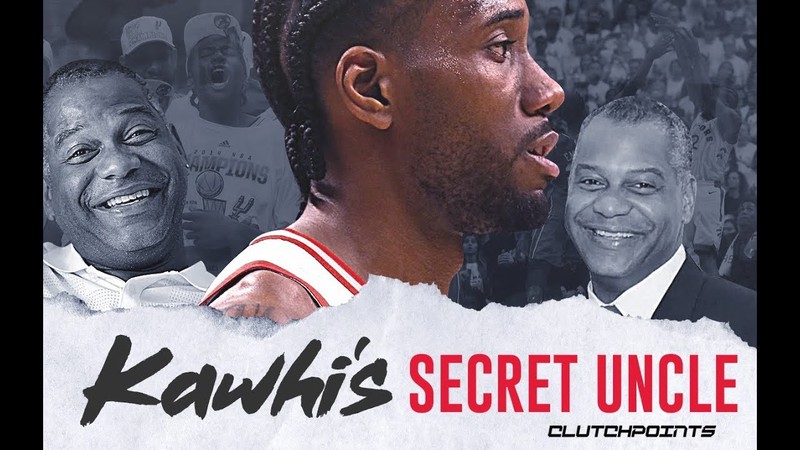 How many times have you heard someone mentioned Kawhi's uncle on TV or better yet how did Kawhi become so great is it radioactive ooze Teenage Mutant Ninja Turtle style was he bitten by a radioactive scottie pippen turning him in a super pip or you know maybe it's uncle Dennis that's right Uncle Jesse uncle junior and even the best TV uncle of all the TV uncle's Uncle Phil has nothing on Kawhi Leonard's real-life uncle.
Uncle dennis has been one of the most famous headline-grabbing family members of NBA ballers these past few years quite frankly he's right behind Lavar ball in all seriousness uncle dennis is the brother of Kawhi's mother Kim Robertson. Kawhi lost his father Mark Leonard while he was still in highschool after he was shot and killed at his Compton car wash in January of 2008 unfortunately the killers are still at large to this day.
Enter uncle Dennis Kawhi is the youngest sibling and only boy in the family of five uncle Dennis became the surrogate father Kawhi needed during the confusing years of his adolescence he needed someone to look up to uncle Dennis took on that role in an interview with the San Antonio express-news in 2014 uncle Dennis said our family has always been close it didn't change the way I looked at things I was happy to be there so my sister wouldn't have to go through that process.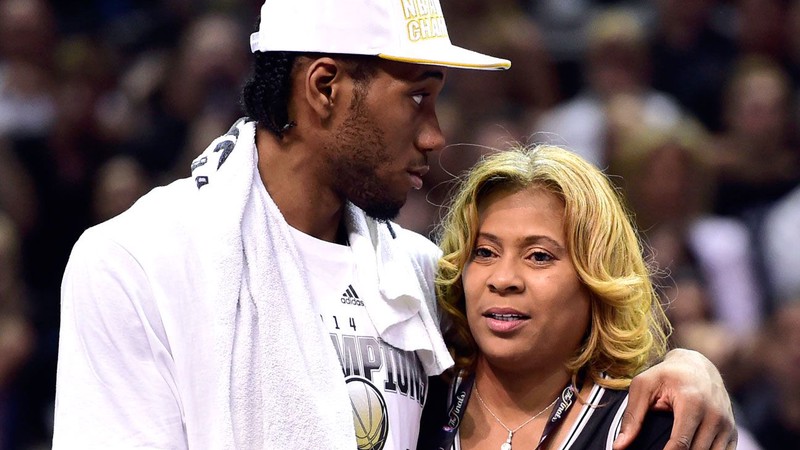 Kawhi noted with my dad passing away there aren't too many men in the family and he's a great guy to just talk to he's been through life already to Kawhii uncle Dennis is a good guy to talk to to his NBA career he became his chief adviser his journey didn't actually start in San Antonio though like many diamonds Kawhii was discovered in the classic basketball hotbed of Indiana.
The Pacers made Kawhi the 15th overall pick of the 2011 NBA Draft however they traded him along with two other prospects to the Spurs four point guard George Hill think about that for a second the Pacers lost out on the cloth for journeyman George Hill. Uncle Dennis didn't make too many headlines during collage for six years in the NBA but this changed during Kawhi's injury-plagued 2017-2018 season with the Spurs all in all he suited up for just nine games due to an apparent right quad injury who eyes doctors didn't believe him to be healthy enough to resume the season.
While the Spurs medical staff cleared him to play but it got tricky when uncle Dennis entered the situation. I think that's why I and you and others even a has zeroed in on the uncle because the relationship seemed to be in a good place and it's going along and he's getting better and better in the spring and then the uncle takes over the business and now that I've been told directly that the uncle has been a problem so I'm not deducing it to the uncle I have been told directly that done for the organization.
Even though he's categorically deny of it some believe Kawhi's uncle Dennis had ulterior motives they made calculated decisions to separate themselves from the Spurs after feeling the medical situation was mishandled uncle Dennis reportedly wanted San Antonio to trade his nephew to a big market team such as the 76ers he resides in nearby New Jersey the Lakers. Kawhi is an LA native or the Knicks all of these reports rumors whispers whatever else have you is mostly conjecture we'll probably never know what really for real went down to San Antonio.

PROMO LINKS:
https://www.facebook.com/JulsPorts
https://steemit.com/@julstamban
https://twitter.com › engrjulstam
https://www.facebook.com/hooppress/