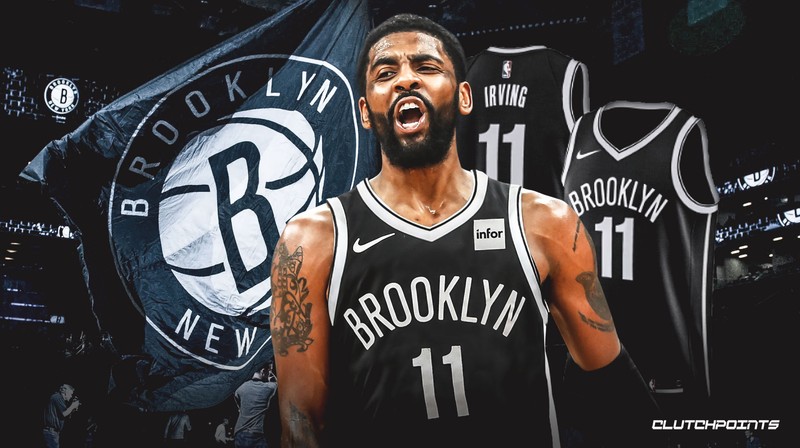 How was your day sports fans we are going to discuss yet again another NBA EXPRESS and that is Kyrie Irving the point guard for the Brooklyn Nets look much-needed fresh start for Kyrie things did not finish well last year in Boston it was clear he needed to go in a different direction he heads to Brooklyn 4500 odds right now is where he sits so obviously he's lower down the list he's not even the top 10 according to Vegas I've got him inside the top 10 mvp conversation though.
Because I don't think Kevin Durant's gonna play this year and if he carries this Brooklyn Nets roster to say a top three seed in the East maybe an Eastern Conference Finals run I think there's a very slight chance he could be in the mix to win the MVP now. I do think it's gonna happen? I think he's gonna win the MVP? No of course but that is the reason why I've got him at aroung 6 to 10th place you look at what he's done the last four years last year took a bit of a step back from the two previous years.
Kyrie needs to play better, he needs to be a better leader for Brooklyn especially with Kevin Durant out I think he'll do so and they've got a lot of young guys on this roster Joe Harris, Caris Levert and I do like Allen and ofcourse at center of it all is Kyrie Irving he is gonna be the guy to lead these guys if they want to compete in the Eastern Conference if he does so and if he plays a little high level look for him to be kind of a secondary MVP type of option this year don't think he'll win it but I do think he could be in the mix.
I have a question for you guys how far will the Nets go without Durant this season again I would be shocked if he played this year he's recovering from that Achilles tear I think they will slow play this gear him up for the 2020-2021 season don't think he'll play this year but how far will Kyrie carry them this year could they make the Eastern Conference Finals I think it's possible to me they're probably a second round exit type of team and then looking to make the finals two years from now.

PROMO LINKS:
https://www.facebook.com/JulsPorts
https://www.facebook.com/animecravers
https://www.facebook.com/librengcrypto

https://steemit.com/@julstamban
https://twitter.com › engrjulstam
https://www.facebook.com/hooppress/