Buck's Giannis 30 point triple-double ousts Rockets duo Harden and Westbrook 117-111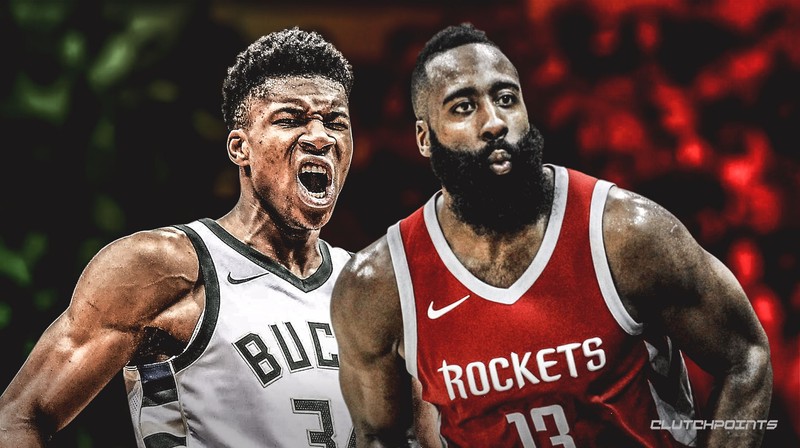 What is going on sports fans here we are with another article of NBA EXPRESS and today we are going to break down what transpires here at Toyota Center where three MVP battle it out on the court. Another monstrous performance from the Greek Freak as he recorded all-around performance with 30 points 13 rebounds 11 assists with a single block and a steal.

The Bucks is trailing by as much as 16 points at the first half of the game but able to turn it around in the second half finishing the game with 117-111. Giannis also is hitting his three point shots making 40% out of five tries, he also played only 28 minutes inside the court that speaks well how efficient this game was for the Greek Freak.
On the other hand the supposed to be dynamic duo of the Rockets can't sustain the last two quarters of the game to hold on their lead. It was an aweful game for James Harden as he can't buy a bucket after missing 7 shots out of 8 three point attempts. Harden tho still managed to record 19 points and 14 assists, Russell Westbrook added 24 points 16 boards and 7 dimes.
Takeaways :
Russell Westbrook needs to play the point guard more than James Harden, Harden could watch some of Dwayne Wade's game or Steph Curry's to be more of an effective offensive star without needing too much of the ball in his hand.
Brook Lopez is a solid rim protector in this game which will help take some load off of Giannis defense responsibility moving forward. His twin brother Robin only manage to put up 2 points and 2 boards off the bench.
All Bucks Starter recorded double digit scoring with three of them scored 11 points and Matthews dropped 14 points and snatched two basketball in the game. It was a bad shooting night for another Bucks All-star Khris Middleton with 4 out of 16 field goal attempts.
It was a bad shooting night for Rockets gunners James Harden and Eric Gordon in where Harden shoot 1 out of 8 from beyond the arc as well as Gordon with 3 out of 12. The Rockets needs to figure out how to efficiently use both Harden and Westbrook together inside the court, the positive of this is that it is still early in the season so the Rockets management has a ton of times to figure things out.
PROMO LINKS:
https://www.facebook.com/JulsPorts
https://www.facebook.com/animecravers
https://www.facebook.com/librengcrypto
https://steemit.com/@julstamban
https://twitter.com › engrjulstam
https://www.facebook.com/hooppress/