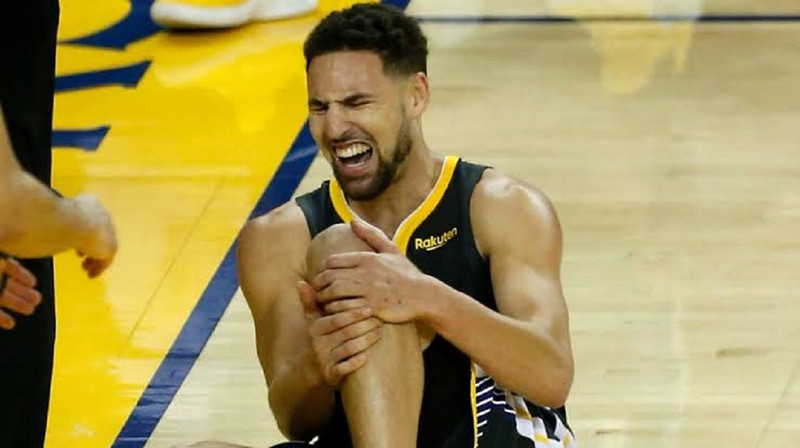 What is up today sports fans here we are with another article of NBA EXPRESS, the Warriors got blown again by an opponent and this time by almost a starless crew of Oklahoma City Thunder where Chris Paul only played for 19 minutes. The Warriors clearly missing the services of former rotation players of Iguodala, Livingston and two of their stars in Klay and KD obviously KD is in Brooklyn now and Klay still recovering from his injury.
Klay Thompson is he going to miss the entire season with the ACL injury I remember he tears the ACL during the NBA Finals but we were all told or at least led to believe that Klay Thompson could come back some time after the all-star break at least that's what I had heard that's what I had kind of thought it was like well you'll play without him the majority of the year but it's about an 8-month injury so he'll come back just in time for the playoffs well now it is unlikely according to to a head coach Steve Kerr that Klay Thompson will play this year.
You have to look at it realistically got an ACL tear in college and I missed the whole season generally an ACL for a basketball player is a full year recovery and it was a full year for Klay that puts him out for the season. ( According to Steve Kerr)
Draymond Green is even frustrated and can't sugarcoat their situation right now, they are formerly one of the best defensive teams in the NBA and now suck at it. Klay can lockdown not just allstar kind of player but even elite superstars so his services is missing a lot by the Warriors.
Not only does Klay is an elite defender or you can argue an all defensive type of player but he is arguably the second greatest shooter in the history of the NBA and probably the best catch and shoot guy the world has ever seen.
Klay's presence made Golden State's offense more flawless because when he is inside the court the defense is more stretched and Steph can take more open shots. Although Klay would probably play more of the small forward position when he comes back which he is capable of doing to compliment with Russell as a starting two guard.
PROMO LINKS:
https://www.facebook.com/JulsPorts
https://www.facebook.com/animecravers
https://www.facebook.com/librengcrypto
https://steemit.com/@julstamban
https://twitter.com › engrjulstam
https://www.facebook.com/hooppress/