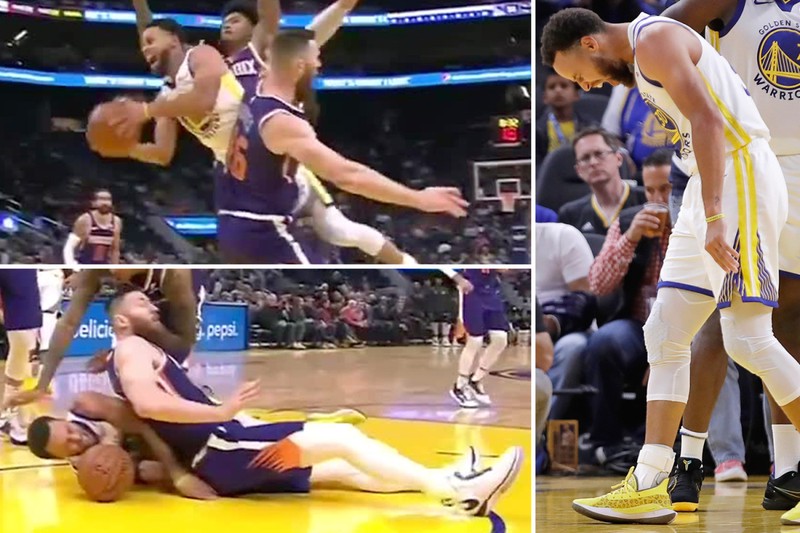 What is up sportsfans here we are with another basketball talk here on NBA EXPRESS, and today we are talking about one of the most devastating news where Stephen Curry their best player broke his arm this news is terrible especially for the Golden State Warriors who almost lost their way if you compared to what they used to be because a lot of their original players from last season are all gone some are on the other teams and some are injured.
Now the initial reports particularly from Ramona Shelburne is that the Warriors fear he broke specifically his second metacarpal which is one of the long bones in his hand kind of under the Palmas we'll talk about he's gonna have a CT scan today to determine the full extent of injury and then they'll determine treatment plan going forward Curry's mechanism of injury is something we call a foosh or a fall on an outstretched hand.
As you can see when he comes down he actually lands on both hands but it looks like that left one might have taken a little bit more of the load now if you watch through the end of the play it's possible the fracture might have occurred more when Baines kind of rolled back on him as opposed to just that initial impact of the ground just because his hand gets kind of bent upward under him a little bit awkward here when Baines kind of falls back on him so that could be a possibility too.
But I think the positive takeaway of this is that it might be a blessing in disguise because they have the chance to retain the top 20 protected pick which they trade away for the Russell-Durant sign and trade deal. D'Angelo Russell could also develop more and becomes Draymond's pick and roll partner while Steph is out. This bad news could also be a good one if we are talking about the future, they don't also need to tank because the West is really loaded. They can develop their player and play competitive games and still fall into the lottery which is just I said a blessing in disguise for the wounded Warriors.
PROMO LINKS:
https://www.facebook.com/nbacourtvision
https://www.facebook.com/JulsPorts
https://www.facebook.com/animecravers
https://www.facebook.com/librengcrypto
https://steemit.com/@julstamban
https://twitter.com › engrjulstam
https://www.facebook.com/hooppress/