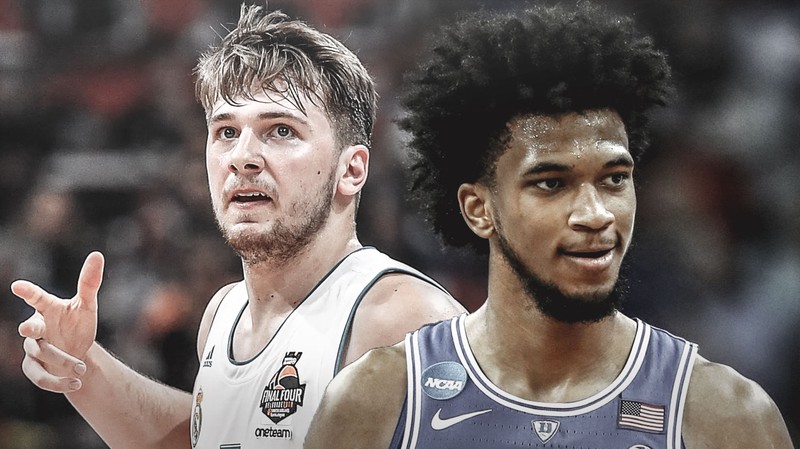 What is going on here on NBA EXPRESS and today let us talk why the Vlade Divac and the Sacramento Kings will have nightmares everytime they saw Luka Doncic playing on the court in Mavericks Jersey.
Sacramento Kings Vlade Divac apparently didn't draft Luka Doncic, because he doesn't like his father now of course Luca is clearly becoming the best player out of that draft pretty quickly here and they had the number to pick the Kings did but they skipped Luka and they took Bagley now I like Marvin Bagley don't get me wrong but when you pass on Luka just because you don't like his dad buddy that is a fireable offense if you ask me now look those top five picks in 2018 we're absolutely incredible.
Little bit go down and some of the best top 5 picks in a long time DeAndre Ayton went number one to the Phoenix Suns he's of course serving a suspension right now but he'll be back soon Marvin Bagley there at two and then Luka went number three to the Hawks and then obviously got traded to the Mavs on draft night Jaren Jackson jr. went number four overall to the Memphis Grizzlies and then of course their Trae Young at five to the Mavs but then got sent to the Atlanta Hawks.
Now let's look again Bagley is fine he's a good player he'll be a good player for a long time but he's no Luca Doncic now here is their comparison so far throughout their career now I was gonna do just this year but Bagley's only played in one game because of injuries and Lucas having an MVP type season it's pretty clear who's the better player right now, Luka could be the youngest to win an MVP award that's the type of player he is.
PROMO LINKS:
https://www.facebook.com/nbacourtvision
https://www.facebook.com/JulsPorts
https://www.facebook.com/animecravers
https://www.facebook.com/librengcrypto
https://steemit.com/@julstamban
https://twitter.com › engrjulstam
https://www.facebook.com/hooppress/