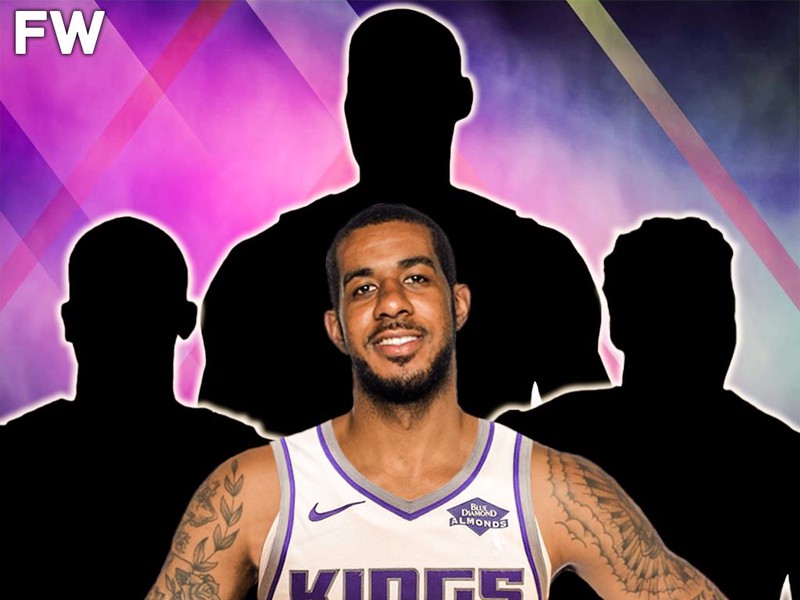 What is going on today for you NBA EXPRESS fans as the season progress and as teams trying their luck specially in the west coast then trade rumors get more and more important as teams are trying to make their runs obviously to make the playoffs in 2020.
Let's start on the back with the Sacramento Kings wanting one LaMarcus Aldridge this one is really starting to get very very interesting over the past couple of days and weeks because the San Antonio Spurs are continuing to lose meaning they're probably gonna be sellers at the trade deadline.
And with this LaMarcus Aldridge could be up on the trading block as well and it looks like the Sacramento Kings could be very very interested because right now the Kings have worked themselves into that eight to nine slot in the Western Conference and could very much be trying to make the extra push with a guy like De'Aaron Fox to go ahead and be a 8 or 7 seed in the Western Conference.
A quote from Frank Urbina of hoops hype who said this about LaMarcus Aldridge quote
"Landing Aldridge would be
huge for their playoff odds this season
something they have not done since 2005
down spit the longest active streak of
utility in the NBA the one area that
Kings to you some help act is at the
frontcourt where young buck Holmes is
presently the starter "
so they would move Holmes to the backup position he'd bevery very good against other backup centers we have Marcus Aldridge starting at the five for the Sacramento Kings and which would really really help out their front court.
PROMO LINKS:
https://www.facebook.com/nbacourtvision
https://www.facebook.com/JulsPorts
https://www.facebook.com/animecravers
https://www.facebook.com/librengcrypto
https://steemit.com/@julstamban
https://twitter.com › engrjulstam
https://www.facebook.com/hooppress/
https://www.linkedin.com/in/julius-tamban-2a7865167/