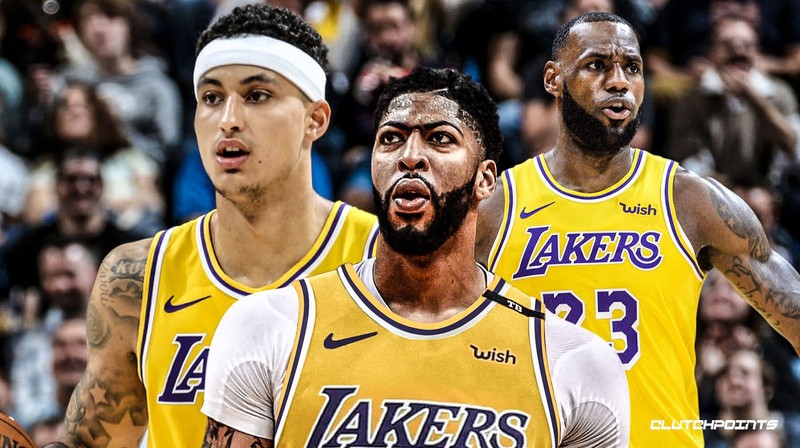 What is going on here on NBA EXPRESS let's start the day with another trade rumor. The LA Times reports that the Lakers Rob Pelinka who is in charge of everything right now is willing to trade everybody but LeBron James and Anthony Davis. According to again the LA Times, alright let's start with with Kyle Kuzma who is averaging his fewest points minutes and shots of his career, it's proof that he is not a good fit with Bron and Anthony Davis.
In the past couple of games when James and Davis was out, Kuzma dropped 26 against the Mavericks and then 36 the other night whenever LeBron was out might have been flip-flopped but I think either way he's scoring whenever LeBron and Anthony Davis are not on the floor. Ofcourse obviously it is not something that the Lakers want, they need guys who can score when LeBron and Davis are on the floor at the same time.
One trade that has been possibly thrown out there was Kyle Kuzma for Robert Covington. The Lakers as a team will do need more of a three and D guy which we know when you have a guy like LeBron James you want to surround it with shooters who can shoot threes who can also play great defense.
PROMO LINKS:
https://www.facebook.com/nbacourtvision
https://www.facebook.com/JulsPorts
https://www.facebook.com/animecravers
https://www.facebook.com/librengcrypto
https://steemit.com/@julstamban
https://twitter.com › engrjulstam
https://www.facebook.com/hooppress/
https://www.linkedin.com/in/julius-tamban-2a7865167/