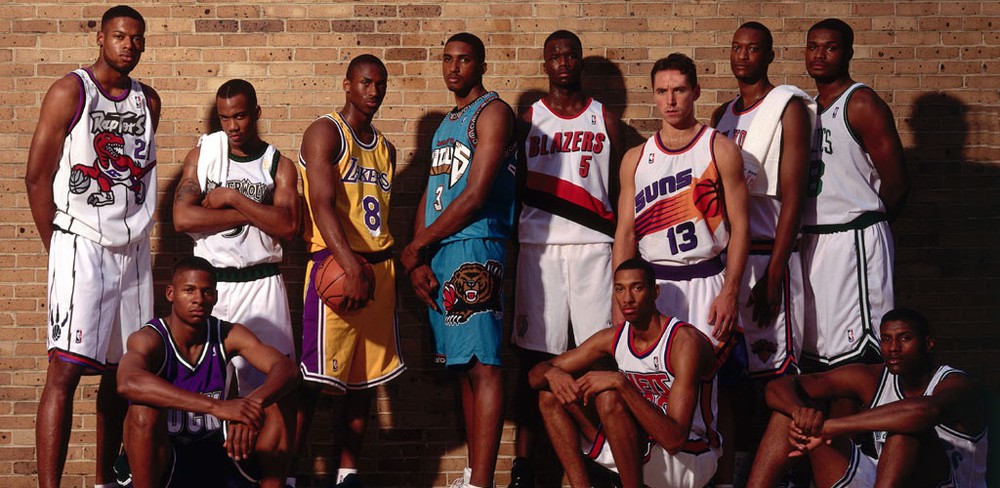 Good NBA scouting teams most of the times made wiser decisions that could lead to greatness or success for years to come. Take a look for example the Golden State Warriors from a struggling team to good draft choices, but that's not were goin' to talk about but it is pretty much related to the things I mentioned earlier. What we're going to do is a redraft of the 1996 NBA draft class which is arguably one of the deepest drafts in the history of the NBA. If you're thinking if I'm gonna redraft the whole draft nah, I'll just give you the top five probably because it would be boring if you saw unfamiliar faces right? Now let's hop into our main point.
1. Kobe Bryant, Philadelpia 76ers [Original Pick : A. Iverson]
Career Averages :25 points 5.2 rebounds 4.7 assists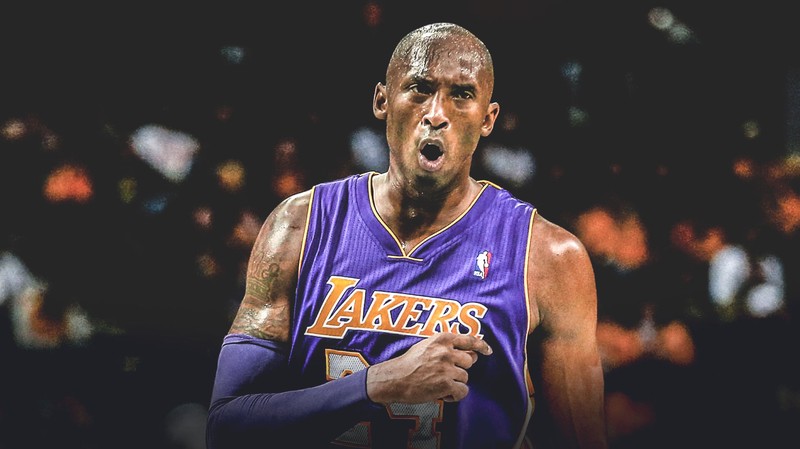 Kobe Bryant's original pick is 13th pick which fell to the Charlotte Hornets that time, but was acquired by the Lakers through a trade in exchange for their starting center Vlade Divac. We all knew after the illustrious 20 years career in the NBA winning 5 championship title, he is the worthy first pick in this draft class. Kobe's career average wasn't that monstrous partly because he played with Shaq for a lot of years and wasn't the starter in the first couple of seasons with the purple and gold. Even though he only won a single regular season MVP, we can't deny the fact that he is in the conversation of one of the greatest ever to lace up in the NBA history. The Black Mamba showed that he can win without Shaq which he is being scrutinized and hate by the public for pushing the most dominant center to be traded.
Partly the reason he was selected far from what the spot he deserved was because the fact that he is the first non-big to enter the draft directly out of highschool. Imagine Kobe carrying the 76ers all throughout his career, what could have been his stats be like maybe he would not have as many championships but it sure is interesting maybe he could average a triple double? or notched the scoring titles every season. But one thing is for sure Kobe left an indelible career in the history of sports. At the very least he is number one on this list no doubt about it.
2. Allen Iverson, Toronto Raptors [Original Pick : M. Camby]
Career Averages :26.7 points 3.7 rebounds 6.2 assists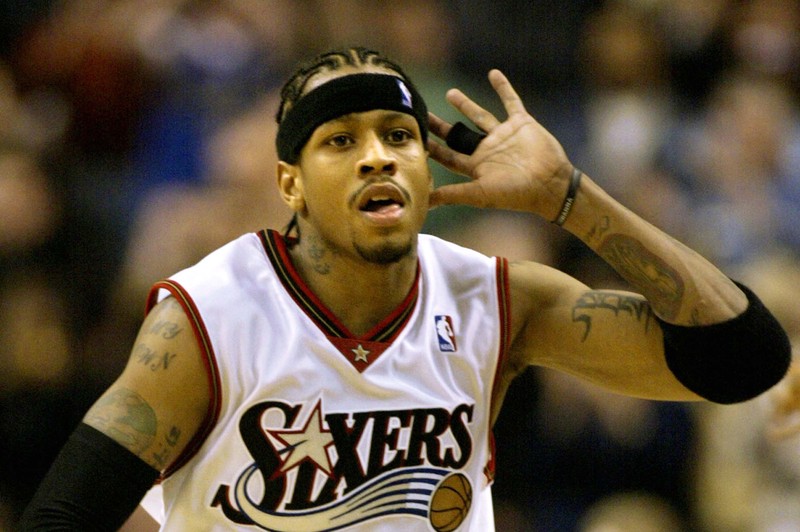 Allen Iverson or popularly known as A.I. is one of the best players during his prime he was originally the first pick in this draft class and is still worthy to be the top in the draft. He carried a lesser talent to the NBA finals stage and able to steal one game from the heavily favored Los Angeles Lakers that featured the top two best players in Shaq and Kobe. One of the best scorers or probably the best scorer at his size, Iverson brought the streetball type of play in the NBA and successfully leave a mark in the history of the basketball as a whole.
Able to win a regular season MVP and take his team to the NBA finals with him as the lone star in Philly for me was his greatest achievement in his whole career as a player. A first ballot hall of famer, A.I. is a 4 time NBA scoring champion and lead the league in steals thrice in a row and also named rookie of the year is surely most players would crave for. But because of Kobe, it pains me to put him at number two spot in this list.
3. Steve Nash, Vancouver Grizzlies [Original Pick: S. Abdul-Rahim]
Career Averages :14.3 points 3.0 rebounds 8.5 assists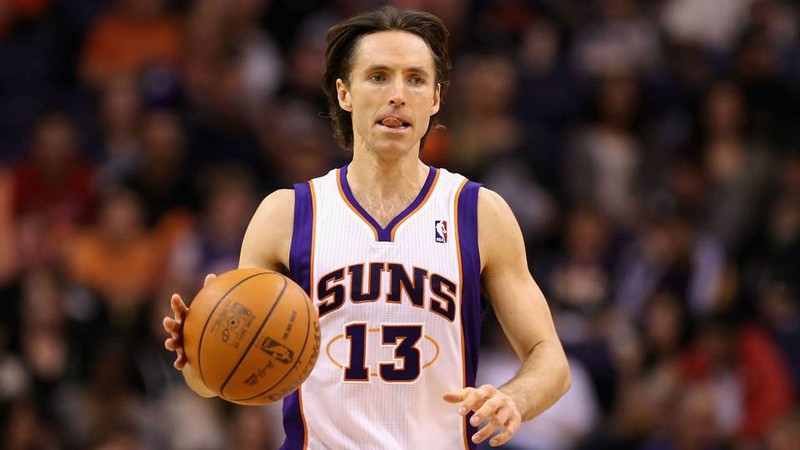 Steve Nash, one of the most brilliant passers in the NBA is deserving of the 3rd spot in this deep draft class, able to put up outstanding season averages dropping 90-50-40 consistently multiple times in his career. Winning the regular season MVP twice during Kobe-Shaq era is really an unbelievable accomplishment of a NBA player. Nash is one of the most efficient point guards and one of the best facilitator during his career as a basketball player.
The only set back in Steve's resume is not being able to get an NBA title which is hard to get specially he was living in the Spurs Dynasty and the Lakers Kobe and Shaq duo generation. Just recently inducted in the Naismith Basketball Hall of Fame and not to mention a first ballot. A trully steal in the draft by the Phoenix Suns which fell to them at 15th but is really worth as a lottery pick.
4. Ray Allen, Milwaukee Bucks [Original Pick: S. Marbury]
Career Averages :18.9 points 4.1 rebounds 3.4 assists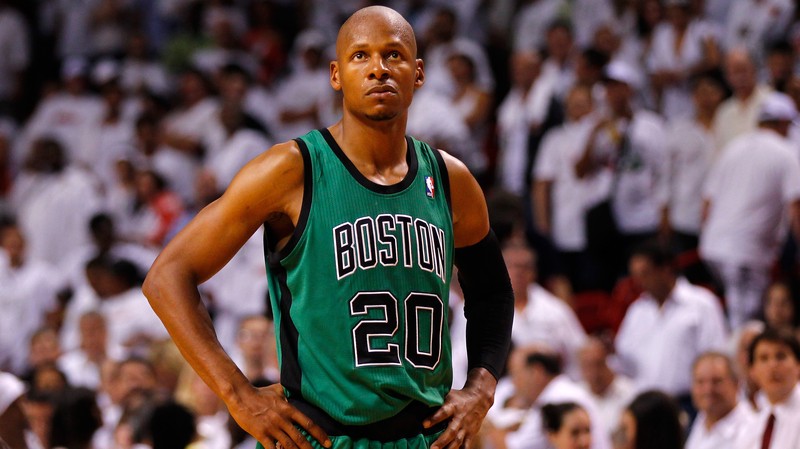 Ray Allen, is one of the best shooter and long range snipers we have ever seen in the NBA history. He is one of the best player in this draft class for sure being able to beat Kobe in the finals once along with his fellow big three members Paul Pierce and Kevin Garnett in Boston. Ray Allen proved that he is one of the key factors win championships in which he shot one of the best clutch three ever helping Lebron to win his 2nd championship title in Miami.
Allen was orginally the 5th pick in this draft, so you could say that he pretty much live to the expectation which really did. Just like Steve Nash, Ray Allen also recently inducted as a Hall of Famer this year. The 10 time NBA All-Star member also won the three point shootout once which is possible considering his shooting ability.
Other Notable Players
5. Stephon Marbury, Minnesota Timberwolves [Original Pick: R. Allen]
6. Jermaine O'neal, Boston Celtics [Original Pick: A. Walker]
7. Ben Wallace, L.A. Clippers [Original Pick: L. Wright] Ben was undrafted
8. Antoine Walker, New Jersey Nets [Original Pick: K. Kittles]
9. Peja Stojakovic, Dallas Mavericks [Original Pick: S.Walker]
10. Marcus Camby, Indiana Pacers [Original Pick: E. Dampier]