For a number of years, Damian Lillard has been an established all NBA guard, universally seen as an elite player, but never discussed among the MVP contenders, but since the calendar flipped to 2020 Lillard dialed up his game to another notch, and that has me wondering, is this merely a hot streak?Or is Damian Lillard now, arguably, the best offensive player in the league?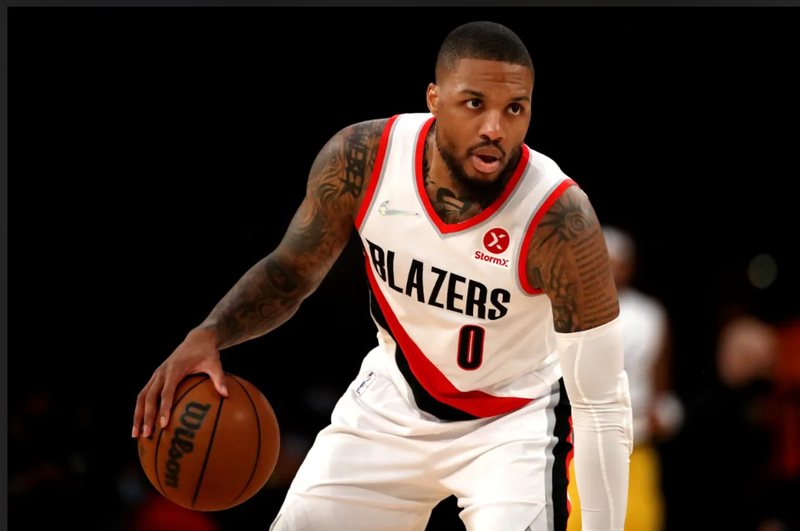 Lillard attack is a balancing act of deep pull up shooting and the ability to penetrate, his acceleration gets him past defenders to the rim, and he knows how to use his body as a shield to protect his shot where he jumps back into the shot blocker to blunt his reach. With a half step he dips his shoulder into the defender to claim space and that's a really crafty release. Lillard is not a very vertical finisher, but he understands angles at the rim and at 6'2" this combination of guile and speed, make him a solid rim finisher.
Lillard's game is driven heavily by pick and roll, he can keep alive dribble and attack like or he can turn the corner and pull up. Emphasis on the space though. Willard burns dropped coverages. Even with big men up at the level of the screen, Willards hairpin trigger fires this bomb with minimal airspace. If the screeners, defender goes to the wrong side, Lillard often welcomes the invitation to launch one and he's developed intergalactic range on the shots, pulling up from 30 feet nearly twice a game this year.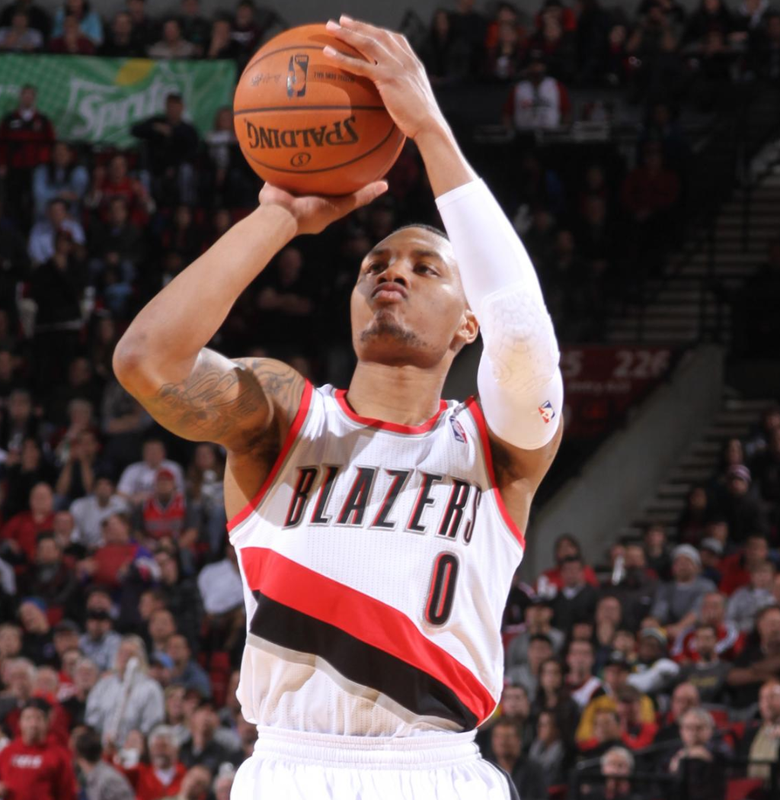 By stretching defenses to the edge of the atmosphere with these bombs.He can punish bigs who tried to meet him. This is crazy to say out loud, but on shots between 30 and 34 feet, that's 10 feet behind the line, Lillard is shooting 40% this year. He shot these at 30% in the preceding three seasons, so this is a notable improvement and while there may be some luck involved, he's clearly a viable threat from this range. Now, there is the question of whether these are good shots as he sometimes misses the target? There's a larger conversation here about what makes a good shot but at least Lillard's stretching defenses by planting seeds inside their heads. Opponents have to respond to this by meeting Portland screens out near half court. One time, Tyler Johnson's laid here and in panic mode, allowed Lillard to get into the lane and create offense.
We even see old school traps when he crosses half court, treatment reserved for MVP level weapons, which makes sense given his numbers since New Year's Day. In 33 games, Lillard averaging 31 points per 75 possessions on true shooting 9% Better than league average, which isn't too far off from Peak Steph Curry numbers. He can't compete with Curry's perpetual off ball gravity, but Lillard is not completely idle without the basketball the Blazers often bring him into action with handoffs, and he unleashes that quickness with really nice backdoor cuts sometimes setting up a shot for a teammate, and this playmaking component is really the key to Lillard becoming the game's best offensive weapon.
That extra attention he receives when he's cooking opens up all kinds of shots for teammates and when bigs venture out to meet that deep pull up, his attacks can collapse the defense and lead to open triples. Since his shooting is so dangerous, those handoffs draw out bigs and tug on the D in these are nice cross court kick outs to open shooters. He's been carving up defenses this previous year, creating shots like the all time offensive engines, an estimated 17 shots created per 100 possessions would rank him near the best ever in this stat and the pressure he exerts on defense is showing up on film. When he gets to step into the paint he's capable of making little lay down pass.He completes these with quick releases in the paint.
But he doesn't always find these interior, but he's actually quite good about hitting the law in the Dunker spot. I mean, they don't call that area on the baseline the Dunker spot for nothing. Lillard doesn't manipulate defenses with his passing but he'll find plenty of good ones throughout a game, I wouldn't call him an elite passer but he readily punishes.
He doesn't always hit the corner pocket. I imagine they're hard to see at his height, and it also helps to have a high release point to throw over the top that Dame lacks.You'll notice Lillard usually snaps off passes from shoulder height which can be limiting when trying to find the right angle of delivery.This probably shows up most in his pocket passes, which can be a bit off the mark when trying to thread the needle. Even with some passing warts, Lilliard's still capable of dropping really nice dimes and that playmaking and scoring combination make him look like an offensive superstar in major impact metrics, ranking in the top five before the shutdown.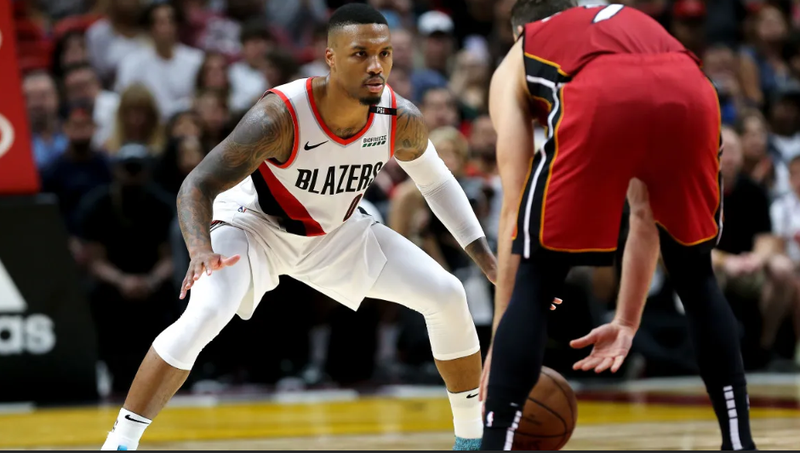 His defense is another story for another day. He's not a very good man defender, easily bullied by bigger players, He doesn't have great lateral quickness on the ball so good penetrators can drive around him and he's caught up on too many screens for my liking. His awareness and help situations can be sharp at times, but there are flattened moments off ball as well where he sometimes completely loses his man.
Portland will sometimes assign him to three and D wings instead of quick guards, partially to avoid mismatches that arise from switching and like most small players he can't offer much around the rim. So he does give some of that offensive value back on the defensive end. At times this stretch from Lillard has been incredible. If his passing were elite, or if he were slightly bigger and better finishing in the hoop, I do think we'd be talking about the best offensive player in the world. Portland has scored a whopping 121 points per 100 possessions with him on the court since New Year's Day and even with offensively slanted lineups, that's an impressive number.
I'm not convinced his three point shooting can last he's at 44% Since January 1, but even with slightly cooler three point shooting, this version of Damian Lillard is one of the four or five best offensive players in the game today.