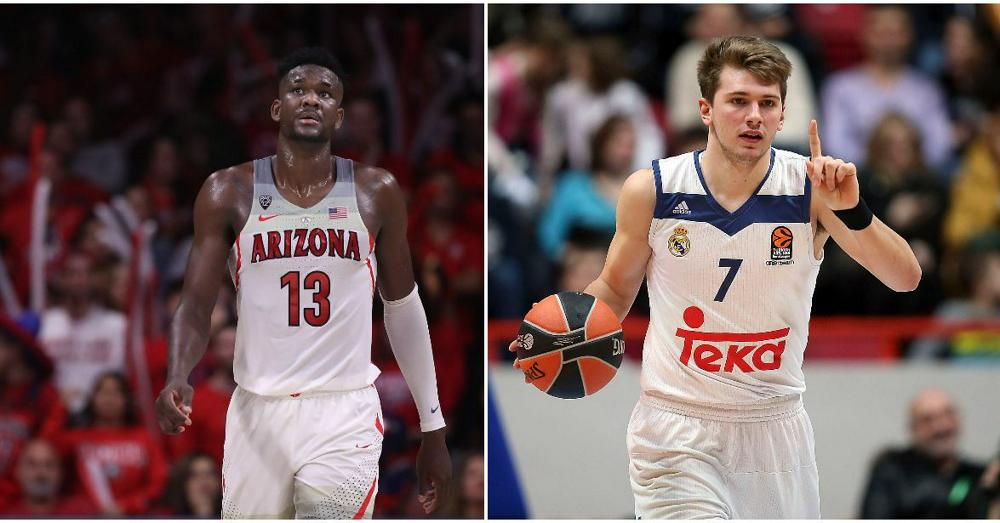 The Phoenix Suns have first pick of this years NBA draft, and many of us are wondering who are they going to select first overall.
This year's class of talents is loaded, no doubt, but the two guys that stand out of the crowd are DeAndre Ayton and Luka Dončić.
DeAndre Ayton is a big guy (7'1") from Bahamas, who played for Arizona Wildcats this year, in which he averaged .612 FG%, 12.4 RPG, 1.8 APG, 21.6 PPG in 35 games - per 36 minutes he played. Personally, I see him as a young Kevin Garnett type of player, with a very competitive mentality and love for the game, that if lived up to the hype can elevate every team's game. His footwork is amazing already, and can become even better in the coming years with the right coaching approach. The only concern, in my opinion, is his outside and defensive game, and how much better it can get in time. Give him a look...
Next up is Luka Dončić, the young Slovenian guy playing in second biggest and the toughest basketball league. It's called Euroleague (if you are not familiar with it :)). But he is not just playing some garbage time minutes. At 18 years old, he won Eurobasket with Slovenia for the first time in the country's history. Now at 19 he is a leader and primary ball handler on the Real Madrid team, who won this year's Euroleague title. Dončić was selected into all first team, won regular season MVP, finals MVP! Quite a feat no doubt. He looks similar to Gordon Hayward and James Harden. His weakness is inconsistent defensive effort, and lack of explosiveness which he usually makes up for with all-around game. This year he averaged .456 FG%, 7.5 RPG, 6.6 APG, 20.9 PPG per 36 minutes.
I wouldn't want to be in Ryan McDonough (Suns general manager) shoes when 21. June comes and he has to make a decision between those two amazing guys...
Who's your pick?