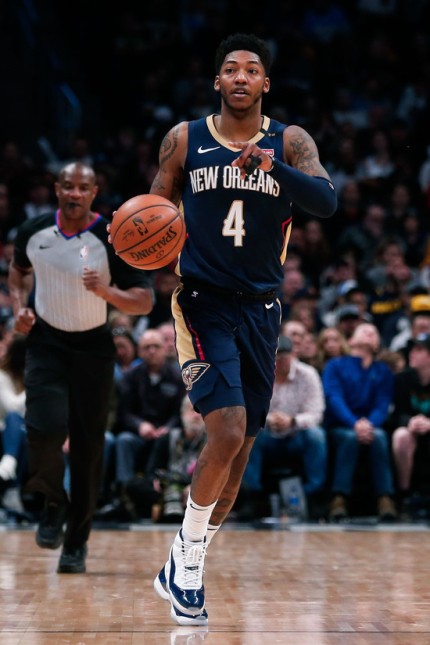 The New Orleans Pelicans lost 136-138 against the Phoenix Suns in the 2018-2019 NBA league at Smoothie King Center on Wednesday. The defeat on the day left New Orleans in a slump of six consecutive defeats.
a disappointing defeat after a close-up. But this time again, Payton's performance was brilliant. Having recorded triple-Double for the past three consecutive games, Pateon continued his triple-Double march with 16 points and 13 rebounds.
Throughout the history, only five players including Fayton have achieved triple-Double in four consecutive games. Russell Westbrook, James Harden, Michael Jordan, and Magic Johnson are the rest of the players. Based on the standards of active players, Westbrook and Hahnhahn alone have a great record. In particular, Westbrook has been ranked No. 1 in history by achieving triple-double for 11 consecutive games from January to February this season.
Payton's strong performance has become even more acrimonious since the departure of his teammate, jrue holiday. After Holiday's injury, he played five games, recording 14.4 points and 11.2 rebounds 11.8 assists during the period. Although it's a pity that the team's successive defeats, Payton's recent performance seems to be worth noting.
Meanwhile, Payton won his fifth triple-double in New Orleans with the triple-double march, ranking second in the team's history. Chris Paul (Houston) is the number one record holder in history, who achieved 11 triple-Double during his career in New Orleans.