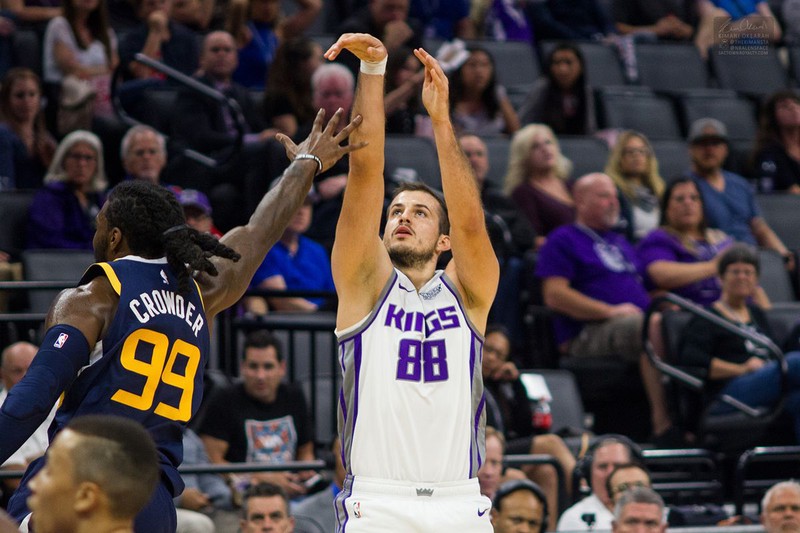 In an explosive summer for the NBA free agency, one of the strange cases was the one involving Nemanja Bjelica.
The serbian forward, on his way out of Minnesota after 4 years of little occasions to shine after the huge success across Europe, was chosen by the 76ers to strenghten the second unit providing size, versatility and outside shooting. He didn't think too much and the news quickly spreaded: he was going to play in the City of Brotherly Love.
But he realized that he needed that time to think about it; after few days, in fact, he changed his mind, deciding to leave the NBA and go back in Europe to stay closer to his family.
But some compatriot, that happens to be a NBA general manager too, tried to talk to the guy and make him have a second thought about the possibility to leave United States, convincing him that in a different environment he could be able to prove that he belongs to the league.
Soon, the announcement: Vlade Divac signed Bjelica to be a part of the Kings for the next three years.
Maybe it wasn't the blood-related family that Nemanja was talking about, but the serbian one that in Sacramento was ready to embrace him, hoping that his duo with Bogdanovic would work as well as the Stojakovic-Divac of long time ago.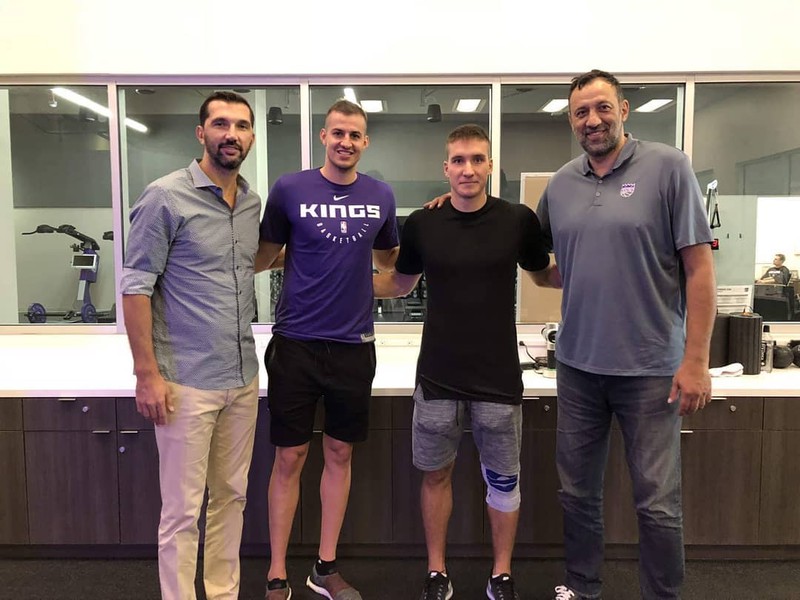 Nobody gave credit to his choice to refuse to join one of the best teams of his Conference to play for one of the weakest of the entire NBA; but Belly seems to know better than everybody what he's doing.
The season starts and in its first 8 games he's smoking hot:
27.5 minutes per game
15.1 points per game
6.5 rebounds per game
3 assists per game
1.5 steals per game
1 blocks per game
58.2 FG%
69.6 eFG%

All of those are career-highs, including his 54.5% from beyond the arc, the seventh overall in the league.
His ability to play multiple positions and to knock down 3-point shots makes him really valuable in a lot of aspects of the game (really sure the TWolves didn't need him?). When he's on the court, the Kings have a net rating of +12.2 and he's one of the principal reasons of the strong start in this season for Sacramento, with 5 victories in the first 8 matches (fun fact: as for now, the 76ers have less, with 4 and Nemanja's replacement as forward in Philly's roster, Wilson Chandler, didn't play a single minute yet). Combining shoot and versatility with élite playmaking insticts, he lets a lot of people react as Vlade while watching him balling.
It's unlikely that everything will continue this way for the entire season; when the spring will come, he will probably regret to not wear Philadelphia's jersey.
But as for now, Nemanja was right, proving that he deserves a place into the NBA.