2011 NBA MVP Derrick Rose has had a revival season this year. After his two ACL injuries and numerous trades and changing teams.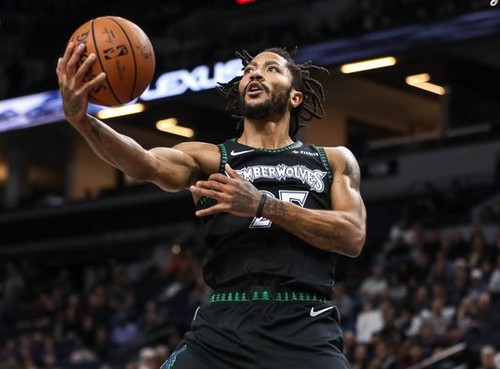 After his ACL Injury in the 2012 Playoffs, the career of Derrick Rose saw nothing but downfalls. He got injured again and played only 49 out of 164 games in the regular season in the next two years. After two more seasons Rose was traded to the New York Knicks where he only played like and average player and the Knicks didn't even reach the playoffs despite having Porzingis and Carmelo Anthony.
On July 25, 2017, Derrick Signed with the Cleveland Cavaliers but only played 16 games because of injuries. Later he was traded and waived by the Utah Jazz. This was definitely the lowest point of his career. Luckily, his former coach Tom Thibodeau gave him a chance in the Minnesota Timberwolves. Rose wasn't solid and didn't get a lot of minutes in the regular season but in the playoffs he exploded. Rose averaged 14 points in 23 minutes and shot stunning 70% from the three. Sadly the Timberwolves were defeated by the Warriors in the first round.
This season the Timberwolves signed Derrick Rose for a one-year $2.1million deal and he proved that he is worth a lot more. On October 31, in his first start of the season, Rose scored a career-high 50 points and continued to improve. He has the best 3-point field goal % in his position and is averaging 19 points 3 rebounds and 5 assists as a sixth man.
In voting of the 2019 All-Star game he was second in the West guards only trailing Stephen Curry.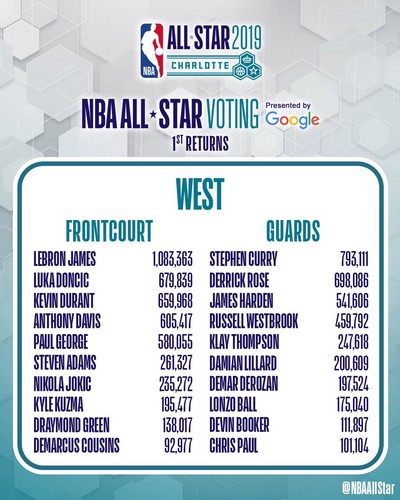 Surely, the fans love him and he finally got the comeback he wanted but lots of people have been saying that he doesn't deserve to be an All-Star before players like James Harden or Russell Westbrook which might be right but I still think that he deserves to be in the 2019 NBA All-Star game because the game is not all about the most efficient players. For example Kobe was voted an All-Star in his last season even though he played a lot worse than his usual, also Wade this year.
What do you think? Should D-Rose be an All-Star again after 7 year pause?