Derrick Rose just signed a 1-year minimum deal with the Minnesota Timberwolves, but what can we expect from him? Is he slowly giving up? Is he going up or falling down? Will this be his last season?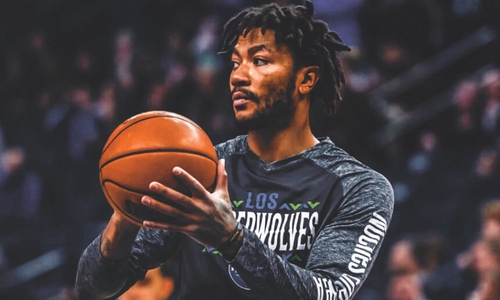 Since his ACL knee injury, Derrick Rose hasn't been the same. He got traded, signed to a minimum deal then traded again. His role from a star got reduced to a role player. The Knicks and Cavaliers showed to be a bad fit for him. But what about the Timberwolves? It surely can't be as bad as the Cavs because he is reuninted with his former teammates Jimmy Butler and Taj Gibson and former coach Tom Thibodeau. "I know what he's capable of" said coach Thibs before the start of 2018 playoffs. Those exact playoffs we saw a little bright light from Derrick, as he averaged 14.2 points in just under 24 minutes. This shows that he still has a little gas left in the tank, but still needs to prove that he can be a solid starter and stay healthy for most of the season. Minnesota is definitely his last chance, since he is almost 30 and on his second minimum contract. The situation pretty much can't get any better, the only problem being Jeff Teague who is surely going to start over him, at least in the beginning. There is also a bright side in the Jeff Teague "problem" which is Rose having the role of a sixth man. This can be motivation for him to get sixth man of the year award.
If Rose stays healthy, we can expect at least two solid seasons from him. Averaging by my best guess about 15PPG. If not, he can retire as fast as the end of 2018-19 NBA season. His personal goal is to win, he doesn't care about money or stats and Minnesota is pretty much a good fit for this.
Off the court, he is still a fan-favorite and last week he started a 400 thousand dollar scholarship fund, making the NBA and the fans proud.