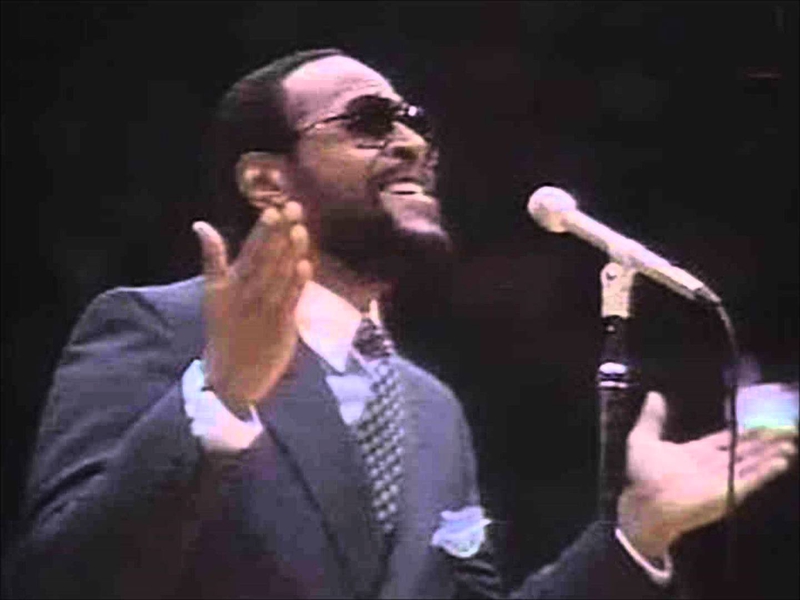 I love the NBA for a lot of reasons. One of them is because I feel like the collective mindset of the spectators is pretty open-minded, which makes it a great platform to push conventional boundaries. From a pragmatic standpoint, sports and athletes are ultimately vessels for our entertainment, despite the intimate bonds we cultivate with them. We grow a real love for our franchises and players, but the people running the show really just care about numbers. Because the goal of this business is to entertain and make money, people running these leagues don't like it when uncertainties come into play. They want a smooth-sailing production without any variables that will get in the way of revenue and positive impressions. NFL Commissioner Roger Goodell is the ultimate example of that.
We can have a whole conversation about the NBA and social justice, but today I want to talk about how the league pushed boundaries under the guise of art. At the 1983 NBA All-Star game in LA, monumental soul/R&B singer Marvin Gaye was selected to sing the United States National Anthem to the crowd of 17 thousand in-person spectators, as well as millions viewing at home. You should know his name, but if you don't then know that he's the guy behind hits that have stood the test of time such as "Heard It Through The Grapevine", "What's Goin On", Sexual Healing", "Let's Get It On", and "Got To Give It Up".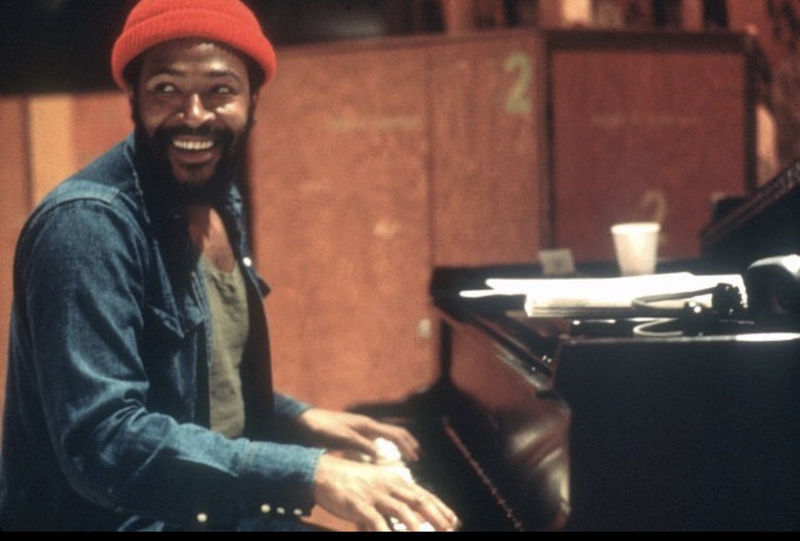 Lionel Richie was the first choice to sing the anthem at the All-Star Game, but it didn't end up working out. Marvin Gaye was then given the honor, but funnily enough, the dude almost missed his call time! He was nowhere to be found in the leadup to the game, and none of the Forum promotions team had any contact info to get ahold of him(dumb move). The players were all in their warmups jacking up shots right before the game was about to start...and still no Marvin! I've worked in entertainment/events before, and I couldn't even imagine the onslaught of stress that the employees experiencing! To not have your project come to fruition in front of thousands in attendance and millions over broadcast is unacceptable. People were surely contemplating life after being fired. Thankfully for their livelihoods, Marvin made his entrance with only minutes to spare before he was set to go on.
The National Anthem can be dicey territory for a singer. You can either play it safe and sing it in the traditional, bombastic tone, or you can attempt to put your own artistic imprint on it. We saw Fergie of the Black Eyed Peas attempt this just a few months ago at the All-Star game (in none other than Los Angeles) and she went down horribly in a pit of flames. It was so bad the players started cracking up too. If you follow the NBA you've seen it, but if you're not familiar check it out below. Draymond Green and Steph Curry are unabashedly cracking up by the end.
So now you see how haywire the National Anthem can go. Marvin Gaye had the option to not take a risk by singing it in a grandiose, traditional manner(as he had done at previous sporting events), but the man was a true artist who strove to create something fresh and innovative. I'm sure a normal anthem would've gone well, but people may have wondered afterward, "What if we heard a national anthem where someone like Marvin put some soul into it?". On that day in 1983, he really sang it for us the only way he knew how: with sensual rhythm and soul brewed from the heart and projected with the voice. The only national anthem I've heard that you can dance with someone.
He starts off a little bashful. That's because apparently, he was incredibly hesitant about singing the anthem this way. He people would think his version was too long, and he wasn't sure if the audience was going to vibe to it like he was. After the song wrapped up, he walked away still unsure about whether people enjoyed what they just heard and saw. He bumped into Lakers owner Jerry Buss right afterward, who told him that was the greatest national anthem rendition he had ever seen! Marvin appreciated those kind words but still didn't think the audience was into it. In more or less words, the infamous Dr. Buss retorted with, "Fuck them! It was amazing and that's a fact!" Check out the performance below
Seeing Marvin Gaye stride across the Forum hardwood in that stunning suit and those glistening, cool shades was the ultimate treat for the players in the game. Marvin was the idol to many a player donning an All-STar uniform that day. They grew up listening to Marvin Gaye and Motown Records in the 60's and 70's. It was one of the first moments where popular music crossed paths with the NBA. Nowadays, the bond between the music world and the NBA is stronger than ever. You have rappers dropping bars referencing the dominance of league's best players. For an NBA player, it's like a mark of accomplishment if you make it into a big rapper's song. This Marvin Gaye event may not have mentioned any ballplayers, but hearing one of history's greatest soul vocalists sing the normally straight-laced national anthem behind a "Sexual Healing"-like backing track had to be monumental for anyone ingrained in African-American culture - even pop culture in general.
Marvin's life came to a tragic end one year later at the age of 44 when his father shot him during an altercation. The fact that he was taken from us so soon adds a mythological air to this iconic performance. His daughter, Nona Gaye, ended up performing a duet alongside the video recording of him at the 2004 All-Star Game. It was cathartic for many, but especially her. She always wanted to be a singer just like her father, so that created a special bond between them outside of just family. I think the duet is pretty well done, they add more flavor to the instrumentals, which especially elevates Marvin's mannerisms and smooth voice. You can check that out below too.
Watching that performance gives me chills. I don't know, but I think I may even like the overall sound of the duet more than the original. The added instrumentals just accentuate Marvin and Nona's singing so well. Still, Marvin's version deserves praise for the innovation it brought and the trails it blazed. The conversation around the national anthem is so different today, but this moment in time was one of cultural unity that we can fondly look back on.