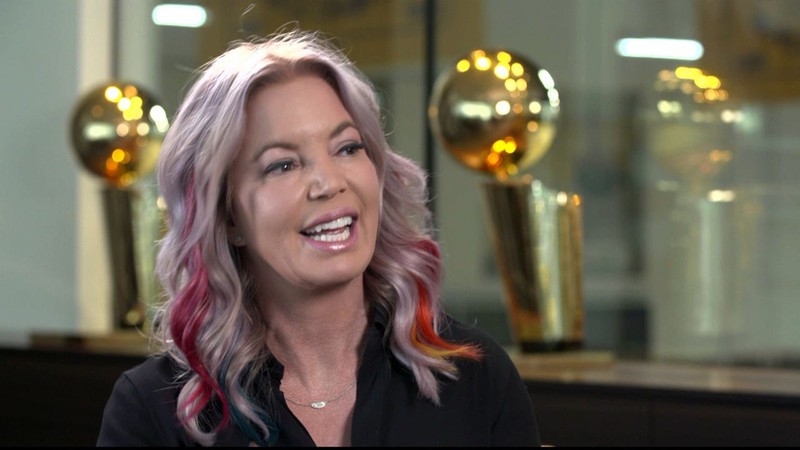 Man oh man....what a DAY in NBA lore. May 8th, 2019 was a day where we got to see Giannis and the Milwaukee Bucks eliminate the overhyped Celtics, the Warriors go up 3-2 on the Rockets, and Kevin Durant suffer a possibly playoff-deciding injury. Despite all that, the Lakers managed to make it in the news as well!
Even though they aren't in the playoffs, the Lakeshow keep finding ways to resurface and embarrass their ailing fanbase with gestures of dangerous incompetence. Today we learned that contract negotiations between the Lakers and incumbent coach Ty Lue broke down over issues regarding contract length, and assistant coach preferences.
LA lowballed Lue with a three-year, $18 million dollar deal when the coach thought he deserved at least a five year offer. The thinking behind offering him three years was that it'd take up the remaining length of LeBron's contract with the Lakers, then LA could go in a different direction. Lue wanted to prove that he could coach more than just LeBron. Regarding assistant coaches, the Lakers were pushing the idea that Lue should bring on Jason Kidd as an assistant coach, because they were just SO impressed with him in the interview that they totally had to grant.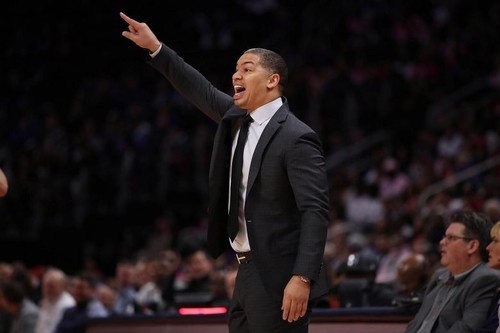 Some people might view this as a good move. Why cow-tow to LeBron and make this a Cavs re-do? Well, the Lakers have already bent to LeBron's will. It was jarringly apparent in the Anthony Davis trade fiasco orchestrated by Bron and his agent. That event killed team chemistry and wiped away any chance of sustained cohesion for the rest of the 2018-19 season. The time to posture as if LeBron doesn't have a huge say in the way this team runs is long gone. You might as well try and work WITH the guy now.
Which brings me to Ty Lue. He often got a bad rap as a coach for being just a warm body who commanded his guys to give it to LeBron. While focusing your plan of attack around LeBron has proven to be a fruitful one for multiple NBA coaches, it also isn't necessarily true that he's a pushover. There were a handful of reports that stated Lue pushed back when he thought LeBron needed to get it together, like during halftime of Game 7 during the NBA Finals.
Lue also has solid offensive principles, something that Luke Walton never fully grasped in his Lakers tenure as head coach. Ty already has experience utilizing LeBron in an offense, so the integration on that end would've been seamless. He likes to run a lot of five-out, spread pick & roll formations which open up the floor to let LeBron take it to the hole or kick it to shooters. That scheme, plus a few good shooters in the off-season would've been something to look forward to come the start of the NBA season. Check out the video below to learn a bit more about Lue's offensive philosophy
In terms of defense, Lue was open to bringing on defensive savant and former head coach Frank Vogel. Frank oversaw the Indiana Pacers during the prime Paul George years, where he fielded one of the top defensive units in the league for several years. That pairing of Lue's solid offense plus Vogel's defensive chops sounded like a match made in heaven. Why did you go away from that potentially great pairing, Lakers?
Just about everyone was on board, except for one group of people. Jeanie Buss and Rob Pelinka already signed off on Ty Lue, but reports indicate that Kurt Rambis and his wife Linda interjected and scrapped these plans. Kurt, being a former Laker during the Showtime era, still has strong roots within the organization as a close friend to Jeanie Buss, and husband to one of Jeanie's best friends, Linda.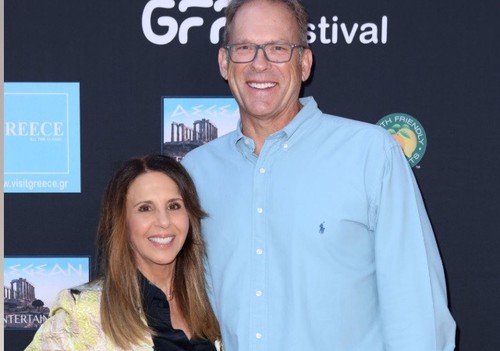 Mrs. Rambis came up with the Lakers organization as an employee, which is where she met Kurt. She has experience within the inner workings of the Lakers organization but does that in any way qualify her for chiming in on basketball-related decisions? The same goes for Kurt Rambis, who has been an outright failure in NBA roles outside of his days as a player. Why the hell is Jeanie stepping aside and letting these unqualified people call the shots? You can apply that same logic to Rob Pelinka, whose only "qualification" for a front office role was that he was Kobe's freakin' agent.
What do all those people have in common in the eyes of Jeanie? Ties to the Laker lineage, and mere proximity to the increasingly incompetent Lakers majority owner. That's it. The Lakers problems begin an end with the horrible decision making of Jeanie Buss. This same thought has been written about exhaustively since Magic stepped down to the surprise of everyone, but it just keeps getting worse. Every time we think we've hit a rock bottom, a new, more embarrassing one surfaces for all to roast.
Is this really rock bottom though? Shockingly, I don't think so. I think it could get to a point so bad that LeBron can demand a trade if he loses complete confidence in the people at the top - and I wouldn't blame him. Magic Johnson, the guy who convinced him to come here, abandoned ship without even telling him. Since then, the owner has doubled down on a guy in Rob Pelinka with no front office experience, who as far as we know is horrible at the job based on the roster he assembled last year. Now they push away the most sensible coaching candidate that would've meshed easily with LeBron.
They can still hire a coach that LeBron would gel with, but in my opinion, the coaching market is incredibly dim. I don't see a guy like Mark Jackson or Jason Kidd having success with the Lakers. Jackson left a sour taste in the mouths of many after his ouster from Golden State, often causing rifts in the locker room between teammates and front office people with behind-the-scenes manipulation and obnoxious grandstanding.
As for Kidd, I'd rather take a risk on someone with more refined offensive principles and a sound defense. It seemed like Giannis could never unlock his full potential on the court with Kidd at the helm. Look at the Greek and his team now. They're going to the Eastern Conference Finals the very next year after Kidd left. That should be a point of concern for anyone warming up to the idea of Kidd.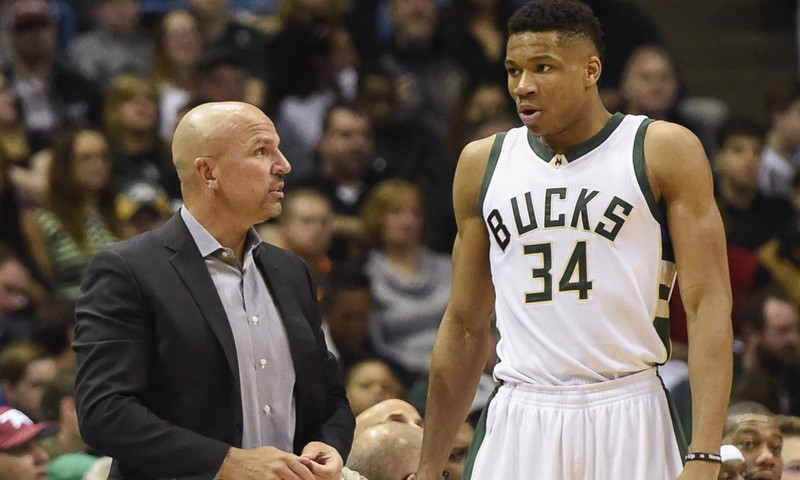 But I have a feeling that a great new coach, nor a star free agent would be capable of curing the Lakers of their ails. I think the only thing that'll send them down the path of competence is if Jeanie Buss gains an ounce of self-awareness and realizes she should relinquish control of the franchise to Joey and Jesse Buss, or just outright sell the team.
Joey and Jesse are actual basketball people, so I'd give them the benefit of the doubt if they gained control, but my preferred option is to just have the Buss family sell and place them as far away from the Lakers as possible. I can't believe I'm saying this, but the Lakers are traveling down a James Dolan/New York Knicks path of burning incompetence with no self-awareness.
Which brings me to the question, would you rather have Jeanie Buss, Rob Pelinka, and Kurt/Linda Rambis running your team, or would you rather have four James Dolans? Right now, catch me at the Four James Dolans camp.