Baby Blues BBQ is a barbecue joint near Venice Beach in the city of Los Angeles. I've been there myself, and it's actually got some quite fire salted meats and comfy carb-packed sides if you're craving that sort of thing. In recent days, a couple local artists named Jonas Never and Fernando Valdez painted a striking mural of LeBron James as a Laker on the side wall of Baby Blues BBQ. LA is full of incredible street art, but this seemed like the first major one that welcomed LeBron James to his new abode.
It displayed LeBron in a gold Laker jersey over a black background, with the words "King of LA" lining the top. Short after its public unveiling, a Twitter user named Ben0saze offered a $300 bounty on whoever would be willing to deface the work that these artists spent twelve hours over two days creating. It was up in its original form for only a short while before it was vandalized by a malicious LeBron detractor as you can see below.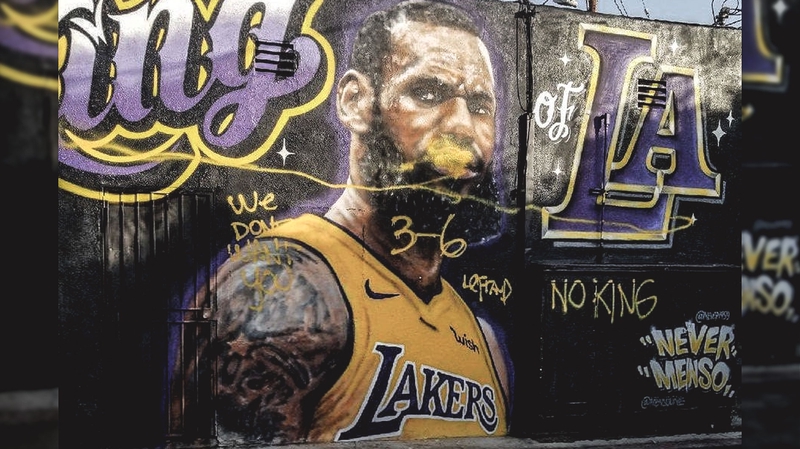 The artists took the first act of vandalism in stride and just repainted over the unflattering marks, and also removed the word "of" in "King of LA" which some may have found offensive given Kobe's history with the city/team. Ben0saze received serious backlash for encouraging this behavior and has since deleted his Twitter account. The vandalism didn't end though, as someone came by the mural a couple days later and splattered yellow paint over LeBron's face in the middle of the night. It was captured on the restaurant's security camera as seen below:
Sadly, the artists decided to take a big white roller over their own mural since the latest act, effectively erasing their hard work because it caused too much controversy in the city. It's a shame they decided to go that route. I wish they kept the mural up in defiance of the people who rudely can't come to grips with the new guy on our team who happens to be an all-time great with some time left in his prime.
_______________________________________________________________________________________
There's a litany of reasons that people aren't embracing the arrival of LeBron James. For the most part, I was one of those people until I got that Twitter update from Woj that LeBron was signing a 4 year, $153 million deal with the Lakers. In my eyes, LeBron was already an accomplished star with the Cleveland Cavaliers and the Miami Heat. I wanted to see our team mold our own roster into a championship team. LeBron put up one of the most impressive individual 8-year runs in his time with the Heat and Cavs in terms of the regular season and playoffs. To me, he was always an Eastern Conference guy. If he left then it would make the West even more stacked than it already is. I was hoping he would stay with Cleveland or go to Philadelphia for the sake of the league's parity. The Eastern conference is looking pretty uninspiring other than the Celtics and Sixers right now.
But here we are. LeBron is in the West and is suiting up for a franchise that has already seen its share of generational talents. The funny thing is, his skill and statistical accomplishments merit a discussion of whether he's greater than all the Laker's past legends that we are so proud of - and he hasn't even played a game for us yet. For some people, that's uncomfortable territory.
When I think about possible reasons that Laker fans don't embrace LeBron, my brain immediately goes to Kobe. There's a large group of people who are loyalists to Kobe as opposed to the franchise, even though he has been retired for two years. LeBron has eclipsed Kobe in most of the meaningful statistical categories, and he's on pace to take Kobe's place of third on the all-time scoring list. Each record that LeBron surpasses will add fuel to the LeBron army's fire in the debate of Kobe vs. LeBron - and he'll pass those milestones in a Laker uniform. I love and appreciate what Kobe did for the franchise and the city, but if I have to pick a side I'm a Laker fan over a Kobe one. It's interesting how fiercely loyal some Laker fans remain to the Mamba as opposed to the franchise.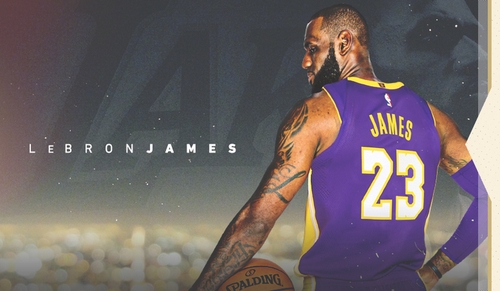 Another reason I initially didn't want LeBron to come here was because I wanted the Lakers to build something from the ground up. The Laker's scouting department was looking top-notch with their promising lottery picks and excellent record of late-round draft picks like Kyle Kuzma, Jordan Clarkson, Larry Nance Jr., and Josh Hart. They were good players, but they also had excellent chemistry as seen through their winning ways pre-trade deadline of this year. But that has never been the Laker's way. They know it takes star power to flourish and stay flourishing in this league, so when the opportunity to grab a top-tier talent like LeBron is there, you just have to shut up and go for it. There's a parallel universe somewhere far off where everything breaks right and the Lakers young core develops over time into a group of smart, scrappy, role players and home-grown stars. I imagine it would've felt so great to see those guys go from raw players to all-stars without the help of a top-notch talent, but that has never been the way of the franchise. It's how teams like the Spurs and the early-decade Thunder do it because they're working within a small market. The Laker's management was right to swing for the fences. It took them five years but they finally hit a home run.
LeBron could pass Kobe's career point total of 33,643 this season if he averages 27-28 ppg and stays relatively healthy through the regular season and playoffs (LeBron sits at 7th all-time with 31,308). Passing Kobe would be a huge moment unto itself, but if LeBron keeps it up then he's actually in range to pass another prominent Laker and all-time great: NBA All-Time Leading Scorer Kareem Abdul Jabbar. Fellow Scorum user and one of my best friends @minar213 pointed out that if LeBron plays all 82 games and averages 22-23 points per game he's on track to eclipse Kareem in four years, which is the length of his contract. Now there's a lot of variables that go into that. He's getting older and he surely won't play all 82 games of the regular season for four years, but if he manages to stay healthy he'll be good to go for extra scoring opportunities in the playoffs. I don't think people care as much about surpassing career point totals compared to surpassing ring count, but it's interesting to think about how views on LeBron may shift if he becomes the all-time leading scorer in NBA history.
But if you're a Laker fan and you're upset that LeBron joined the team, sometimes it doesn't just boil down to a love of Kobe or a desire to see the young guys grow into champions of their own. You might just not like the way he controlled the Cleveland Cavaliers for years and dictated their franchise direction with his coaching and roster picks. Whenever LeBron has gone somewhere in the past, it has become the LeBron show. He usually gets the credit when they win and his teammates/coaching staff shoulder all the blame when they lose. That win/lose theme will still persist this upcoming season. I just hope the Lakers can structure a game plan that doesn't completely go through LeBron as it has in past iterations of his teams. You have two other promising ball handlers in Lonzo Ball and Brandon Ingram. This should be an opportunity to groom the kids to eventually ease LeBron's load.
I can also understand the notion of LeBron controlling franchises, but I think Magic, Rob Pelinka, and Jeanie Buss have too much pride to just roll over to LeBron's demands. And I don't think LeBron wants to be as demanding anymore. The biggest reason he chose the Lakers - and a big reason any big free agent goes where they go these days - was because of his trust in Magic/the front office.
Despite the division we see now, I think these people who harbor resentment for LeBron will eventually come around on him. If he brings another championship to this city, I don't see any way for a large faction of Laker fan Lebron-haters to exist. I wonder what that exact moment will be where Laker fans who despise LeBron now will turn. Will it be a nasty dunk on Paul George or Dwight Howard during the regular season? Will it be a clutch go-ahead bucket in the playoffs?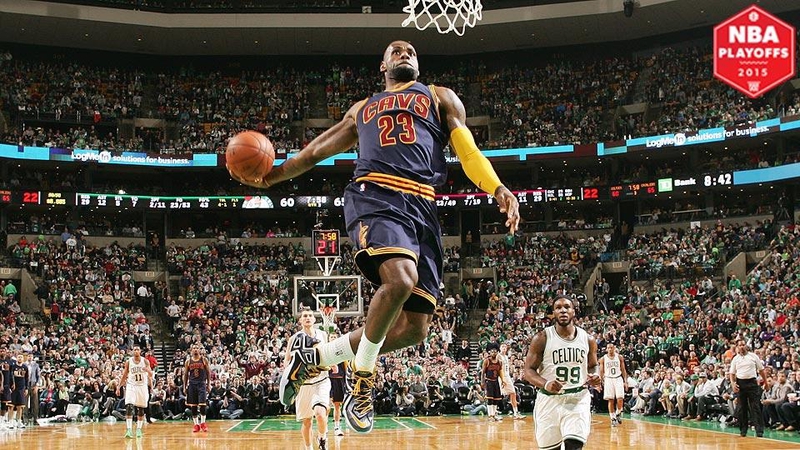 Odds are a championship will be the only thing that makes him accepted in the eyes of all in. Nothing would be more surefire than a championship against the Boston Celtics. In the meantime, the Lakers have a lot of catching up to do to get on Boston's level. The Celtics are excellently coached, their young guys matured at an alarmingly quick pace, and now they're bringing back Kyrie and Gordon for a full season of work. The Lakers need another one or two more All-Stars of their own and some dependable role players to make it out of the West (not to mention the Warriors need to crumble from within based on how much talent they have).
I would love nothing more than to see another Lakers vs. Celtics NBA Finals. When the two teams match up for the final round, years of deep-seeded vitriol come flowing out from both sides. Depending on the result, it's the highest of highs or the lowest of lows. I'm certainly thankful that LeBron is here to give us those championship aspirations again, who cares about whether the team is completely homegrown or not. The kids are a lot more likely to embody greatness if they're playing next to it every day. I'm confident in his ability to work hard and pass his knowledge onto the young players, but his signing alone doesn't guarantee good times ahead. Who knows what kind of obstacles life will throw at the team in the coming months, I'm just glad we have a player whose presence alone can increase the odds.
Do you think there are other reasons Laker fans aren't embracing LeBron? If you have any ideas please share!