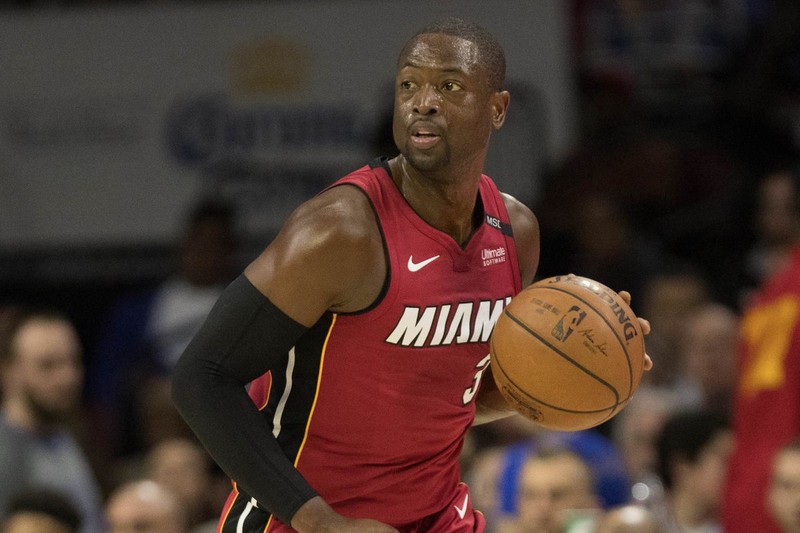 Is Dwayne Wade (36, 193cm) time going backwards?
The Miami Heat lost to the Toronto Raptors at 115-125 in the regular season game of the NBA 2018-19 at the Toronto Scotia Bank Arena in Toronto, Canada.
But Wade's performance was brilliant. He led the team's attack with boasting of his prime days. After post-ups, he scored a goal in the bottom of the field, including a breakthrough, medium range shot, and three-point shot.
Wade scored 35 points (13/22), 5 rebounds and 6 assists, including four 3-pointers from the bench. Both teams were the most scoring in the whole of the players.
But after the game, Wade was not smiling. Wade said, "I was a away game and my opponent was the No. 1 Eastern Conference team. I had too many runs in the third quarter."
Wade, meanwhile, decided to retire at the end of the season. Wade, who made his Miami debut in the NBA All-Draft draft in 2003, has played 16 seasons until the end of the season. In Miami, he has been in 15 seasons with three finalists, one final MVP, and 12 all-stars.
Career average was 22.4 points, 4.7 rebounds and 5.5 assists. He has an average of 13.1 points, 3.8 rebounds and 2.7 assists this season. It has not yet rusted to retire.