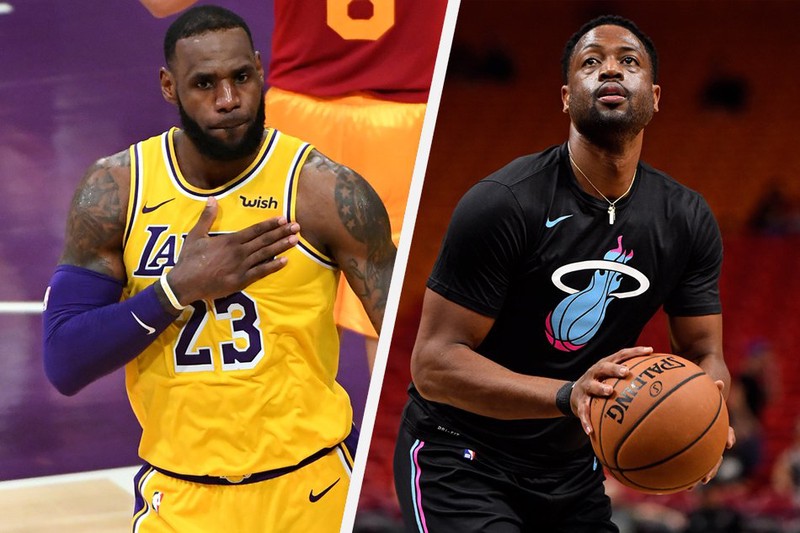 He has 15 wins and 15 losses. Where is the smile at the end?
Two legends are on the stage for the final dance. LA LAKERS 'LeBron James and Miami Heat's Dwyane Wade will face each other at the LA Staples Center on December 11. The last meeting between the two teams is Wade and LeBron's final meeting, which is expected to retire at the end of the season.
In 2003, the league's motivated rivals and best-of-breed players are playing 15 times, 15 times in total, 30 times in total.
LeBron scored 28.5 points in 30 games and Wade scored 25.8 points in the 30th game on November 28, 2018, starting on November 13, 2003.
Wade, who scored 41 points in Miami on March 3, 2009, was the most intense match between the two players, but LeBron (former Cleveland) scored 42 points to lead Cleveland to a 107-100 victory.
So the two superstars who have embraced the East in the mid-2000s declare a brief truce in 2010. LeBron, who won the first FA, joined Wade's Miami. Those who were the best rivals in the league have become the best combination and have won two championships in four years. At that time, many of Alliop Highlight Films produced by LeBron and Wade have been loved by fans so far.
LeBron, who is about to face Wade last week, said on March 9, "I feel sweet and bitter." "It's always sweet to stand on the court with my brother (Wade), but the fact that this is the last moment with him makes me bitter."
Wade, who celebrated 25 points for the Los Angeles Clippers against his 1,000th game in the same season, also expressed hope for a meeting with LeBron.
"It's always exciting to play against the Lakers, but it's going to be a more special game, because LeBron is there, and this is our last fight," Wade said. "I'm just going to meet a close friend No, I'm going to play the last match against the best basketball player in history, but it's nice to win, but I want to enjoy that moment slowly. "
The last dance of two legends. The winner is forever ahead of the total opponent. The confrontation of those who are gathering hope on the 11th.