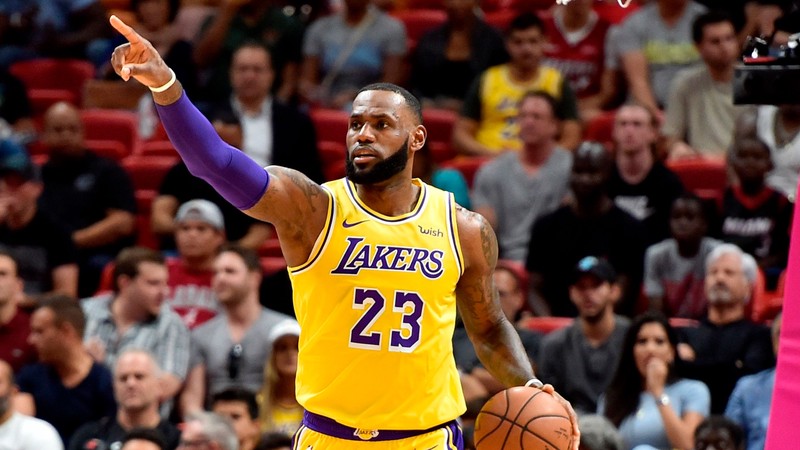 The Los Angeles Lakers defeated the Miami Heat in the 2018-2019 NBA regular season Miami Heat at MyMac American Airlines Arena, winning 113-97.
The Lakers had 9 wins (7 losses) in the season. The Miami Heat lost 10 games to the season with a 6-game losing streak.
The Lakers had an easy victory ahead of time. LeBron James scored 19 points (FG 80%) in the first quarter and led the team to victory. James finished with 51 points and eight rebounds. Josh Richardson scored 17 points for Miami, but Giancarlo Giggi's injury was not enough.
The Lakers have been able to overcome the baseline thanks to James's performance from the beginning of the game. James allowed a tie in the second half of the first quarter, but he scored six consecutive runs and ran for 26-15. The Lakers finished the first quarter with 34-21.
The flow has not changed in the second quarter. Jabal McGee and Caldwell-Pope scored, and the Lakers continued to lead. The mid-quarter Lakers were out of the game for two minutes and were in trouble. After that, he could not stop the outfielders of Miami and allowed him to pursue a seven-point lead. It was James who saved the team from the crisis. James scored five consecutive points and the Lakers scored again. James scored a free-kick after scoring just 1.1 seconds to end the quarter and the Lakers finished 67-52.
With the start of the third quarter, Kyle Kuzma led the attack. The Lakers continued to lead the race steadily, maintaining a score difference of around 12 points. The Lakers, who survived the quarter-finals deficit, added to James's three-point shot and flew to 92-71.