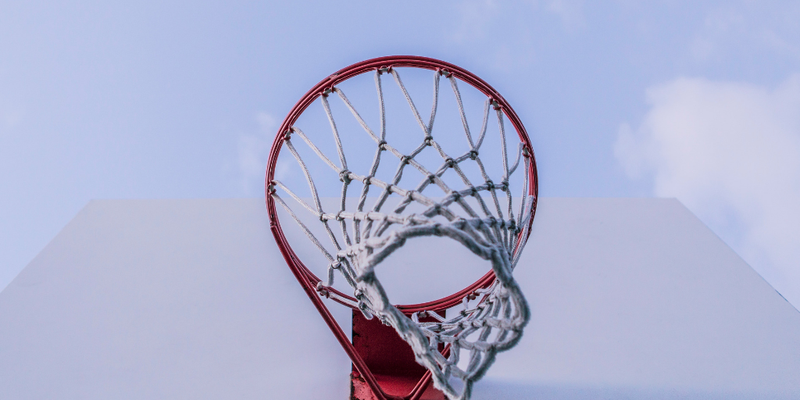 It's Friday, which is always a big day for NBA basketball and I'm here to share my lineups and the best value plays of the day with you if you're interested in building a team. Success in fantasy basketball is all about finding the best "punts," who are low-priced and underestimated players who may have a breakout performance that leads your team to cashing in a big tournament.
Let's start by taking a look at my three lineups for the night.
My Yahoo! Lineups



There aren't a lot of consistent plays among my three teams because I am not extremely confident in the performance of many low-priced players tonight. I do like Brook Lopez as a center near the minimum salary who should play around 25-30 minutes. I do love several of the high-priced pairs I've been able to work into these lineups, including Westbook and Curry, Butler, Levine, and Mirotic, and Kawhi and Giannis. If I had to guess right now, I would say that the bottom lineup will score the most points.
If you have any questions about my lineups, please ask below.
How Value is Calculated
'The best value plays come from numberfire.com, my favorite resource for fantasy sports predictions. These are the players that they feel will score the most fantasy points with the lowest salary. The "value" number comes from their projected number of fantasy points divided by their cost. So on Yahoo for Shelvin Mack, who I decided not to choose this week, he is projected to score 21.5 at a cost of only $10, meaning his value, which is the highest of all, is 2.15.
Best Value Plays on Yahoo!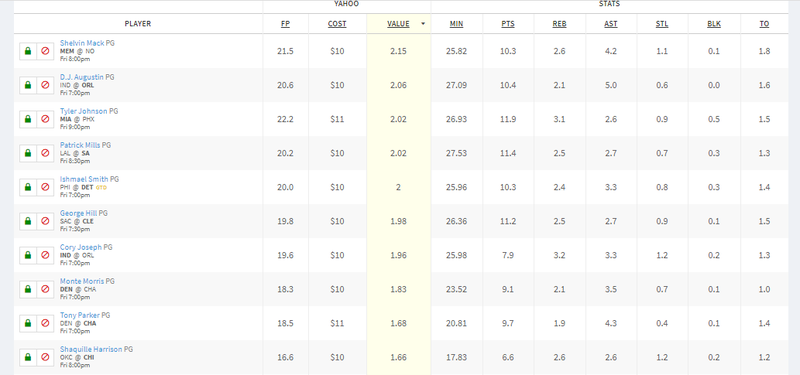 Memphis point guard Shelvin Mack comes in first. He has been consistently coming off of the bench and racking up points. Against a weak Pelicans backcourt he could fare well, however I like several guards better. Other value plays include:
D.J. Augustin
Tyler Johnson
Patrick Mills
Ish Smith
George Hill
Cory Joseph
Best Value Plays on DraftKings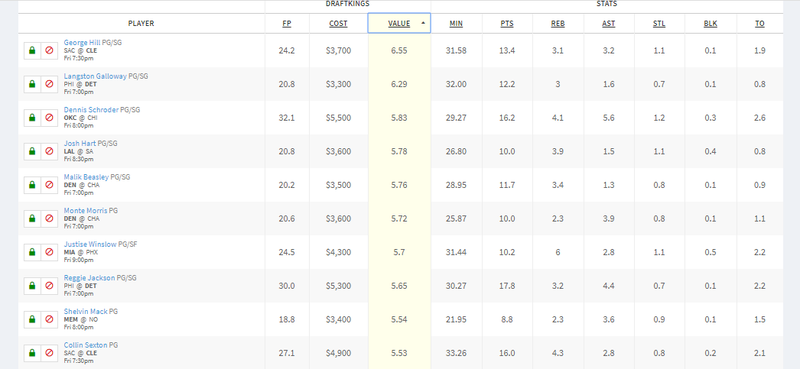 Since every site has different prices for players and different scoring systems, value picks vary greatly. For DraftKings, George Hill is the top value pick at 6.55x, followed by Galloway, Schroder, and the Lakers' Josh Hart. Due to there being blowout potential in the OKC vs. CHI game, Schroder could have a strong outing.
Best Value Plays on FanDuel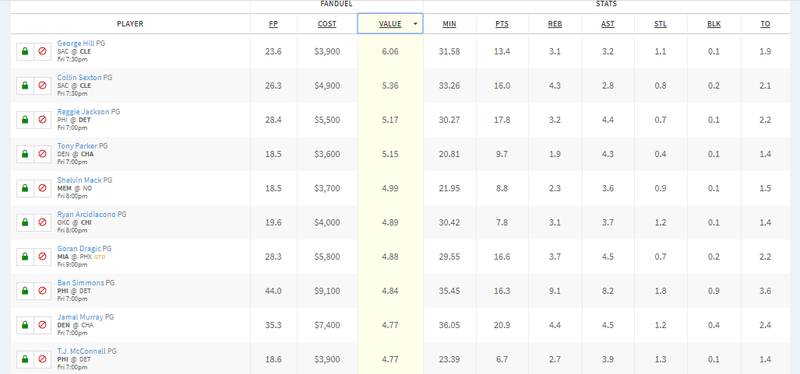 Lastly, we'll take a look at the best value plays on FanDuel where once again we see George Hill at the top. I have not seen the Cavs' Sexton talked about much lately but he comes in second followed by my Detroit Pistons' Reggie Jackson.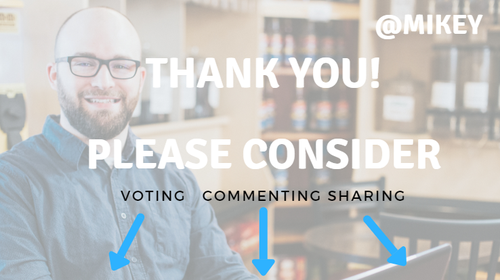 Good luck tonight! Please feel free to share your roster below!