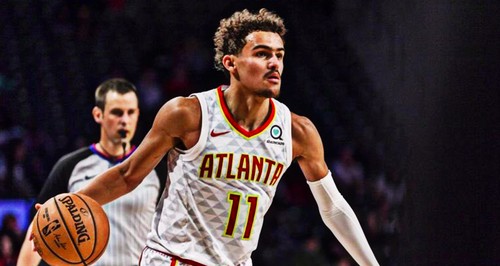 Trae Young, the number 1 overall draft pick in the NBA draft has put on a ridiculous performance against the Miami Heat scoring 24 points (9-19), 6 rebounds, 15 assists, and 1 block showing the versatility the youngster provides to the Atlanta Hawks and showing the skills of a true point guard.
The Hawks come out very strong against the Miami Heat posting 41 points in the first quarter against Miami's 31. The rookie was all over the ball game assisting threes, taking threes of his own, and driving to the basket creating immense pressure all over the court. The Miami Heat were able to reduce this margin throughout the second quarter scoring 37 points to Atlanta's 34 having the game at 74-68 going into half time.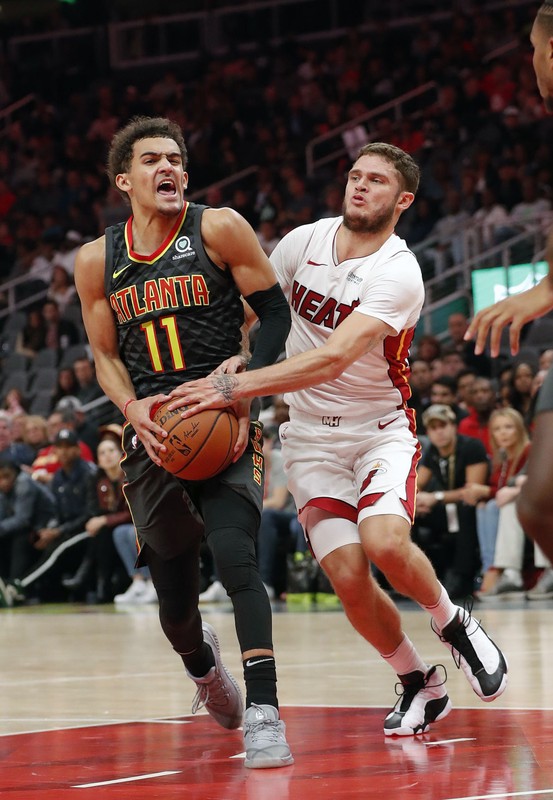 The game stayed neck and neck throughout the remainder of the contest with Dwayne Wade and Jason Richardson stepping up to keep Miami's hopes alive but Trae Young's ability to help his teammates get involved in the game and create a good flow for the Hawks enabled Atlanta to hold off Miami 123-118. This win for Atlanta improved their regular season record to 3-6 providing a must needed win as the start of the season hasn't been so smooth for the Hawks. Miami Heat's record after this loss is now 3-5 showing to be a major loss as the Heat could of have a .50 record at 4-4.
Honorable mentions from the Miami Heat includes Dwayne Wade who hit a total of 19 points (7-13 FG), 4 rebounds, 3 assists, and 1 steal. Josh Richardson was the Heats most dominant player with a total of 32 points (10-18 FG), 1 rebounds, 3 assists, 2 steals, and 1 block providing a valuable piece to the Miami line up. The Miami Heat next face the Detroit Pistons on Tuesday which should be an interesting match up and the Atlanta Hawks face the Charlotte Hornets on Wednesday which should also be a competitive contest.
Trae Young has been averaging 19.1 points per game, 3.2 rebounds per game, 7.9 assists per game, 0.4 steals per game, and 0.3 blocks per game with a field goal percentage of 43.8 and a three point percentage of 32.1 showing very good stats for the rookies first 9 games in the league.
Below are highlights of the game in case you missed the game :)
Do you think Young can get Rookie of the Year? Is he the next Steph Curry? Leave a comment below and share your thoughts!