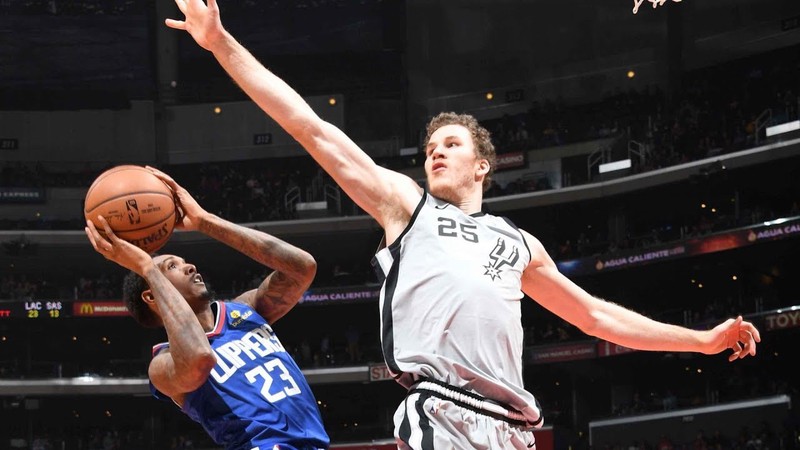 The contest between the Clippers and the Spurs came down to the wire with big time plays coming from both teams. The game was neck and neck deep in the fourth with both squads hitting shot for shot with leads changing rapidly and intensity and pressure rising creating a classic for the 2018-2019 season. Lou Williams showed great composure down the stretch hitting a collected mid-range jumper to put the Clippers up 107-102 with 2 minutes 13 seconds. The San Antonio Spurs were able to reduce this lead and even the score with 50 second remaining in the ball game but the man of the night Lou Williams dropped a dagger three pointer with gave the Clippers the winning lead and was further solidified with Derozan fumbling the ball allowing no time for the Spurs to make a comeback. The L.A. Clippers beat the San Antonio Spurs 116-111 giving the Clippers their third straight win after beating the Warriors and the Bucks and improving their regular season record to 9 wins and 5 losses where the Spurs regular season record is sitting at 7 wins and 7 losses.
Lou Williams came up big tonight with 23 points (9-20 FG), 3 rebounds, and 2 assists to help the Clippers get the victory and being very clutch when the Clippers have needed him to be this season. Demar Derozan had a very huge game adding to his MVP calibre season dropping a total of 34 points (14-30), 6 rebounds, 5 assists, 3 steals, and 1 block showing his presence all over the court but was not enough to overcome the roll the Clippers have been on recently. Below are highlights of the game!
Next the L.A. Clippers vs the Brooklyn Nets which should prove to be an interesting battle as both sides have been in red hot form and knocking off big competitors. The San Antonio Spurs next face the Golden State Warriors to see if they can knock off the reigning champs. Tune in for more to keep updated on the NBA season and to learn more about crypto and blockchain technologies :)
How good does Derozan look at the Spurs!! Do you think the L.A. Clippers could be deadly this season? Let me know below!