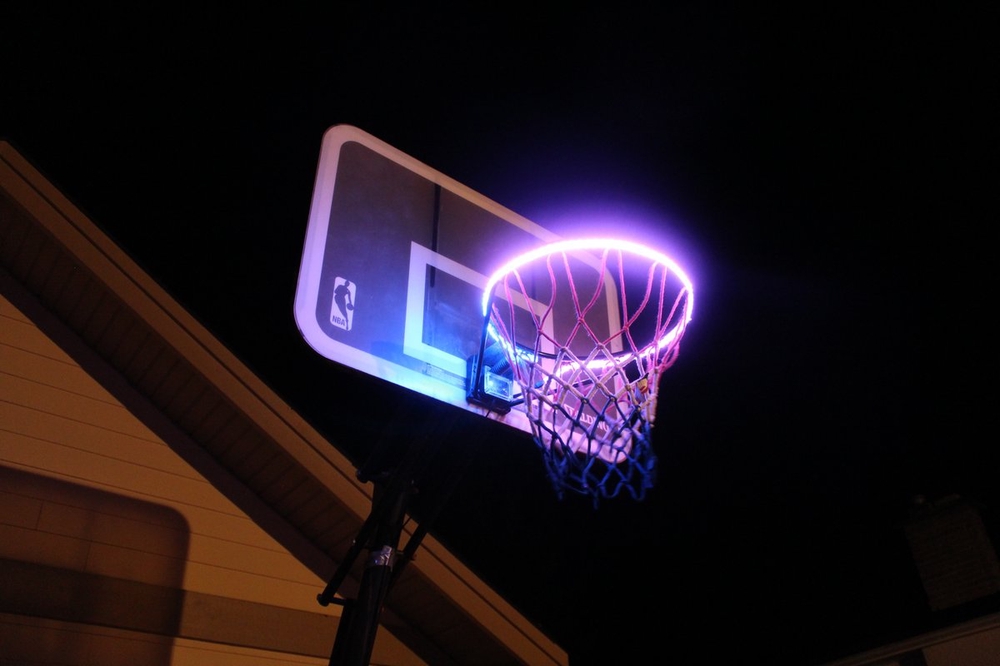 Hoop Light is an Invention that will ensure that you can actually have fun when playing basketball whether with friends or alone.

It was built to eliminate any form of boredom you might encounter while Playing.
The Hoop Light allows you to turn your basketball into a form of arcade that can you can play with friends or just on your own. With the way it was built you will never want to stop playing.

The Hoop light has dozens of Unique light patters and lighting effects. Once you score a shot the Hoop will light up as the Ball goes through.

It takes just 10 minutes to set up so you can easily move it to another location.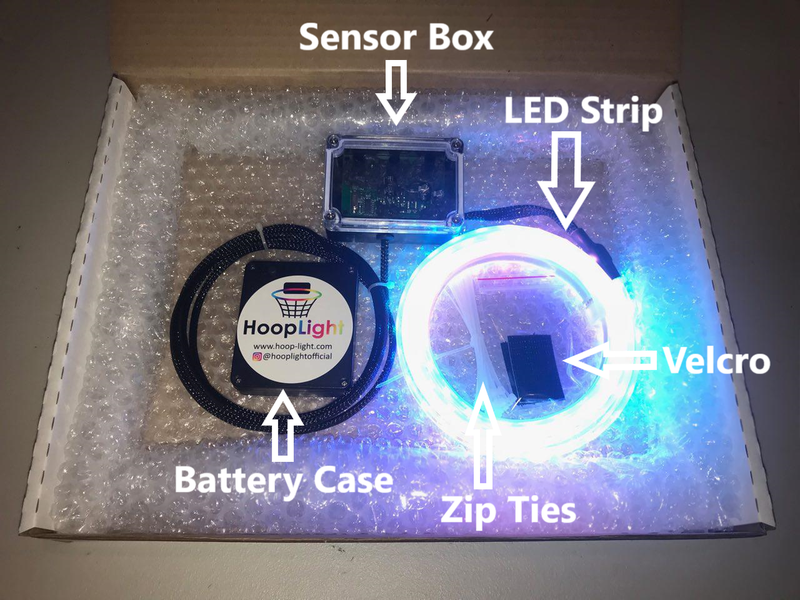 Other Features of this product includes:
Weather Proof
Highly resistant to change in moisture, precipitation, temperature and UV rays. Proofed for outdoor durability.
Long Lasting Battery
Rechargeable (or regular) AA Batteries x 4. Lasts up to 30 days. When HoopLight™ is not in use for 15 minutes, HoopLight™ enters low energy mode to maximize battery life.
Durable
Very resistant to vibration and direct impact. Dunking on HoopLight™ is encouraged!
High Quality
Manufactured and assembled with quality parts designed to easily withstand impact from the ball or abrasions from dunking. We create each HoopLight™ with great care in order to provide our customers with the best possible experience.
This is obviously a winner with those who love Basketball. It costs $89.99 so you can commit some cash to it if you can.
Below is a Video that shows how HoopLight works.
_______________________________________________________________________________________
Text in Quotes copied From Product Site
Thanks For Reading.