Chris Bosh, who is well-known American basketball player, hopes to restore his NBA career. He was forced to stop his career due to health issues is 2016.
"I know I can still play some ball and be a 3-and-D guy for somebody out there." said 34-year-old player.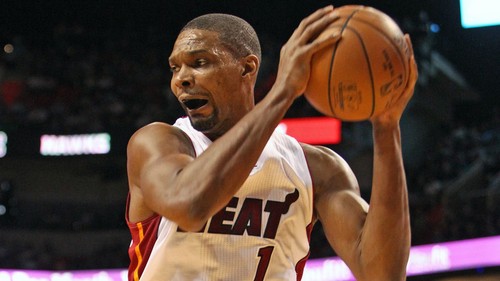 "I'm still trying to overcome that hump and trying to get something going." - admitted on Yahoo Sports.
Chris had to quit his career because of problems with blood circulation (thrombosis). Miami Heat star played at the wing position. Chris was a part of the only team in the history of the Shooting Stars competition, which won the competition three times in a row. During the Weekends of Stars in 2013-2015, Bosh, Wilkins and Cash proved that they are the best.
In 2015, Bosh's health problems began. Due to pulmonary clots, after the NBA 2015 Star Weekend, he had to stop playing till the end of the 2014/2015 season. Chris really wanted to come back to his career ang he tried to play in the following season, but unfortunately history has been repeated. Since 9th February 2016 Chris didn't show up in the league floors. Before the 2016/2017 season, he did not pass the medical tests and was not allowed to play. On June 2, 2017, the NBA doctor said that the Bosh's disease ends his career. Miami Heat terminated the contract, which was supposed to be valid for the next two seasons, July 4, 2017. The guaranteed $52 million was paid to the player by the insurance company (29 million) and Heat (23 million).
"Big Three"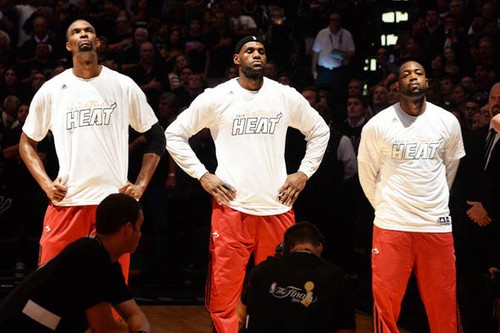 From 2010 to 2014 Chris Bosh, LeBron James, and Dwyane Wade were so called "Big Three" of Miami Heat. They wom the championships twice in 2012 and 2013.
A 6 ft 11 in (2.11 m) wingman recently joked that he could join the Los Angeles Lakers team with his former Miami colleague Lebron James and he said:
"That would be the Laker Show plus the Old-Man Show."
It would be nice to see Chris Bosh playing again. And it would be even better to see a Big Three reunited.
Chris Bosh was chosen to the Star Game 11 times. During his career from 2003 he had an average of 19.2 points and 8.5 rebounds. In 2008, he won the US Olympic gold medal in Beijing.
Would you like to see him again?