Los Angeles Clippers lost 100:121 to Denver Nuggets who have 11 wins at home. Marcin Gortat (LA Clippers) scored six points. However, for most of the game, it was hard for him to overcome the best player of the match Nikola Jokić.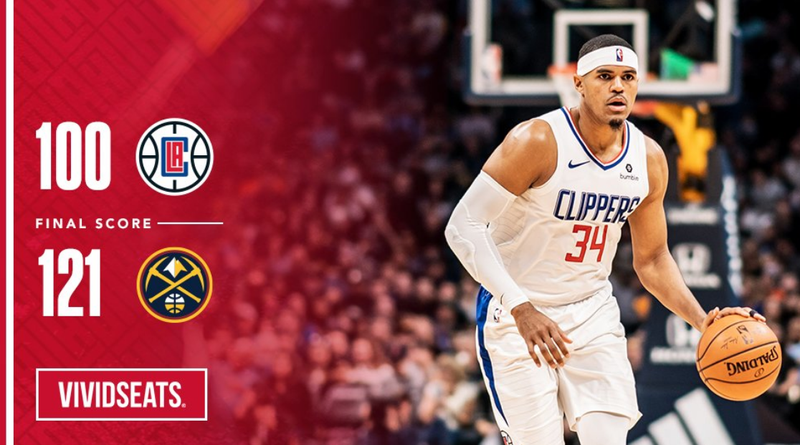 Serbian center Nikola Jokić played an excellent meeting recording 21st triple-double in his career. "Joker", as his is calles, scored 18 points, had 14 rebounds and 10 assists.
It was mainly thanks to his versatile Denver Nuggets performance that the team extended their winning streak in their own hall to the 11th in a row. When it comes to the balance of home matches, the Denver Nuggets are unmatched in the Western Conference. They won 17 out of 20 games.
Marcin Gortat didn't play so well in comparison to Nikola Jokic. The only Polish basketball player in the NBA spent 17 minutes on the court and showed off the 100% accuracy of the throws from the game, getting three out of three and scoring six points. The Pole also had a rebound, one loss and three fouls.
His appearance will be associated only with unsuccessful attempts to stop Jokić, who had no major problems with entering the basket and scoring. Also, Gortat's alternates in position did not cope with keeping an eye on and limiting the Nikola Jokić impact on the game.
The players of the coach Doc Rivers led in this game only once, after the first basket in the meeting thrown by Marcin Gortat at 2:0. Later it was only worse, in the first quarter Clippers began losing a double-digit (16:27) difference.
After this quarter the loss of basketball players from Los Angeles was 25:37, at the halfway point the advantage of the hosts was reduced to one point 65:54. Neither in the third nor in the fourth part of the match Clippers could not make a better game period, which would bring them closer to the win and created the opportunity to reverse the fate of the meeting.
---
LA Clippers with a balance of 24 wins and 17 defeats fell down to the fifth place in the Western Conference. The next meeting they will play on Sunday night.
---