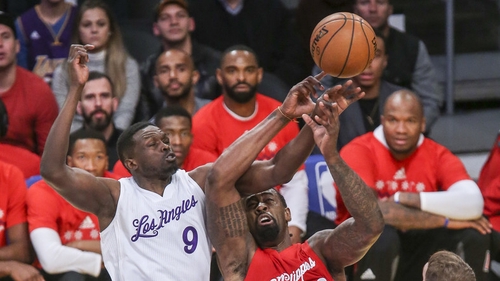 Los Angeles Clippers are unlikely to belong to the top of the next edition of the NBA games. However, they have far-reaching plans for development, Clippers plan to strengthen themselves in the summer of 2019 with well known names.
Over the last year, almost everything has changed in the Los Angeles Clippers. The team leaders left, who for various reasons failed to bring this team to the NBA finals. Firstly Chris Paul said goodbye to the LA Clippers team, later on Blake Griffin, and recently also left DeAndre Jordan.
Doc Rivers is still the trainer, which in itself is an indication that in LA they do not give up, but only move its sucess a bit in time. In the coming season Clippers will rather not belong to the favorites, in their composition there are players of the "middle" class.
The City of Angels, can become full of stars in the summer of 2019, and Clippers count on the fact that at least one top player will join their ranks. The contracts after the next season end, among others, Kevin Durant, Kawhiem Leonard, Klay Thompson, Jimmy Butler, Kevin Love and Kyrie Irving.
Marcin Gortat may not be able to play with new stars because his contract in the NBA ends with the season 2018/2019. The same fate in the Clippers team awaits Patrick Beverley, Tobias Harris, Wes Johnson and Boban Marjanović. Within one year in Los Angeles, a completely different team can be created.
What do you think who will join Clippers in 2019? Kevin Durant, Kawhiem Leonard, Klay Thompson, Jimmy Butler, Kevin Love, Kyrie Irving or maybe someone else?