Los Angeles Lakers lost to Washington Wizards 110:128. LeBron James played the worst match of the season scoring only 13 points for guests. John Wall was the home team leader, earning 40 points and 14 assists.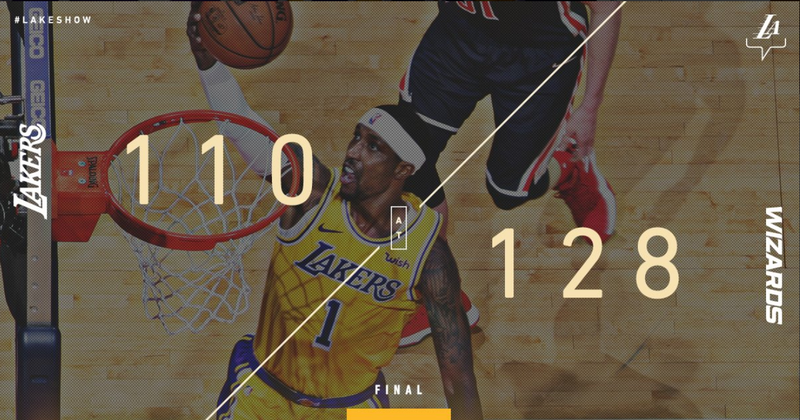 After four defeats in a row, the Washington Wizards were able to reach for victory. In the first quarter, the team from the US capital ran even 18 points, and in the third quarter their advantage was the highest in the game 27 points.
The Lakers team looked more tired, the previous match was played by them just the day before, against Charlotte Hornets. From the beginning, the guests had a problem with their effectiveness, from the first 10 throws in the game they only got five, including none of the eight three-pointers.
One of the most disappointing players was LeBron James, who has not been weaker in this season yet. Only 13 points scored and only five of the 16 free throws scored.
We are a team based on energy and a wide range, we did not have any of these advantages today - said James.
We did not let LeBron to go on and thrive. He missed some easy throws that he normally shot. He did not get a few whistles from the judges after trying to get under the basket. It's just one game, but we know who he is - said the hero of the hosts John Wall about "LBJ".
John Wall shone in this match not only with efficiency and a great field review, but also presented some spectacular actions. He noted the assist without looking at the addressee of the throw, making it between the legs. One of the throws was at the same time that the siren ending the quarter.

The charges of coach Scott Brooks played against LA basketball players without injured Dwight Howard and Otto Porter Junior, as well as without Kelly Oubre and Austin Rivers.

---