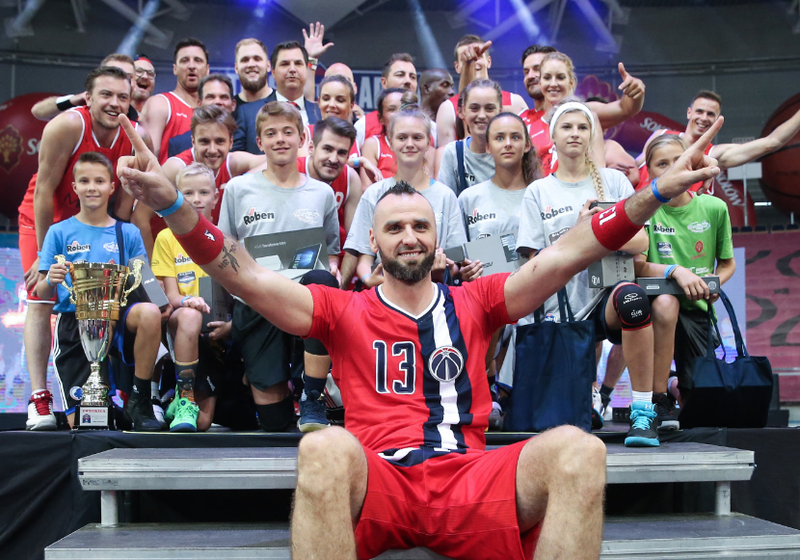 Marcin Gortat was born 17th of February 1984 in Lodz, Poland. – He is Polish representative and the only Pole in the history of the NBA, who advanced to its finale. Gortat is 6 ft 11 in, 240-pound center. He's a son of well-known Polish boxer Janusz Gortat. His father, Janusz, is a two-time bronze Olympic medalist (1972 and 1976) in light heavyweight. Marcin also has a brother, Robert Gortat, who is a boxer and was Six-time Polish champion in amateur boxing, in the light-heavyweight category.
Career history
2002–2003 ŁKS Łódź - Poland
2003–2007 RheinEnergie Cologne - German Club
2005 - On June 28, 2005 at the New York City Madison Square Garden he took part in NBA draft, being elected in the second round with number 57 by Phoenix Suns (from Dallas Mavericks by New Orleans Hornets). The new club quickly gave it to Orlando Magic.
2007–2010 Orlando Magic
2010–2013 Phoenix Suns
2013–2018 Washington Wizards
2018–present Los Angeles Clippers
The only Polish player appearing on the floors of NBA league at the end of June moved to the Clippers after five years spent at the Washington Wizards. In the club from the capital of the United States he played with the number 13, but it turned out that in his new team he is already occupied by one of the young players selected in this year's draft.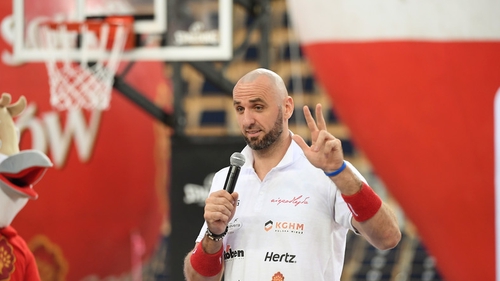 Why it was so important for Gortat to posses the number 13?
- I said that there is no such option and I have to keep playing with "13", the more so when I found out that it belonged to the freshman player. However, the club did not want to interfere in this type of matter between the players and we had to settle it ourselves. So I had to go to Los Angeles not only for research, but also to buy my number - said Marcin.
Finally, with Jerome Robinson, he negotiated the price of $10,000. Although, as Gortat admitted, he had $50,000 to recover his number.
- Negotiations were not difficult, rather fun. Freshman player was negotiating with a veteran so I knew how much I can offer to him. When I saw that he wanted to sell the number, I knew that I could start with low rates - he added.
As he pointed out, for him to keep the number "13" is important due to marketing issues. The foundation run by him - organizing, among others, summer camps in Poland - it is called MG13.
- All my brand and marketing is related to this number. So we stopped the production of shirts, posters, banners until the time of its redemption - explained Gortat.
Marcin runs a charity organization in Poland which is called MG13.
Marcin Gortat opened his foundation in October 2009. His goal was and is to help other young people to pursue their own sports dreams. In Poland, talented athletes often face the problem of lack of resources to develop their own talent and passion.
In addition to the funds, there is also a lack of professional coaching and training. The Marcin Gortat Foundation tries to find these young and promising players, support them through the scholarship system and, thanks to cooperation with the leading training staff in Europe and the USA, offer professional development trainings.
The Marcin Gortat Foundation MG13 also aims to promote health and a healthy lifestyle. It implements it through activities related to the dissemination of physical culture and sport among children and young people, as well as through assistance to institutions such as schools, orphanages, care centers or other foundations. The main discipline supported at the moment by the Foundation is basketball. As our organization develops, in the future, it is planned to extend our activities to other areas of sport.
The Foundation pursues its goals in particular through:
Organization of training camps and training for children and youth (Marcin Gortat Camp);
Establishment of scholarships for those in a particularly difficult life or material situation as well as particularly talented pupils and students;
Organization of sports classes and trainings (MG Sports School, inter-school leagues, streetball tournaments);
Equipping sports equipment and purchasing other equipment for schools and institutions shaping young people.
Marcin perfectly understands that a helping hand of kind people can properly manage someone's life and career. If in the past he did not meet such kind of people on his way, he probably would have never become a basketball player, much less a NBA player - the best basketball league in the world.
"I have a debt to repay, because someone once pulled a helping hand out to me" - Marcin Gortat

MARCIN GORTAT CAMP is the idea of annual meetings and trainings with Marcin that takes place in Poland, with children aged 9-13.
Marcin Gortat invented Campy as a form of thanks to the society, and repayment of the debt he incurred among people who, when he was a young man, repeatedly stretched out their helping hand in various situations. Today, Marcin Gortat devotes his holidays every year, his priceless free time, to meetings with the youngest to help himself and show the right direction of development. Of course, the models are Camps organized by NBA Cares and the biggest stars of the best basketball league in the world!
Marcin Gortat is the person that many Poles admire. Eventhough he made a great career, he still remembers about his nation. He makes a great effort to help children to make their dreams come true. Marcin is also involved in social campaigns against legal highs. He appeared in the promotional campaign against the so-called afterburner - "Only weak players take power ups".
I think he is a role model for many well-known athletes.