I received a package from Belarus last week! It was from the Scorum Team and the package contained the Mozgov's jersey that I had previously won in the contest "«I want Mozgov's jersey!» New giveaway"
I was one of twenty-three entries in the contest and three of us were selected to receive a jersey. I was very fortunate to be counted among the winners and I had been checking my mailbox every day excitedly hoping that it had arrived with that day's deliveries.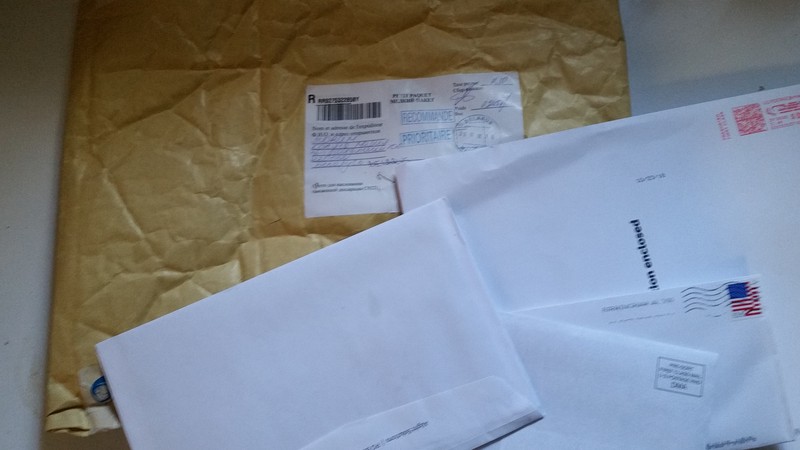 Inside the package was a slightly crumpled note from the Scorum Team along with the jersey.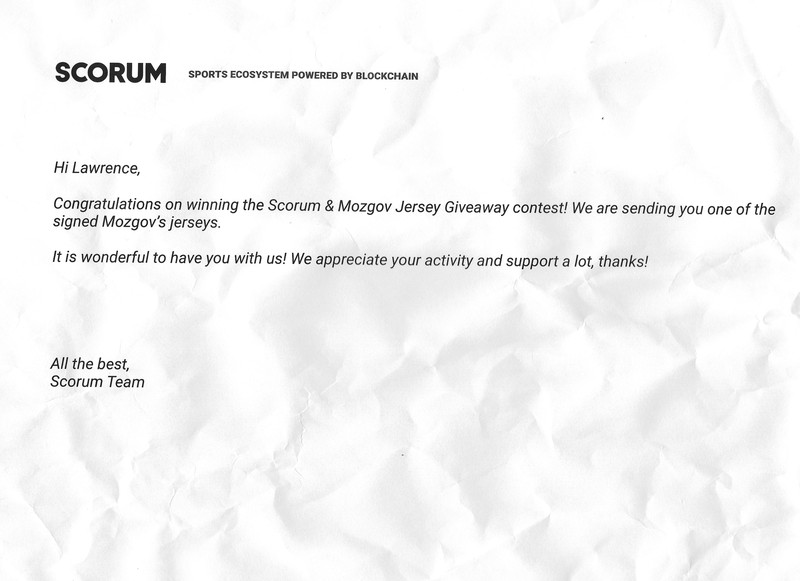 We just returned home from Church this afternoon and it is a beautiful sunshiny day here in Alabama so I asked the most gracious and wonderful @bamamama if you would kindly take a photo on me with the jersey. Of course, she most happily did so but declined to have her own photo taken.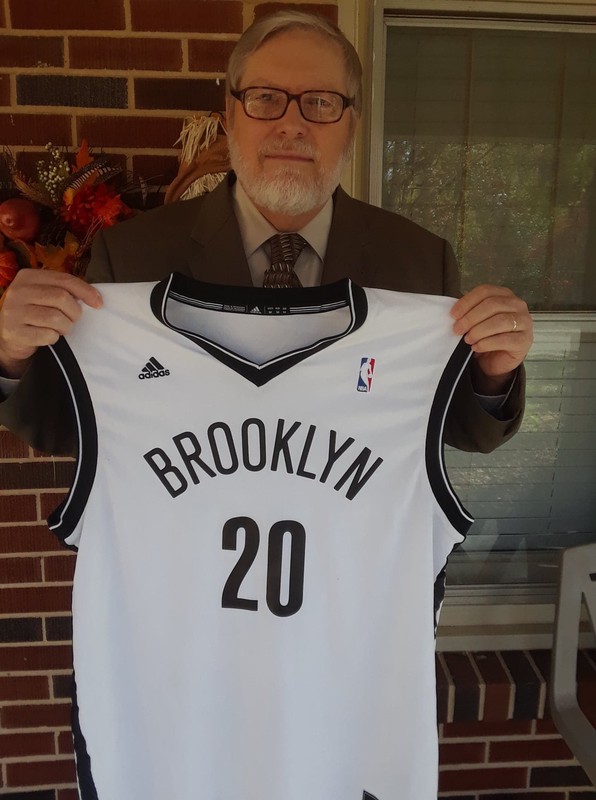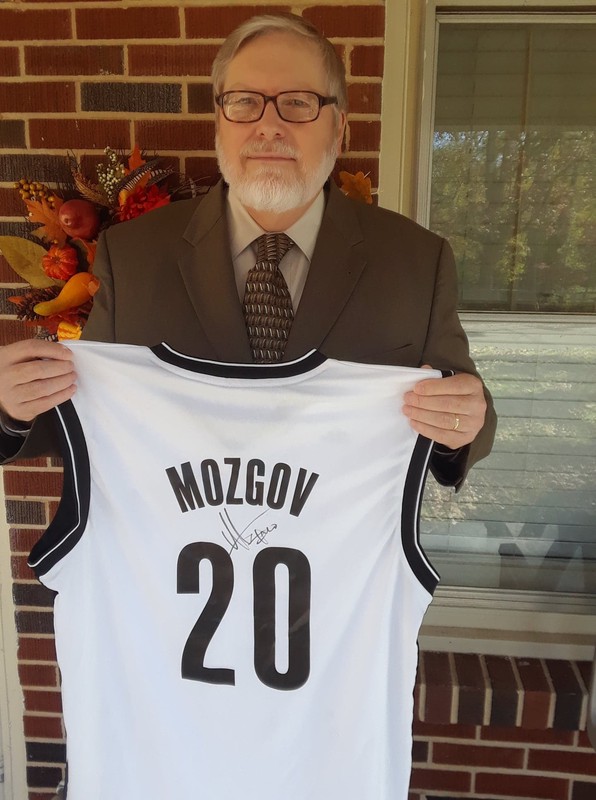 It was hard for me to smile as I watched @bamamama back up to the edge of our front porch in order to fill the camera frame with my sappy face looking like she was going to topple over at any second, but believe me, I was very happy to show off my prize!
My plan is to purchase a frame that is designed to hold a collectible basketball Jersey so that I can frame the jersey along with the photo of Mrs. Olha Ivanytsia with a list of the winners preparing the jerseys for shipping. I would also love to have a photo of me holding the jersey with Timofey Mozgov, so if you are ever passing through North Alabama Timofey let me know and perhaps we can get together over lunch or dinner.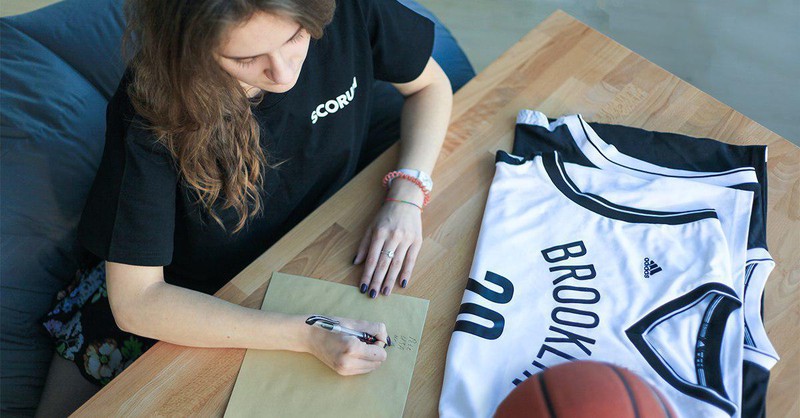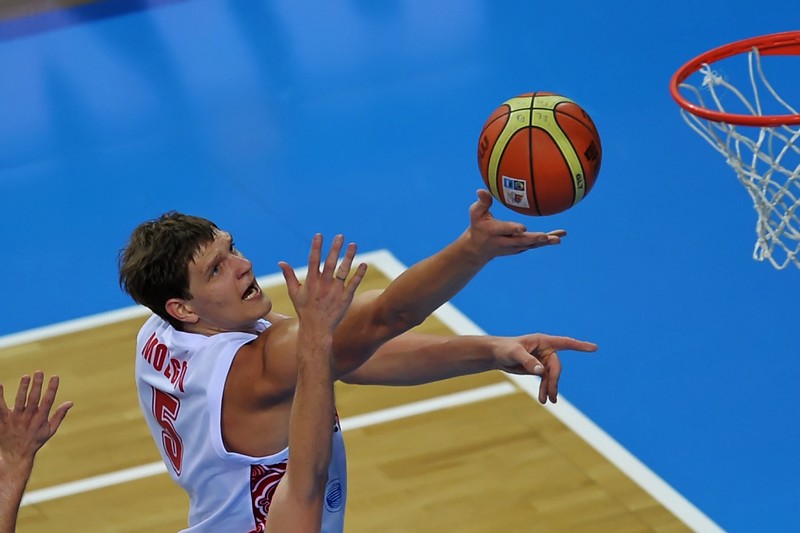 I would like to thank the entire Scorum team for this nice gift that will become a fond memory that I can hang on the wall in my Man-Cave and point to in the coming years while telling my visiting sports fans what it was like way back when, and of all the wonderful camaraderie that we enjoyed in the early months when Scorum was young and we were all just starting out on this grand adventure! Perhaps by then, we will have had some grand meet-ups with the Scorum team and many of the founding members and my walls will be covered with such memories.
I also want to thank Mr. Timofey Mozgov for being an Ambassador of Scorum and for introducing us all to his family. These jerseys represent some of the first of their kind on the blockchain, these will be collectibles who's chain of possession can be tracked. You will not only be able to locate the memorabilia that you provide through Scorum Timofey but also if these items ever change hands the new collector can have positive proof of both its unique and verified existence as well as the path that it has taken to wind up in his hands.
I love winning!
Correction: The Scorum team member in the photo with the jerseys was not Olha Ivanytsia, it is Mrs. Mary Kolyago.