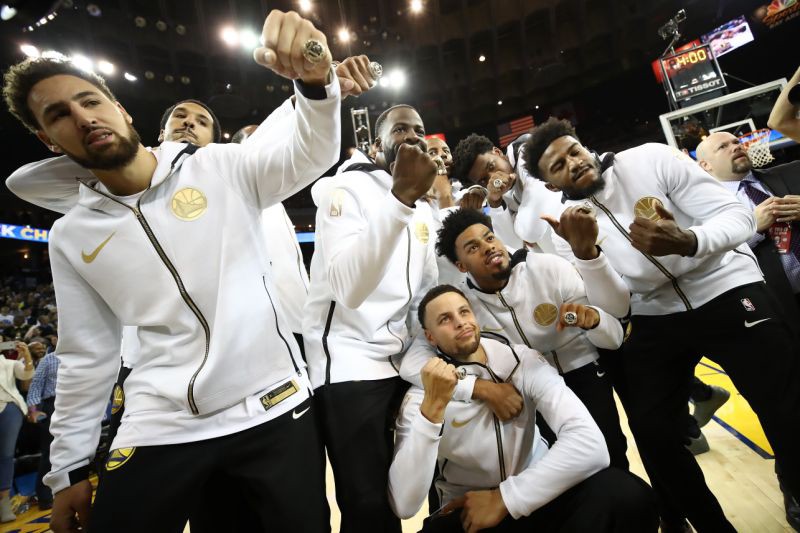 After winning their second championship in the past two years, the Warriors were awarded their championship rings in the home opener of this new season when they played against Oklahoma City last night.
Let me show you some close ups of the ring and it's features.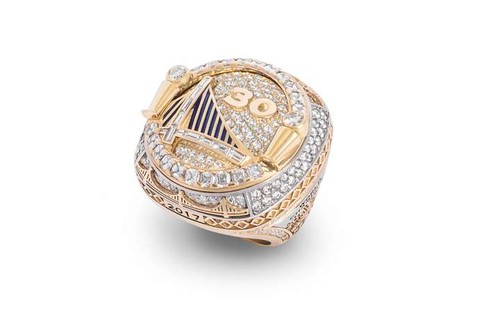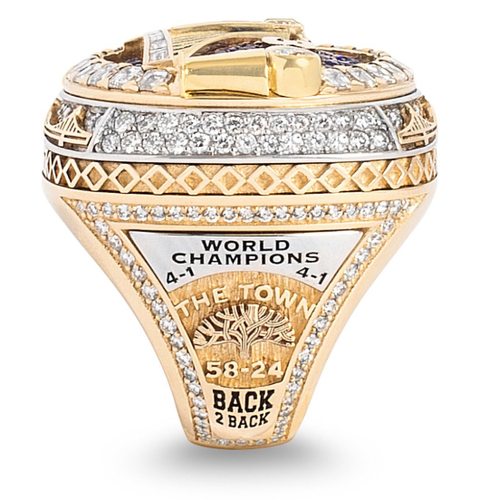 That is a remarkable piece of art right there. It looks great, it's probably really heavy and it contains hidden information regarding the Warriors franchise, for example, on the "team" side of the ring there are 56 stones to resemble the 56 year history of this franchise. 74 sapphires and diamonds were used to represent the total number of games won last season, including the playoff wins.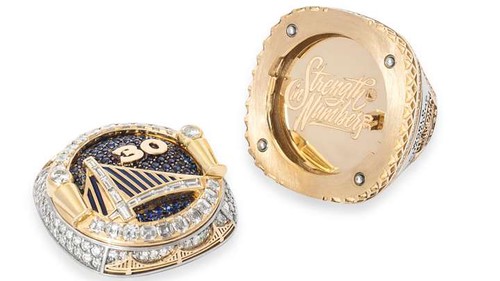 The ring-face is reversible, depending on your style and your mood, these things are able to be reversed to your liking.
It must feel amazing to be collecting championship rings each year, there is a good chance that another ring is coming upon the competition of this season, which isn't any time soon. The Warriors are a dynasty on auto-pilot, the greatest team in NBA history. Sometimes you don't realize what you are witnessing until it begins to pass you by. I feel that this will be the final year the Warriors reign without too much competition.