Smart Araneta Coliseum is the center of the international community, it is considered as Philippine Mecca of sports and entertainment, in the return of back-to-back NBA Finals MVP Kevin Durant in Manila for the "Hyper Court Team" All-Star Challenge this Sunday.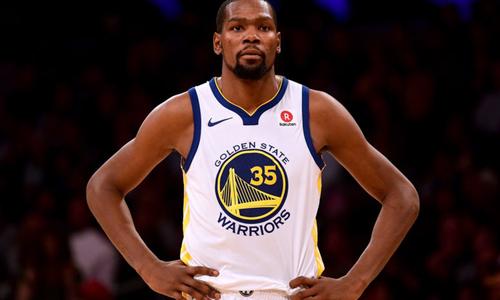 The program is set at 4:00pm.
The two-time NBA champion has given the first happiness to Pinoy fans along with All-Stars Kobe Bryant, James Harden, Chris Paul, and Derrick Rose and made an exhibition match against Gilas Philippine national team seven years ago.
In this case, Durant will lead the training session with selected players from various institutions.
For free tickets, fans are encouraged to enroll online at the Nike website.
Considered one of the best and most popular basketball players in the world, Durant's career grew even further when he joined the Golden State Warriors in 2017 where his compatriot match with 'Splash Brothers' immediately resulted in the third title in four Finals of the Warriors in the past season.

For more information, visit www.smartaranetacoliseum or follow @thearanetacoliseum and Facebook and Instagram follow @TheBigDome on Twitter.
This is a great opportunity for all the Filipinos to able to watch Kevin Durant in personal and at the same time see him playing basketball. It is also a good way to socialize Philippine national team to learn more about the techniques and skills on international basketball where it can be very helpful in facing other international teams.
This can really help a lot for Gilas Philippine national team in terms of qualifying for FIBA Asian Qualifiers towards World Cup. As for me as a fan on both Gilas Philippine team and NBA, I will be looking forward to Kevin Durant's visit here in Philippines.
------------------------------------------------------------------------------------------------------
This article made by me as a part of Translation Bounty program