During my elementary and high school days I usually a fan of basketball where I usually watch Chicago Bulls basketball matches especially during playoffs and finals. Aside from being a fan of basketball, I also play that sports with my classmates and neighbors. It has been my sports since childhood and still, I am adapting it until today.
What makes me eager to watch basketball at that time is Michael Jordan since he has been an iconic basketball superstar which gives mo entertainment to spectators. He can do whatever he wants, he can shoot anywhere in the perimeter and even in 3-point area. He can dunk, layup, crossovers and fast breaks whereas an opponent you find it hard to predict his possible movements.
What also gets me so excited is that he can easily penetrate with his opponents even how hard the defense is and that he can jump long and do more hang time while in the air. Whenever Jordan get so excited he will let his tongue out while he gets closer to the basketball ring.
Chicago Bull's First Grand Slam Champion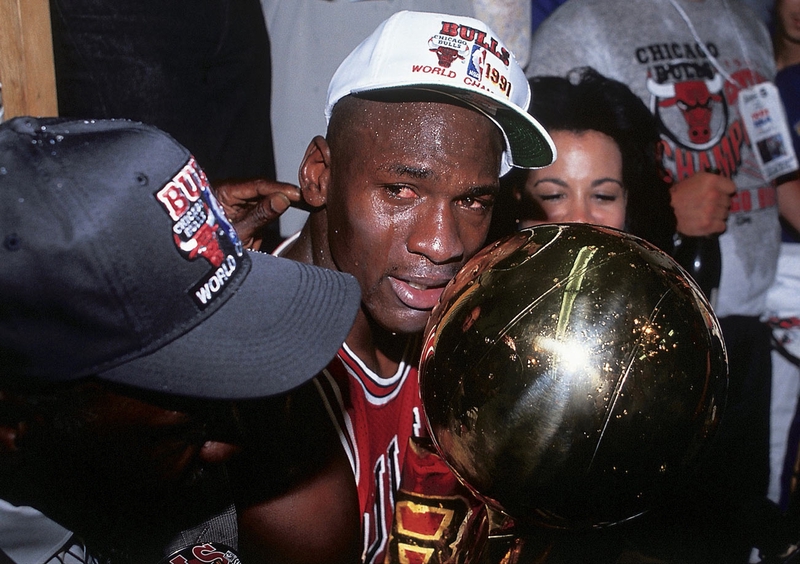 In the year 1991, it was really a changing the tide game against the Los Angeles Lakers where they manage to get their very first championship. At first match, they were beaten by Los Angeles Lakers with a very close match 93-91, but on the later game matches, they then manage to win in a high gap scoring. Making it a game series of 4-1 in favor of Chicago Bulls.
It was really sentimental that even Michael Jordan cried emotionally while hugging his championship trophy. Jordan manages to join NBA from 1984 and it takes long years for him to be able to grab his very first championship.
In the year 1992, they beat Portland Trail Blazers with a 4-2 game series standing. Jordan did manage to perform 35.8 points per game which really gives the team an advantage to win their second championship.
It was then repeated in 1993 where Chicago Bulls beat Phoenix Suns with a 4-2 game series. After the game, it was also tragic where Michael Jordan's father, James R. Jordan, Sr., was murdered. It was really a sad day for Michael Jordan.
Chicago Bull's Second Grand Slam Champion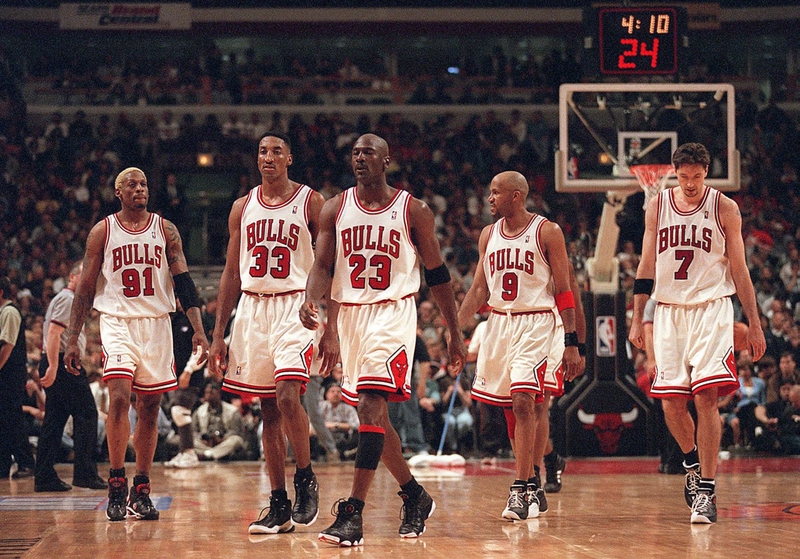 In the year 1996, another good start for Chicago Bulls where they manage to lead Eastern Conference standings with 72 wins and 10 loses. They then clash with Seattle SuperSonics where it ends up in Game 6. Bulls did win game series with a 4-2 standing.
In the following year 1997, they meet with Utah Jazz where they are having a hard time with both Karl Malone and John Stockton. It was really a great game series between the two teams where the game ended in Game 6. Chicago beat Jazz with a 4-2 standing. Even Jordan hasn't fully recovered from flu, still, he manages to lead the Bulls with his 39 points.
In the Year 1998, it was another year for both Utah Jazz and Chicago Bulls to clash again. Where both of them have topped their conference with 62 wins and 20 loses, making the two teams equally in percentage during their season performance.
In finals, still, Chicago Bulls did manage to win Utah Jazz with 4-2 standings. Chicago Bulls then received their second grand slam champion.
After that, the Chicago dynasty broke up.
What I Do Like Most About Chicago Bulls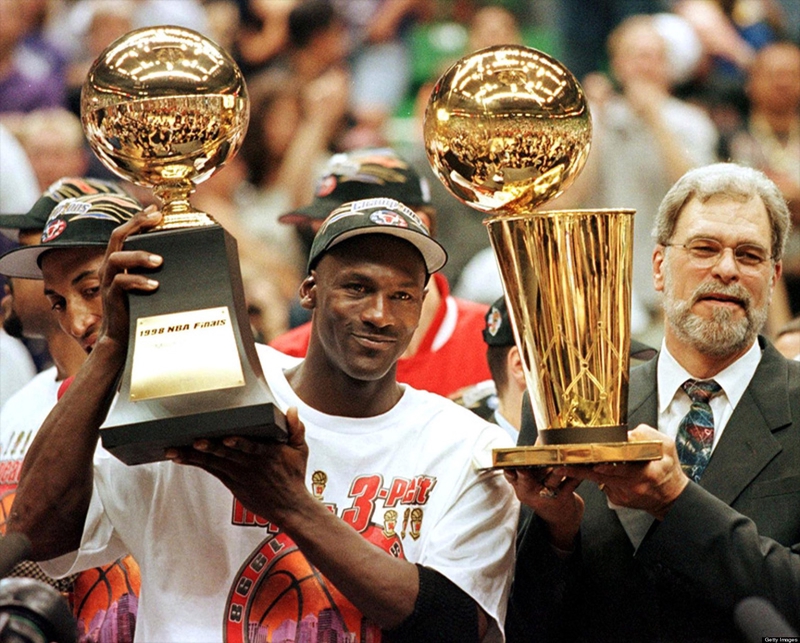 Chicago Bulls in Jordan's time is really amazing since they do have a good team roster, there was Scottie Pepin who has been a good scorer for the Chicago Bulls. Dennis Rodman also helped in both defensive and offensive rebounding and lastly their amazing coach Phil Jackson.
Chicago Bulls that manage to be recognized as Hall of Famers: Michael Jordan, Scottie Peppin, Dennis Rodman and Phil Jackson.