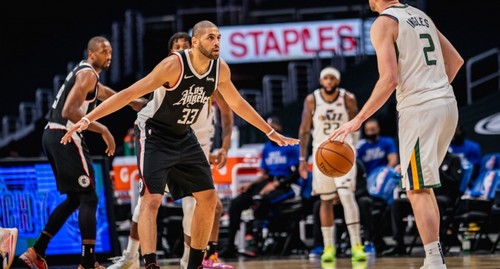 NBA continued with 9 matches. The Western Conference leader Jazz, which lost to the Clippers by four points in the contentious game, ended the 9-game streak.
In the Clippers, Kawhi Leonard played 29 points, 5 rebounds, 4 assists, while Louis Williams scored 19, Marcus Morris and Patrick Beverley 17 points each.
In Jazz, Donovan Mitchell's performance of 35 points, 4 rebounds, 5 assists could not prevent the defeat. Bojan Bogdanovic finished with 23 points and Rudy Gobert 15 rebounds.
Embiid backed the 76ers
Eastern Conference leader Philadelphia 76ers beat the Chigaco Bulls 112-105 in a career record by Joel Embiid with 50 points and 17 rebounds.
In the 76ers, Tobias Harris scored 22 points, 12 rebounds, "double double", and the national basketball player Furkan Korkmaz scored two points in 11 minutes.