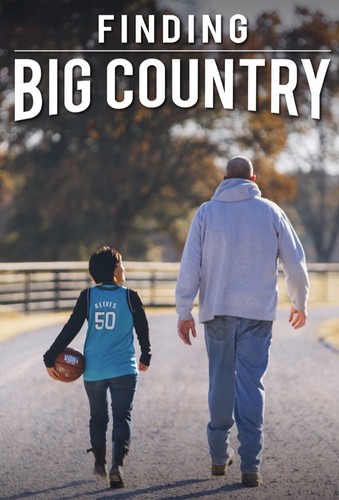 Logline: It's been 17 years since the Vancouver Grizzlies left town with "Big Country" Bryant Reeves taking most of the blame, but superfan Kat Jayme still isn't over it. Now she's on a mission to find her reclusive childhood hero.
2018 - Rated G - 43 minutes - HD
Before I start this review, I just want to say I grew up in the Vancouver area. I've never been much of a basketball fan and I wasn't too thrilled when I found out Vancouver was going to get an NBA team back in 1995. At the time, the long term future of the Vancouver Canucks and B.C. Lions staying in Vancouver didn't seem to be certain with the Quebec Nordiques and Winnipeg Jets recently moving south of the border, not to mention all the instability of the CFL at the time. I didn't want the Canucks and Lions to have competition for the tight pro sports dollars in Vancouver. I saw a preview for Finding Big Country and I definitely was intrigued with what kind of a story that could be told about Bryant Reeves and the Ill fated Vancouver Grizzlies, so here goes!
Finding Big Country begins with an old school videocassette going into a VCR. It's labelled: Kat's Vancouver Grizzlies highlights 1995-2001. Kat Jayme presses play and we immediately go into a montage that isn't kind to "Big Country" Bryant Reeves. They're talking to fans and the fans start ripping Reeves. They say Reeves was slow. Out of shape. Then come the Grizzlies losing streaks. Too many losses to count. Jayme starts walking around the Vancouver area with a picture of Reeves in her hand and starts asking people the question this documentary is trying to answer.
Does anyone know where Big Country is?
Jayme starts intertwining her own personal story with the story of the Vancouver Grizzlies and Bryant Reeves. She shows her room absolutely covered in Vancouver Grizzlies memorabilia. You name it, Jayme has got it. From pictures and ticket stubs to a Vancouver Grizzlies Barbie doll! She's showing she's a diehard that will never get over the Grizzlies leaving Vancouver.
Jayme tours Rogers Arena and the BC Sports Hall of Fame and can barely find any proof the Grizzlies played in Vancouver. The BC Sports Hall of Fame has a banner and Rogers Arena has hand dryers and a chin up bar that are sky high up the wall where most people couldn't possibly use them! Jayme tried to jump up to get to the chin up bar. No dice. She can't reach it! I think this shows most Vancouver sports fans would just rather forget about the Vancouver Grizzlies.
Jayme then takes it to the streets of Vancouver and starts talking to average Vancouverites. Many say the don't remember the Grizzlies. The people that do remember the Grizzlies start ripping on Bryant Reeves. Ouch!
Jayme then starts to really look for "Big Country" Bryant Reeves. She asks the Grizzlies old mascot where Big Country is. He doesn't know. Then she starts asking Grizzlies alumni. Both players and former management. No one seems to know where Big Country is. She finally gets a hit by looking at an old online article that a sports writer wrote saying he moved back to Gans, Oklahoma where Reeves is originally from. So off Jayme goes to try to find Big Country on the other side of North America!
Jayme touches down in Oklahoma and immediately sees proof that Big Country has left a mark on Oklahoma. A restaurant has a pizza on the menu named after Big Country. Of course, it has Canadian bacon on it!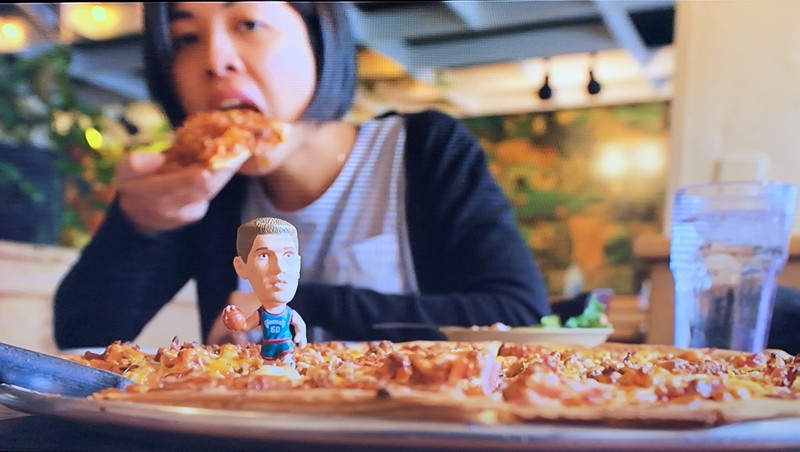 Jayme then gets into Big Country's backstory. Reeves was a monster at 7 feet tall. An All-American back in college. A 2 time Big 8 Player of the year. He even broke the backboard during practice at the old Kingdome in Seattle. Fans even scooped up pieces of the glass from the backboard! It sounds like a resume for an NBA Hall of Famer!
Jayme starts interviewing people back in Gans, Oklahoma who knew Reeves as he was growing up and shows Reeves' old family home. The basketball hoop he played on was still standing from his childhood! It's clear the people of Gans hold Reeves in high regard, not just as a basketball player, but as a person.
The people of Gans are quick to point out that Reeves had a really good start to his career. Then he signed a $60 million US contract extension and he ran into the wall with injuries that he was never really able to completely overcome. They give Jayme directions to where Reeves is, but they aren't sure if Reeves will welcome her. So off she goes!
Reeves lives in a rural area, she has a hard time finding Reeves house, even with directions. Eventually she does and Reeves agrees to an interview! Of course, she has to adjust the camera so she can get his head into the picture!
We finally get an idea of what Reeves has been up to since his NBA days were over. He's been in Gans since 2002. He bought a ranch and raises cattle. He's Big Country for a reason, he isn't a big city guy. He even shows Jayme his basketball man cave in his basement! He has a ton of stuff from his playing days. He even says he and his wife loved Vancouver and he never asked for a trade.
If that isn't enough, Reeves even agrees to play one on one with Jayme, which is hilarious because there's at least a two foot size difference between the two of them! He has an indoor gym on his property! It's quite a sight to see Big Country take a basketball onto a basketball court again!
Finding Big Country definitely gives you the impression that Bryant Reeves is an extraordinarily humble, good person. He talks about being thankful. Family is first. Basketball is just a game. He's even nice enough to donate one of his jerseys to Jayme to the BC Sports Hall of Fame.
Finding Big Country ends with people looking at Reeves life-size poster, shoes, and jersey. Watching children size themselves up to a man who was 7 feet tall is quite the sight as the movie ends.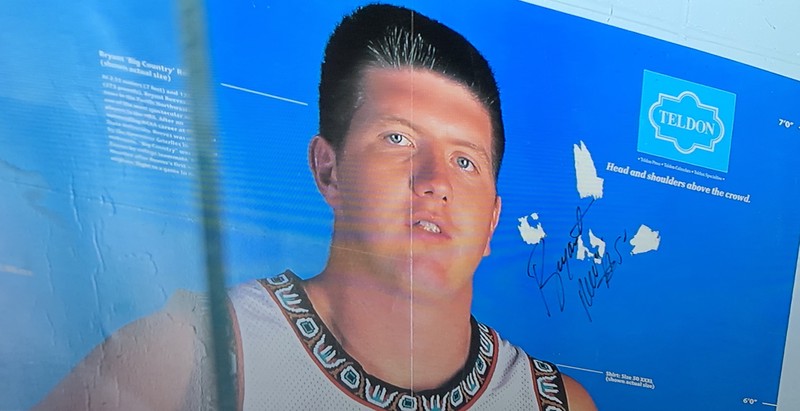 Overall? I think Finding Big Country is pretty darn good story. I do think Jayme went overboard on intertwining her story into it. Do Grizzlies fans really need to know all about her basketball career? I'd say not really, but this documentary will deliver for Vancouver Grizzlies and Bryant Reeves fans. Fans will be able to reminisce about the brief period of time Vancouver had an NBA team, and to show that "Big Country" Bryant Reeves is doing just fine in his post NBA life.
In the closing credits, Jayme lays out an appropriate dedication.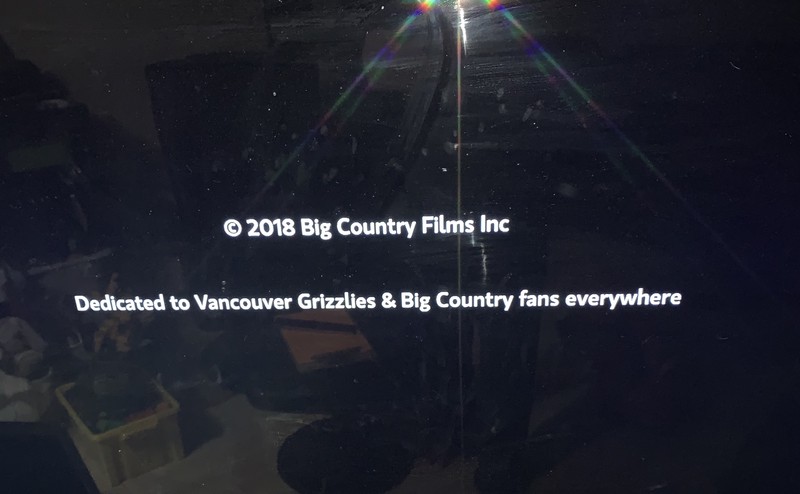 You can watch the full documentary here:
Thanks for reading!