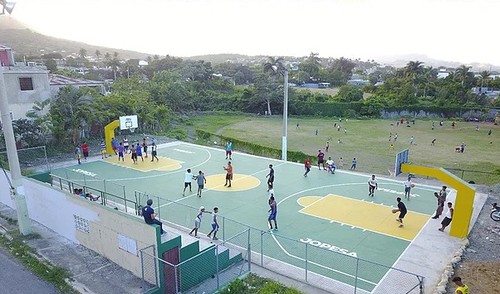 In a community, neighborhood, suburb or urbanization, many children and adolescents reside so it is necessary a place where they can recreate, and what better way to play sports. Therefore, a basketball court and a baseball field are necessary in each of the communities of a country.

But, unfortunately, not everyone is lucky enough to have a capus so that young people can practice sports. This is the case of my beautiful community, where young people had no place to practice. This was everyone's problem and we could not ask the officials for help because they never respond. Therefore, we decided to do a collection among the neighbors to build our own basketball and baisball court.

Obviously, my small community could not do this construction alone, but thank God, we were able to obtain sponsorship from the foundation of professional baseball player "Robinson Cano", who helped us with a contribution to our community that needed a place sport.
Country: Dominican Republic.
City: Puerto Plata.
Date: 9/2/2018