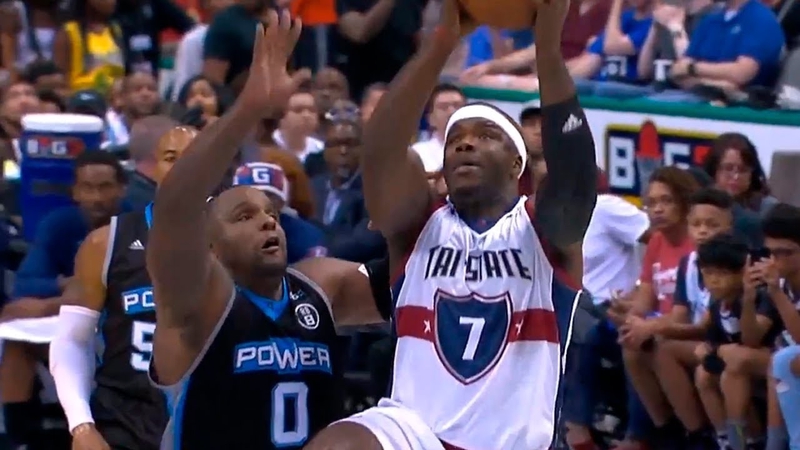 Last night the Big 3 league playoffs took place after its 2nd successful season on Fox . The 3 on 3 league has improved in many ways since its genesis last year.
Power (Cuttino Mobley, Big Baby Davis, Quentin Richardson, Birdman Anderson, and Corey Maggette) secured a win over Tri-State (Jermaine O'Neal, Amare Stoudamire, Nate Robinson, David Hawkins, Bonzie Wells) for a championship game birth.
Was a great competitive game, hard fought. The game is the first to 50, and the game was neck and neck when it got into the 40s. Glen Davis took some very hard fouls. He attempted to take a charge from Amare Stoudamire but got elbowed in the jaw and then called for the foul. At 49 and 49 Glen Davis found a seam and went for the dunk finish for the win, and got clobbered from behind resulting in a trip to the foul line. He hit his first free throw which sealed Power's trip to Brooklyn next Friday.
I saw a portion of the other semi-finals game but didn't get to finish. Did anyone see that game? Let me know in the comments.