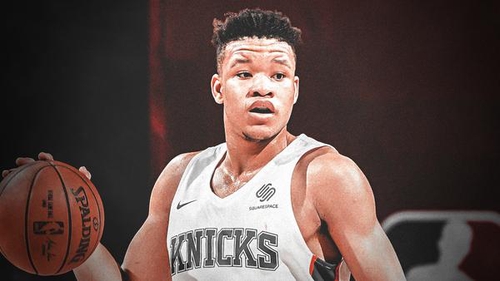 We've got to see a number of rookies so far this year and many look promising. One of the best looking rookies is Kevin Knox who is playing on the Knicks summer league squad.
He's showing promise in the open court, jumper, and 3 ball. Putting up great numbers so far. Today Mitchell Robinson outshined him in an off game for knox where he went 5-20 and had 4 turnovers. But Knox's confidence appears to be contagious and omnipotent in the words of Walt Clyde Frazier.
He should be an outstanding addition to the Knicks when the season comes around and give Knicks fans something to watch until Kristops Porzingas recovers from his ACL injury.
The kid is only 18 too! So much room for growth.