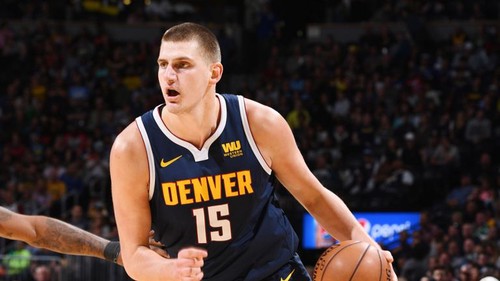 Nikola Jokic, 23 year old basketball player born in town of Sombor - Serbia made his entry in NBA history as only player with Wilton Chamberlain who scored 30 points in the game without single miss (from field) and made triple double!
Phoenix Suns did not have answer on this 2.13 m high Serbian player during entire game. He scored 35 points, he got 12 rebounds and 11 assists. All of that without single field miss or lost ball! How cool was that ?

He lead his team to a 119-91 win against Phoenix. In this memorable game he scored 3 shoots for 3 (3/3). His only miss was 1 free throw (10/11). Entire crowd chanted MVP MVP in standing ovations once he was going out of the game.

He showed that he is all time the best among present and past Serbian players who plaid or play in NBA (between players like Vlade Divac, Predrag Danilovic, Zarko Paspalj, Predrag Stojakovic, Nenad Krstic, Goran Bogdanovic, Marko Bjelica, Boban Marjanovic, Teodosic, Nedovic forgive me if I skip someone). It would be nice to see him in Serbian basketball national team! Congratulations Nikola!