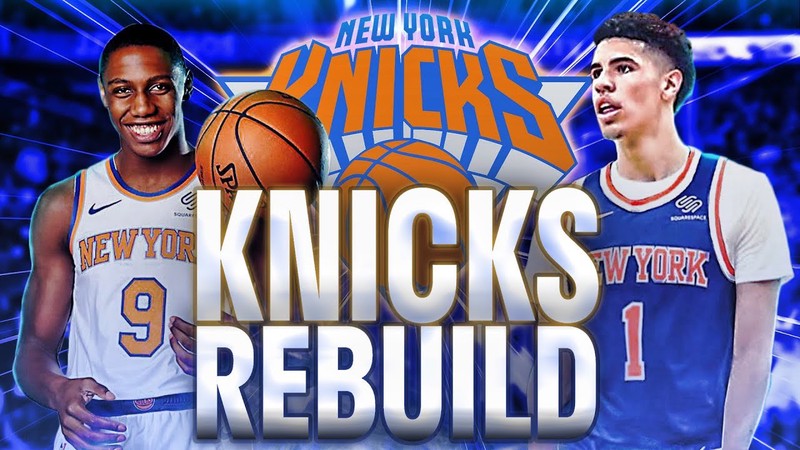 The New York Knicks get their star of the future finally in LaMelo Ball if they pick him in this year's draft? we're gonna break him down for you a little bit here as well six seven point guard of course playing over in New Zealand for the Hawks and I mean the kids just been absolutely amazing he's been averaging 17 points per game seven point six rebounds six point eight assists and look the three-point shot isn't all there yet but he shoots a lot.
Ball has been shooting 35% from three over in the NBL and I think this kid has a really bright future at six foot seven playing the point guard position there's not much more you can ask for in the modern day NBA. With his size he can see the floor better and would greatly compliment RJ Barret's game where RJ's weakness is his passing so the two could be a great backcourt duo as the Knicks is rebuilding their franchise.
With LaMelo Ball on Knicks, maybe he can revive the once long show in the MSG. Not only that he can help the likes of Julius Randle and RJ Barret to get a better percentage in field goals as he would probably the facilitator instantly on that roster.
Promotional Links:
https://t.me/s/nba_stats
https://t.me/nbatakeaways
https://www.facebook.com/animecravers
https://www.facebook.com/groups/725683580956458/
https://www.facebook.com/librengcrypto
https://steemit.com/@julstamban
https://twitter.xn--com%20%20engrjulstam-ni3l/
https://www.facebook.com/hooppress/
https://www.linkedin.com/in/julius-tamban-2a7865167/