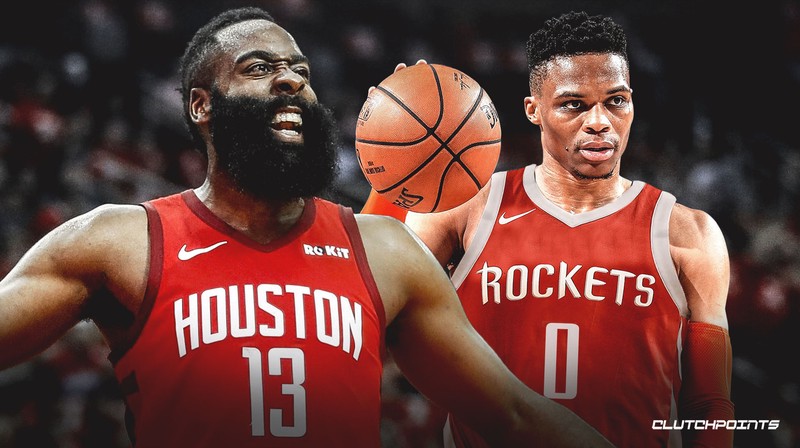 What is up here we are again with another article of takeaways so now talking about the positive things that I saw watching the game against the Milwaukee Bucks even though the Houston Rockets lost a big lead and actually lost the game there is definitely a future for this squad with the two MVP superstars of Russell Westbrook and James Harden.
How good they actually are? you can tell that at the beginning and right off the bat Houston Rockets scored and actually led a big lead against the Milwaukee Bucks this was led with the Russell Westbrook and James Harden both taking control and of course with their starting lineup.
The Rockets are playing one of the fastest pace basketball in the NBA today surrounding James Harden and Westbrook with shooters like PJ Tucker and Daniel house and also great defenders it makes them more effective on offense and especially with both of these MVPs being able to pass the ball and also find the open man gives the Houston Rockets two great advantages on offense.
With Westbrook the team can make a quick play in transition because Russ can push the tempo in a whole another league, he is almost unstoppable and a great passer too. Russ is averaging 26 points 13 rebounds and 10 assists in two games he is also shooting 40% of his three point shots hoping he continue his shooting efficiency.
Harden on the other hand is averaging 24 points 5.5 boards and 9.5 dimes he is still in a shooting slump but probably can turn around as the season progressed. This dynamic duo is scary when they completely figured out how to make the team works in a much effective way. But it seems they already figured out a lot, the Rockets looks like know now how to properly use both alpha males which is unheard of.
Promotional Links:
https://www.facebook.com/JulsPorts
https://www.facebook.com/animecravers
https://www.facebook.com/groups/725683580956458/
https://www.facebook.com/librengcrypto
https://steemit.com/@julstamban
https://twitter.xn--com%20%20engrjulstam-ni3l/
https://www.facebook.com/hooppress/