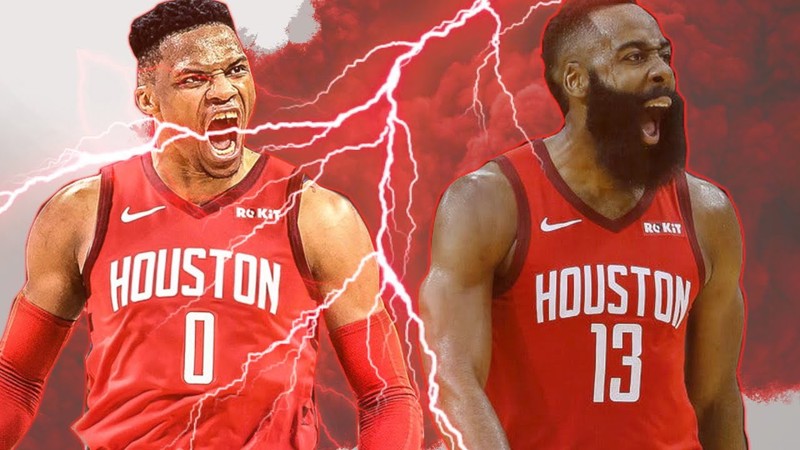 This has been another article of nba takeaways and today let's dive in this 4th consecutive victory by the Rockets this season, as their backcourt duo and arguably the most dynamic duo in the game right now which both in their primes Westbrook and Harden combined for 65 points and led the Houston over the New Orleans 122-116.
Harden dropped 39 points and 9 dimes while Russ added 26 points 5 boards 4 assists and 4 steals. Eric Gordon provided 17 points off the bench finishing with 4 threes. The Pelicans is without their young rising star Brandon Ingram due to soreness in his right knee. Lonzo Ball missed its 2nd straight game this season with a right adductor strain.
The Pelicans is led by the veteran gunner JJ Redick with 24 points and 7 three pointers, Josh Hart and Jrue Holiday scored 19 points and 18 points as well but the Pels is really short handed as their young core of Zion Williamson, Brandon Ingram and Lonzo Ball are all sidelined due to injuries.
It could be another tanking season for the Pelicans if the team can't stay healthy as you all know its a tough western conference filled with monster rosters.
Promotional Links:
https://www.facebook.com/JulsPorts
https://www.facebook.com/animecravers
https://www.facebook.com/groups/725683580956458/
https://www.facebook.com/librengcrypto
https://steemit.com/@julstamban
https://twitter.xn--com%20%20engrjulstam-ni3l/
https://www.facebook.com/hooppress/