Clemson 44 – Alabama 16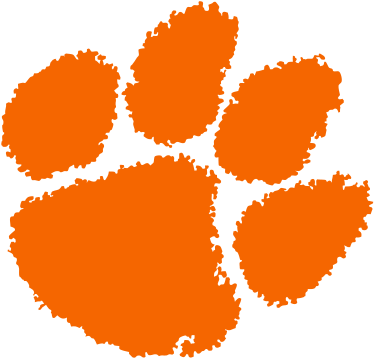 I'm glad I'm not a gambling person or I would have lost a lot of money last night. The CFB Championship game ended all wrong for me and Alabama.
The last time Alabama lost by this many points was in 2007. I could make all sorts of excuses but I'm going to stick with what Coach Saban, Tua Tagovailoa, and Xavier McKinney had to say after the game. Coach Saban blamed himself for not having the right game plan, and for not coaching his team as well as he possibly could. Tua said as a quarterback and leader of the offense, it was all his fault, he didn't execute as well as he could and should have. Xavier said the very same thing about the defense, it was all on him. I was very proud of my team for losing as a team. All year they have won as a team and celebrated. This game, they lost as a team and mourned the loss together.
With all that said, let's get on with the game.

The very beginning of the game was as usual. The Tide got a 3 and out on the Clemson offense. Normal for the Bama defense. The third offensive play for Bama saw Tagovailoa doing something totally out of character for him, he threw a pick six. Clemson's, A.J. Terrell snatched the ball out of the air and ran 44 yards for a Tiger touchdown. Alabama came right back with a 3-play touchdown strike of their own to tie the game, 7-7. This was more like it, but it didn't last. Within ninety seconds Clemson had scored again making the score 14-7 but the Tide fought back and drove the ball 75 yards for its next TD. However, as many times during the season, the kicker, Bulovas couldn't get the ball through the uprights, leaving the score 14-13.
In the second quarter, the Tide struck first and led the first and only time in this game with a Bulovas Field Goal making the score 16-14. The Tigers came right back and took it across the goal line one more time to make the score 21-16, Tigers. Alabama and Tagovailoa got the ball back and seemed to be moving it well until Tua threw another interception. He had only thrown four interceptions total in the previous 14 games and here was his second in one half of play. Clemson could not be stopped and scored yet again, the Tigers went into the half with a lead of 28-16.
In the third quarter, Alabama made one of the most boneheaded plays I have ever seen them make. They went for a fake field goal. Clemson's defense was obviously in a fake FG defense and Alabama went ahead with their plan, but instead of passing the ball they had our third-string quarterback, Mack Jones, run the ball. Run the ball behind the kicker as the lead blocker. Seriously? Who thought that would work? Clemson went on to score a couple more times to make the score at the end of the third quarter 44-16.
Neither team scored in the fourth quarter, the ball went back and forth and Clemson seemed to be happy to just let the time run out. Alabama's offense tried many different plays, they could move the ball, but not get it across the goal line. The Tide gave up a couple of 4th down plays that gave the ball to Clemson on downs. Clemson was going to win and they knew it. They had finished with a decisive win.
As a Bama fan, I was disappointed but lessons were learned and you have to learn to lose with dignity and poise which I thought our team did.
All my accolades go to Clemson and especially their defensive coordinator, Brent Venables. He must have watched hours of Alabama tape to learn what Tagovailoa did to move the ball. He knew how to break up Tua's reads and he seemed to know what Bama was going to do before they did. That's a defensive genius.
Clemson's offense knew to pick on our young safety's. Tiger receivers seemed to be able to catch anything, they caught low balls, they pulled balls out of the sky, they caught them with one hand. They just didn't drop a pass. The Tide's much-heralded defense couldn't stop them.
Clemson is the first College Football team to go 15-0 since the 1897 Penn Quakers. That was a long time ago and I highly commend the Tigers.
As for the Crimson Tide…. To quote a friend of mine (@mateonav53) My team played like, "hot donkey dump" but in this instance, it was a hot elephant dump.
Enjoy this video, this guy nails it every time.