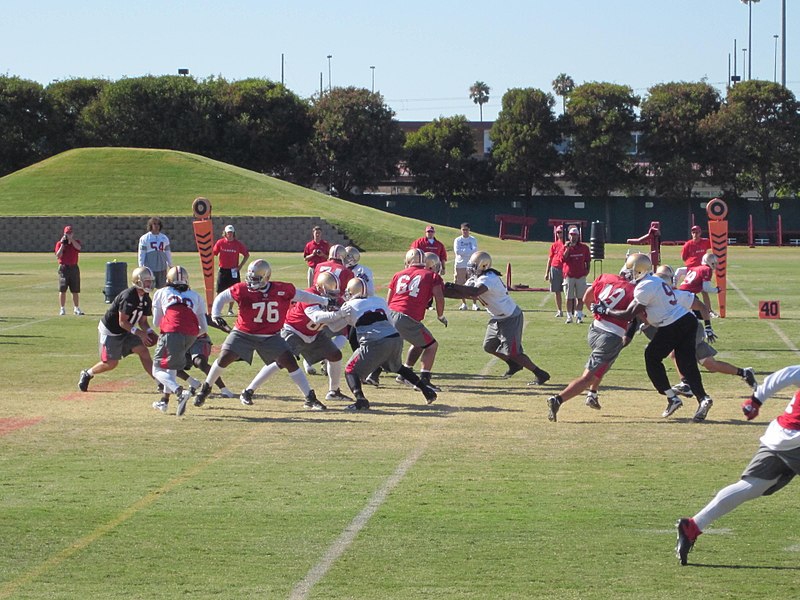 The aroma of a sweaty locker room, the shrill sounds of new whistles, the feel of the hot, sticky air… all part of Fall Camp in the Southern U.S.
Most of us can not imagine intentionally being out in the August, 95-degree heat, with a high humidity, which makes the "feel like" temperature well over 100. Our weather guys on TV and radio warn us all to stay in out of the heat. They tell us to stay hydrated and do not exert more energy than necessary while outside. They warn of heat stroke and heat exhaustion, giving us symptoms and treatments for both. Most of us listen to the warnings, except one particular group, football players, and coaches. In High Schools, College's and the NFL, this is the time of the year "Fall Camp" begins.
What would motivate normally sensible young men to intentionally go out into this heat and purposely go against every bit of advice? Football, and the hope of a championship at the end of the season. Most guys I know, including my husband and son, could hardly wait for the first week in August to get out and finally begin practice in earnest.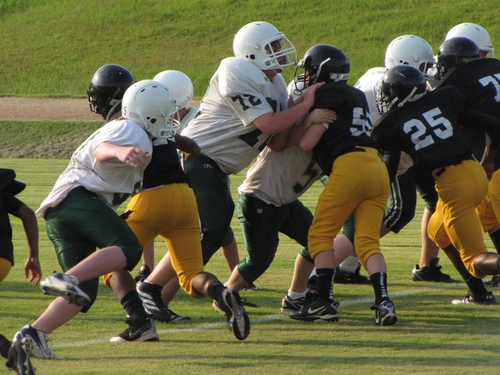 Fall Camp is a totally new experience for incoming Freshman. They have to get to know the team and coaches. They have to learn the dynamics of the team and the "pecking order". No freshman goes into Fall Camp as the top dog of the pile. Seniors are anxious to get into what they hope will be their "glory year" and a time for NFL scouts to become interested in them. Sophomores and Juniors are eager to win their position back and prove they are worthy of that position. Everyone walks in with expectations, hopes, and dreams. Knowing the coming few weeks will be some of the physically most challenging they have ever experienced.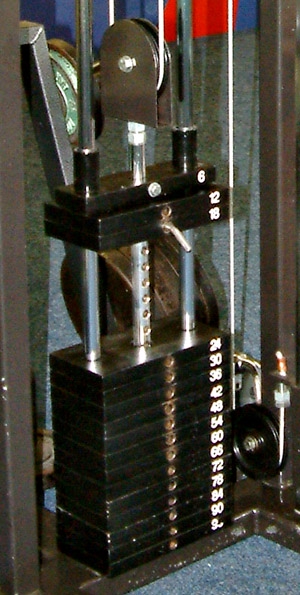 As a general rule, these guys have been working all Summer. They have had weight programs to follow and nutrition needs to be met, but supposedly without the help or any organization of a coach.
Just a few years ago, the guys practiced in full pads twice and three times a day. New rulings make it only one time a day and that time is limited. In Fall Camp classes have not begun so coaches can concentrate their player's attention to all things football. Lifting weights, watching films and practicing on the field in pads are the most part of what is done during this time of the year. Most coaches prefer no outside influences to cut into their precious little practice time. When the Press is allowed in the weight rooms or on the practice fields, it is very limited in what questions will be answered and which players can be spoken to. Game plans are highly guarded secrets, so scrimmages are usually done in private without prying eyes. Only those with the need to know are at practices.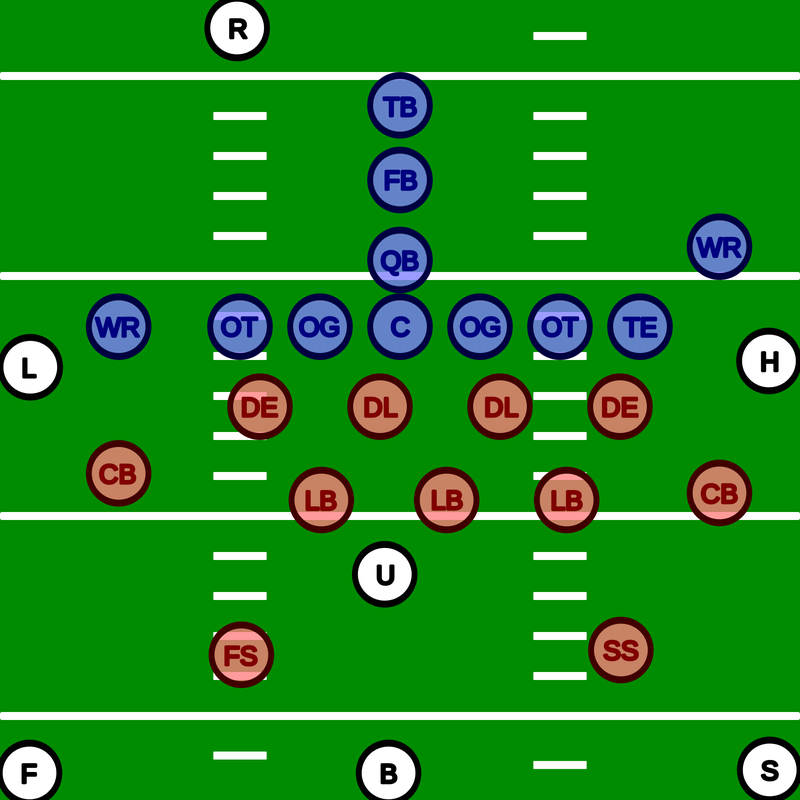 In scrimmages, coaches want to know if their team communicate with one another. Most of this communication is non-verbal. After practices with position coaches and walk-thru's, these players hopefully know each other well enough to read body language. The leaders are usually the only ones to verbally communicate. The quarterback on offense and usually a linebacker or other leader on defense are the play callers. They are the field generals that coordinate and make sure everyone is doing their job without incident.
It is also very important to prevent injury to yourself. Knowing how to properly block and tackle are foremost in most coaches minds to protect their athletes from careless injuries.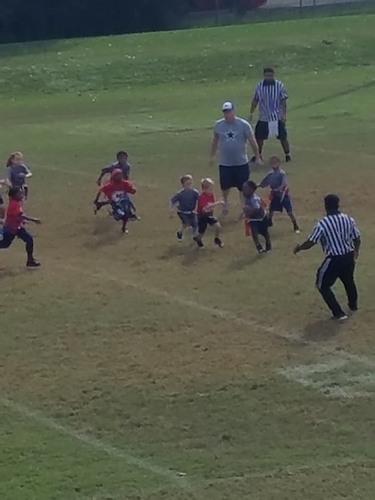 The beginning of any Fall Camp starts with the fundamentals of football all over again. Blocking and tackling techniques have been taught beginning as early pee-wee football and are instilled into each player. But, it is always the same. The fundamentals must be taught over and over again, so that muscle memory takes over. The athletes move correctly without thinking about what they are doing. The importance of correct technique is not only important for being able to correctly do your positional job, team leaders emerge.
Fall Camp is one of the hardest things most athletes will ever do physically, but it is very important for the coaches to get their teams where they need to be by September. It is equally important to see the team leaders emerge. Sometimes these leaders are not who was expected, but they will rise to the top during Fall Camp.
So, over the next few weeks, when you drive by a practice field or hear the clashing of pads or the shrill of a whistle, be comforted that football season is only one short month away.