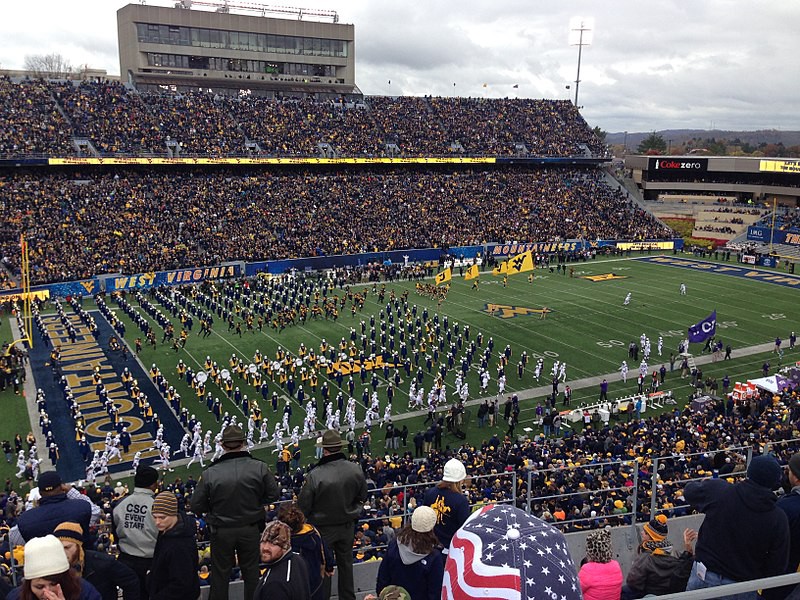 This week was a mess. There was only one loss but there were some ugly wins. The final score may not reflect that, but let me say again, there were some UGLY wins. But, a win is a win. There continue to be 3 unbeaten teams going into week 13.
This past Saturday's games were all about gaining points and yards after yards of offense while the defenses played lousily.
Do you guys see something crazy about these games? Look at the unrealistically high spreads on almost all these games. These were nuts. Come on Vegas, get real.
The Top Ten

#1
Alabama 50 – Citadel 17 --- The 52 point spread was not covered
Cupcake Game
Well, that was embarrassing. Well, maybe just the first half was embarrassing. To go into halftime tied with the Citadel at 10... Seriously???
Okay, that being said, the Tide did score 40 points in the second half and held the Citadel to only one touchdown in the second half. Bama did win by 33 points, so way to go!
Most Power 5 Conference schools never see the Triple Option ran and the Citadel ran it to perfection. Give them a lot of credit, they came into this game ready to play and with a great game plan. Hold the ball, keep it away from Tua and Company. The first half it worked. Some adjustments at half-time and it was back to Crimson Tide football. Roll Tide Y'all!!!
Alabama welcomes Auburn on Saturday, November 14, 2018, at 2:30 pm
#2
Clemson 35 – Duke 6 ---The 28.5 spread was covered
Regular Season ACC Match-up
Another slow start for another contender for the CFP (College Football Playoff).
Clemson went into half-time with a slim 14-6 lead over unranked Duke. After the half, the Tigers shut down the Blue Devils and scored 19 unanswered points.
Coach Swinney indicated he actually enjoyed going into half-time struggling, he got to motivate his team and make adjustments that he hasn't had to do this season.
One notable item in this game was the fact that neither team had a turnover or interception in this game. Pretty clean game for both teams.
Clemson welcomes South Carolina on Saturday, November 24, 2018, at 6 pm
#3
Notre Dame 36 – Syracuse 3 --- The 10.5 spread was covered
Regular Season Match-up
A huge venue, Yankee Stadium! The Fighting Irish even wore Yankee pinstriped uniforms. How cool was that?
This game was one of only four games with ranked (top 25) teams this weekend.
Three turnovers helped to push Notre Dame over the #12 ranked Orange.
Ian Book was back as quarterback for the Irish. He threw for 292 yards and 2 touchdowns, he also threw one interception.
The Syracuse starting quarterback came out of the game with an upper-body injury in the first quarter. He did not return.
Syracuse scored one field goal in the waning seconds of the game, the Irish defense was dominant in this game.
Notre Dame travels to USC on Saturday, November 24, 2018, at 7:00 pm
#4
Michigan 31 – Indiana 20 --- The 28.5 spread was not covered
Regular Season Big10 Match-up
Another struggle win for the Top Ten. At the half, Indiana was leading Michigan 17-15.
Again, adjustments were made and the Wolverines came back out in the third quarter and outscored the Hoosiers, allowing only one field goal in the second half. While Michigan went on to score 16 additional points.
Michigan had to settle for six field goals in this game. Unable to get across the goal line but once in each half.
Indiana will have to beat Purdue next Saturday to be bowl eligible as they have only five wins this season.
Michigan travels to Ohio State on Saturday, November 24, 2018, at 11:00 am
#5
Georgia 66 – U of Massachusetts 27 ---- The 41.5 spread was not covered
Cupcake Game
The Georgia Bulldogs amassed 701 total offensive yards in their rout of the University of Massachusetts Minutemen. The Bulldogs did not have to punt in this game.
Georgia was able to score touchdowns on it's first seven of eight possessions. The other possession ended in a field goal.
Obviously, there was little defense played in this game as the Minutemen were able to gain 390 total yards and 27 points. Most of the Bulldogs yards were in rushing yards. However, the Bulldogs were able to complete 14 of 17 passes for 275 yards.
Georgia played their 3rd string quarterback, Matthew Downing in the fourth quarter.
Georgia welcomes Georgia Tech Saturday, November 24, 2018, at 11:00 am
#6
Oklahoma 55 – Kansas 40 --- The 35.5 spread was not covered
Regular Season Big 12 Match-up
Another game where the defenses didn't show up. The Sooners have struggled defensively all season and this was just another struggle game.

The stats for this game are ridiculous for the #6 team in the nation. Oklahoma allowed the Kansas offense to move the ball 524 yards in this game.
Again the offense carried the Sooners to victory. Their high-scoring, very balanced offense amassed 566 yards.
It will be interesting to see what Kansas does in the next few years with the newly hired coach, Les Miles at the helm.
Oklahoma travels to West Virginia on Friday, November 23, 2018, at 7:00 pm
# 7
LSU 42 – Rice 10 ---- The 42.0 spread was not covered
Cupcake Game
Rice came into this game having lost ten games in a row, now eleven. I put them as a cupcake game, you can't say that every season but it is certainly true this season.
LSU had this game sewn up before the first whistle blew and the Owls knew they were the whipping boys to pay the price.
This is what a night game in Death Valley usually looks like. Tigers quarterback, Jeff Burrow had his best night with over 300 yards passing in 3 quarters.
The Tigers know full well what can happen if you are not prepared or take a lesser team for granted. LSU lost to Troy in 2017. The Tigers were determined to not let that happen again.
LSU travels to Texas A&M on Saturday, November 24, 2018, at 6:30 pm
#8
Washington State 69 – Arizona 28 --- The 9.5 spread was covered
Regular Season Pac-12 Match-up
Yet, one more game of "get the ball and score". No defense game again.
This game was all offense for both teams. Combined these teams had well over 1000 total offensive yards.

Some folks like the score, score, score in games. I like more of a hard-fought defensive struggle with touchdowns being few and far between and every inch earned. Oh, how I long for the days of old with power offenses and defenses like brick walls.
Arizona didn't help themselves with three turnovers and several penalties.
Washington State welcomes Washington on Friday, November 23, 2018, at 7:30 pm
#9
West Virginia 41 – Oklahoma State 45 --- The 4.5 spread was not covered as Oklahoma State won the game
Regular Season Big 12 Match-up
West Virginia goes down to Oklahoma State and ends their CFP hopes this season.
The Oklahoma State, Cowboys turned the ball over four times and was still able to come back and win over the West Virginia, Mountaineers.
The Cowboys went into half-time down 31-14. They made some great adjustments and were rewarded with 10 unanswered points in the third quarter.
In the last quarter of the game, the Cowboys were able to find the end-zone 3 times for 21 points and held the Mountaineers to only one touchdown and one field goal for a total of 10 points.
West Virginia welcomes Oklahoma on Friday, November 23, 2018, at 7:00 pm
#10
Ohio State 52– Maryland 51 ---- The 14.5 spread was not covered
Regular Big10 East Match-up
One more time, no defense!
Between these two teams, they traveled over 1200 yards up and down the field of play.
After 60 minutes of regulation play, the game ended 45-45. So, on to overtime they go.
Who would have thought that the Big10 hopeful Buckeyes would end in a tie with the lowly 5-5 Terrapins? On to overtime they went! Ohio State scored a touchdown and PAT first, it was Maryland's time to have the ball. They also scored a touchdown but decided to go for a two-point conversion to win the game outright. They failed and the Maryland Terrapins came up one point short of beating the mighty Ohio State, Buckeyes.
Next weeks games are very important for these two teams. The Buckeye's will battle Michigan for the Big10 East. The Terrapins will take on Penn State in hopes of becoming Bowl eligible.
Ohio State welcomes Michigan on Saturday, November 24, 2018, at 11:00 am
This sums up week 12 of the NCAA Football season
Next week will bring us our hardest games to predict. RIVALRY WEEK!!!!!!!
In the past rivalries have brought us many upsets. Several of these teams thrive on these games just to demolish their opponent's dreams.
Some of the games are extremely important to the Conference Championships.
This should be an interesting Weekend of NCAA Football!
Until next week,
Mama