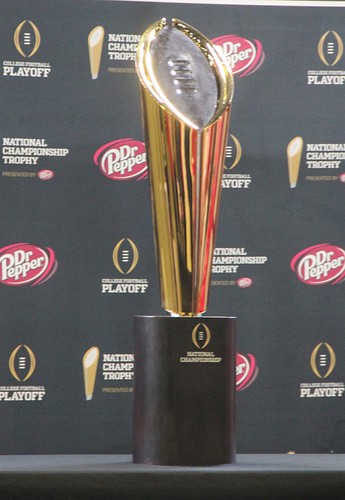 The College Football Playoff is five years old. Alabama and Clemson have played each other in four of the five years. They are by far, the nation's premier college football schools in this era. They both run like a well-oiled machine. Without a doubt, they have two of the best ever coaches in head coach, Dabo Swinney for Clemson and Nick Saban for Alabama. These coaches have worked tirelessly to build these programs into their visions of what an elite college football team is supposed to be. They have hired the best offensive and defensive coordinators, the best strength and conditioning coaches, and the best assistant coaches. They lead by example and they never rest. They are always on the recruiting trail, always thinking about new schemes, new plays and ways to win, to win not only football games but also to win young men. To get them to buy into their visions. Let's see how these storied schools have made it this far, again.
_______________________________________________________________________________________

Clemson Tigers, Coach Dabo Swinney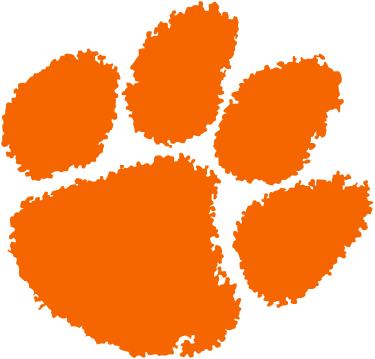 Freshman quarterback, Trevor Lawrence has played like anything but a Freshman. He has led his team this year like a seasoned pro. He has completed 239 passes out of 365 attempts for a total of 2,933 yards with only 4 interceptions! Remember, he was playing in high school last year.
The Tigers have really shown their strength in post-season play. They won the ACC championship 42 – 10 with ease over a much lesser Pittsburgh team who finished their season a dismal 7-7.
They went on to stomp the Notre Dame Fighting Irish to a bloody pulp with a score of 30 – 3 in the College Football Playoff game. Notre Dame had come into this game undefeated ending their regular season 12-0. The Irish play as Independents and therefore do not play a conference championship.
So, it is on to the National Championship for the Tigers yet again. Clemson last won the NC in 2016 with a score of 35 – 31 over Alabama.
_______________________________________________________________________________________

Alabama Crimson Tide, Coach Nick Saban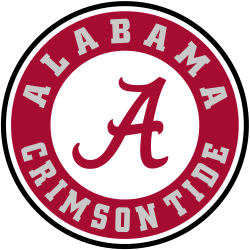 After 14 games including the SEC Championship game against Georgia and the College Football Playoff game against Oklahoma, the Tide has outscored their opponents 688 –227. They have outscored their opponents by 461 points, and have averaged 47.7 points per game to their opponents 16.2.
Tua Tagovailoa and Jalen Hurts have played near flawlessly at the quarterback position this season. Their season average is 11.3 passing yards per game, When Tua came out of the SEC championship game with a high ankle sprain, Jalen took over and led the team to victory.
The beginning of the season seemed to be a cakewalk for the Tide but as the season progressed and after playing through their SEC schedule, they were pretty beat up. They went into the SEC championship with mostly minor injuries; bumps, bruises, and sprains, where they played their foe, the mighty Georgia Bulldogs in another SEC East vs West game and a rematch of last years National Championship. This years game ended 35 - 28, Bama.
On to the CFP and an offensive powerhouse in the Oklahoma Sooners. The Sooners had an average of 48.4 points a game. Oklahoma had only one loss in their regular season. Alabama won by eleven points 45 – 34. This was a hard fought game against an incredible opponent.
The Crimson Tide will go into the National Championship undefeated. Their last Championship was won last year against the Georgia Bulldogs 26 – 23 in overtime.
_______________________________________________________________________________________

This year's National Championship should be a great one. These two indomitable teams will be the clash of the Titans. They will leave everything on the field, there will be no regrets. They will play to their highest levels and compete with all they have.
The NCAA Football Championship is being played at Levi's Stadium in Santa Clara, California. Monday, January 7, 2019, at 7 pm Central Time.
The betting odds at this time have Clemson as a 5.5 point underdog.
The Tide has failed to cover the spread in the last three of their four games.
Take your chances on this game. Anything is possible.