The Earl Campbell Tyler Rose Award selected Shenault as its Player of the Week.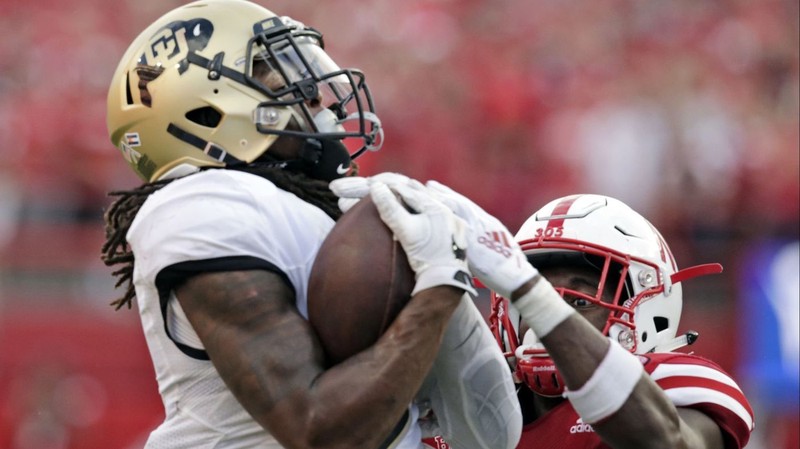 Does the University of Colorado have the best wide receiver on campus since Michael Westbrook? In fact, the CU Buffs might have one of the best college football players in the country right now. Wide Receiver Laviska Shenault Jr. has burst onto the college football highlight reels with this clutch game winning touchdown catch to beat Nebraska last week. Shenault has made several big plays this year so far, building on his success from last year. With the Buffs being a program on the rise, having a kid this talented on campus is a sight for sore eyes for all Buff Football fans.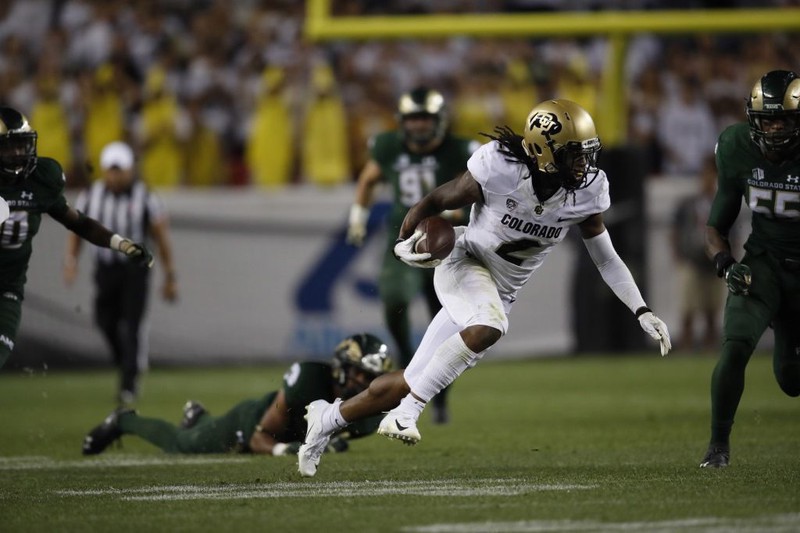 After a spectacular performance during the Buffaloes game against Nebraska over the weekend, CU wide receiver Laviska Shenault, Jr. has won a top weekly award given out in college football.
The award committee used the following description to explain their reasoning for selecting Shenault:
The Colorado Buffaloes and the Nebraska Cornhuskers renewed a long-time rivalry on Saturday at Memorial Stadium in Lincoln, Nebraska. The sophomore wide receiver from DeSoto, Texas caught a 40-yard touchdown pass with 1:06 left in the game that proved to be the winning score and gave Colorado the 33-28 win on the road against the Power 5 opponent. Shenault had 10 catches for 177 yards and one touchdown, and he also had one rushing touchdown. Shenault picked up key first downs on 4th-&-1 and 4th-&-2. The Buffaloes came back from deficits of 21-14 and 28-20 to collect the victory. In two games, Shenault now has 21 receptions for 388 yards, the second-most receiving yards in back-to-back games in University of Colorado history.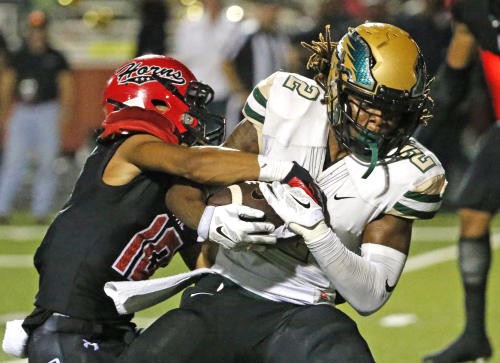 Shenault is a former three-star recruit from Texas (same area as Broncos Super Bowl MVP Von Miller) he caught seven passes for 168 yards last season as a freshman. At 24 yards per catch, he showed big-play potential. The fact that this kid is only a sophomore is scary on how good he can be. The Buffs have a QB with NFL arm strength and people here in the Rocky Mountain Region have lots to be excited about. NFL teams are surly already keeping this kid on their radar because he has great speed, good hands and at 24 yards per catch, he's an electric talent. The fact that this kid is only a sophomore is scary