Wow, Wow, Wow!!! There is no better word to describe the Elite 8 games than that. In a tournament that saw a first round where most of the favourites moved on, we were treated to some of the best games of the entire NCAA season. We had upsets, we had late heroics and drama and we had overtime glory. What more could you ask for in the round of 8? Now, if you were clever enough to have the final 4 in your bracket then my hat is off to you. I know that I was not even close. If you thought you would ride the # 1 seed wave straight to Minneapolis, then you have a severely broken bracket at this point. In fact, Virginia is the only #1 seed to survive the Elite 8 and make it to the final 4. by knocking out #3 Purdue in a game that needed overtime. It took a buzzer beater for Virginia to force overtime against a Purdue team that has been tenacious all tournament long. Virginia is the same team that made history by losing in the first round last year as a #1 seed, will be looking for redemption next weekend.
Duke finally ran out of luck and was ousted by Michigan St 68-67. Duke tempted fate one too many times in this tournament and history has proven that you can only go to the well so many times before it runs dry. Although it was only a 1 point victory for the Spartans, they were actually the better team for the duration of this one. Duke's talent allowed them to keep it close but Michigan St. played a far better team game in my opinion. Texas Tech was able to put a stop tot eh steam roller that was the #1 Gonzaga Bulldogs. The Red Raiders defence forced 16 turnovers and were able to make Gonzaga play their game. The win propelled #3 Texas Tech into the final 4 for the first time. Auburn rounds out the final four teams. They were able to knock off #2 Kentucky in overtime and earn their first ever trip to the final four. They have been a giant killer this tournament. They knocked off Kansas, North Carolina and now Kentucky on their way to finals weekend. This all sets up for what looks to be an amazing weekend of basketball next week. With the two upstart first-timers, Michigan St. and Virginia will have their hands full and we should be in for a lot more drama.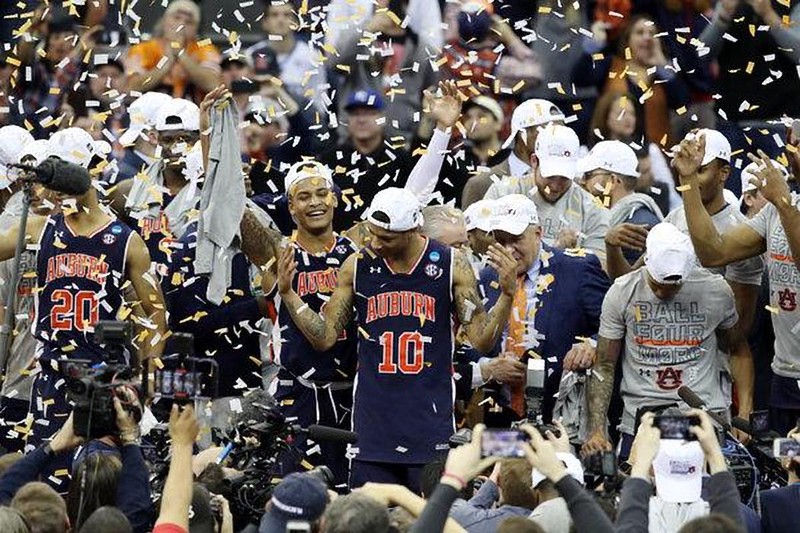 The drama wasn't isolated to just the tournament. Brackets were getting busted all over and the 300 SCR March Madness contest saw some wild swings and we are set up for an amazing finish next week. thesportsguru and bamamama have managed to make it to the final 4 with three teams left. They are tied with 132 points and one win could be the win that makes them a champion. They both have Virginia and Michigan St. but their third team could be the difference maker. bamamama is sitting with Texas Tech while thesportsguru has Auburn. Auburn will be taking on #1 Virginia and Texas Tech will be playing #2 Michigan St. I am personally praying that both teams win and that the National Championship game will be for the pool championship. How exciting would that be? If one of the teams wins and the other loses then that will give us a champion before the final. If they remain tied it will come down to the points. Oh, the MADNESS!!!!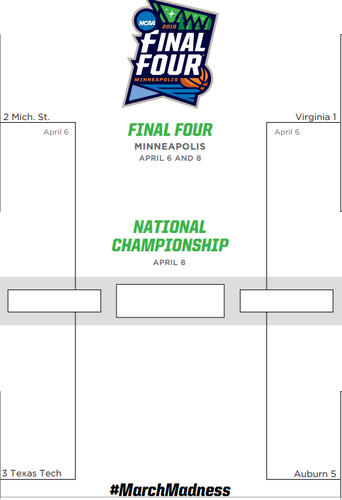 Third place is still in the balance as well. Currently, agfnzn10 and ronaldo410 are tied and they both have the same three teams. Virginia, Michigan St., and Texas Tech. Mikey is sitting right behind them with Auburn and if they win and Texas Tech loses, he will leapfrog them for 3rd place. It is going to be an epic finish to the contest. To see all the point totals click on the link below.