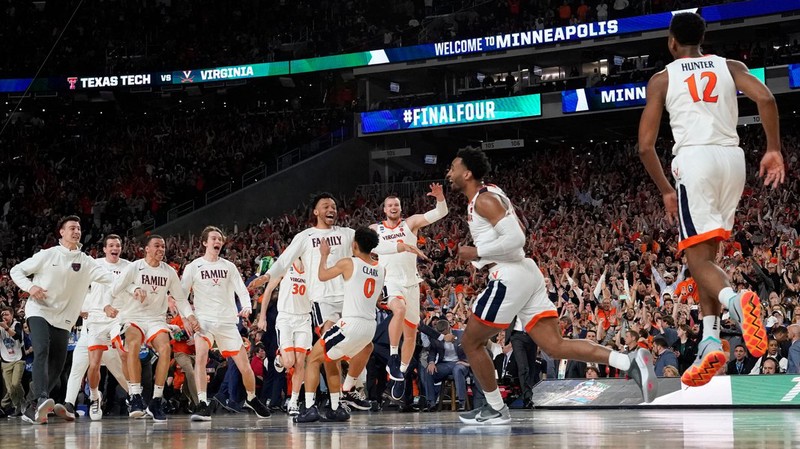 We're about to hit the third month of the 2020 calendar, which means that it's time to march into our March Madness brackets again this NCAA Season.
Last year's edition saw the Virginia Cavaliers win it all for the March Madness contest, and it couldn't be any more invigorating for the fans and non-fans who chose to draft Virginia to have witnessed that victory. Coming off a terrible and embarrassing loss to the UMBC Retrievers in 2018, the Cavaliers bounced right back from that travesty and finally had a shot at redemption last year.
So now the question stands, could we still put our money on the Virginia odds to win March Madness 2020? Let's find out.
Chances of Virginia Cavaliers Winning March Madness 2020
Right off the bat, I'd have to say the Cavaliers' chances are settling just beneath the middle.
Let's start with the bright side, which tells us that the Cavaliers are still in pretty good shape this season. You can say that they're playing to their strengths, and are definitely coming to the court with more polished, coordinated and well-trained players that are upping Virginia's odds to win March Madness 2020.
Twice this February, Tomas Woldetensae already made seven 3-pointers in a game, which clearly sends us a strong message. But he isn't the only one making point stacks in the team; against Boston College, Jay Huff went 3-of-5 from beyond the arc, and Kody Stattmann made a career-high two 3-pointers.
And then there's the dark side. While the Cavaliers are shaping up to be one of the most well-prepared teams this season, something tells me they're still far from getting the No. 1 seed for March Madness. The Cavaliers are placed along the mid 50s in the NCAA NET rankings, which is ~okay. And in retrospect, the Cavaliers had booked a ticket to the national tournament 23 times in their program history, but had won it all only once, which was last year's season.
---
Follow me for more tips and strategies on betting, casino gaming, and poker. I usually base my content on my betting experience at Nitrogen Sports. Their blog is also extremely helpful for updates. Check them out here: https://blog.nitrogensports.eu/.